This is the new Haval H1 SUV for China. The Haval H1 will be launched on the Chinese car market later this month. Price will start at 69.900 yuan and end at 83.900 yuan. The H1 is the smallest SUV in the Great Wall Haval range, it debuted in August on the Chengdu Auto Show in China.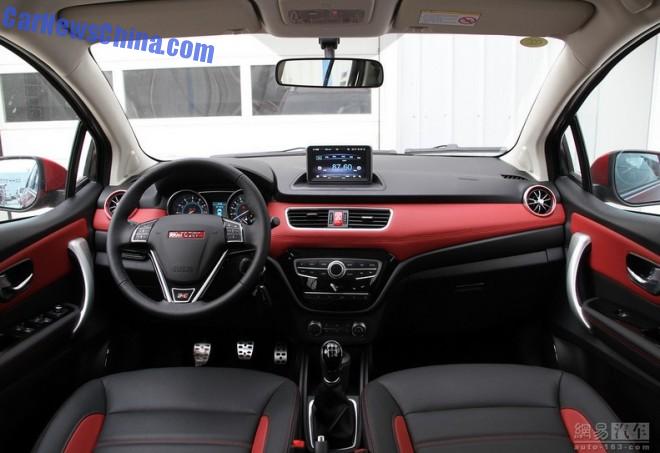 One of the best interiors in class. Red and black color scheme with hipster round air vents, sporty dials, alu detailing, and a proud H1 badge on the steering wheel. Touch screen standing on dash…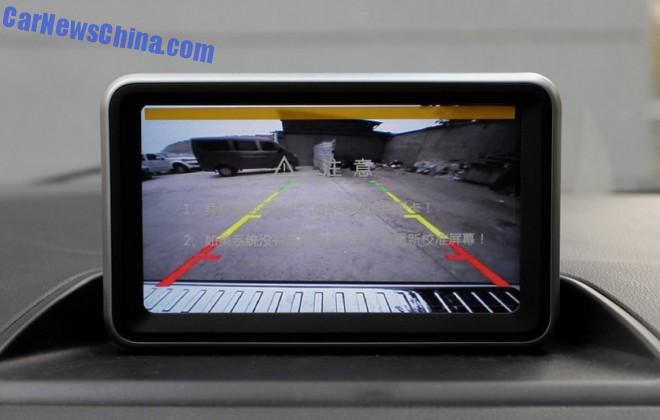 … housing the rear-view system, the music system, the 24/7 internet connection, the internet-television tuner, the satnav, and whatnot more.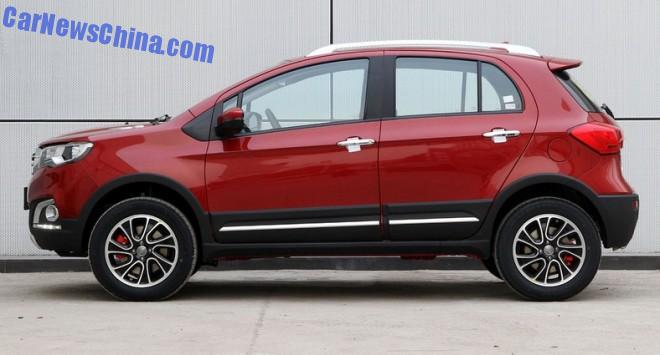 The Haval H1 is based on the Great Wall Voleex C20R crossover, so development costs were minimal. The H1 however loox a whole lot better than the C20R.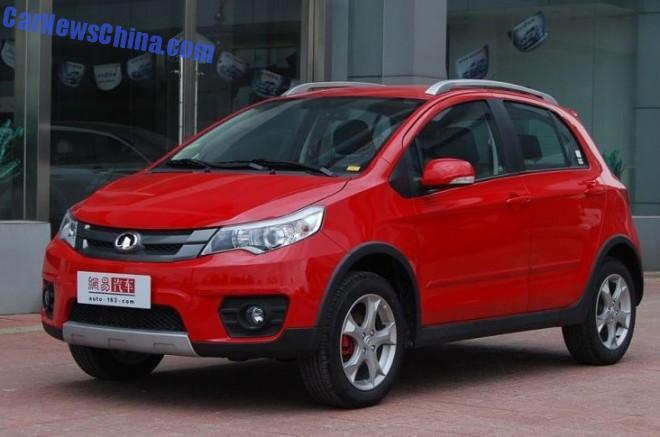 This is the C20R. Great Wall didn't change that much to turn it into a Haval. New front, new rear, and an updated and improved interior. That is about it, even the roof rails are the same (!!!). Price for the C20R starts 62.900 yuan and ends at 65.900 yuan. Lone engine is a 1.5 liter four-cylinder petrol with a tiny 106hp, mated to a five-speed manual gearbox.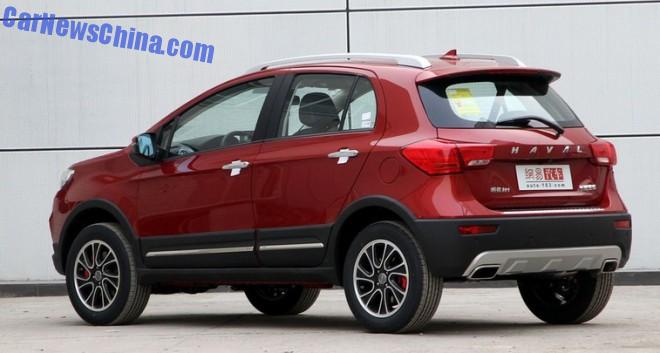 At launch the Haval H1 will only get the same engine, mated here to a five-speed manual or a six-speed automatic. Later on 2015 a new 147hp 1.5 turbo will become available, mated to the same transmissions. The Haval H1 is FWD only. Size: 3898×1729×1621, wheelbase is 2560.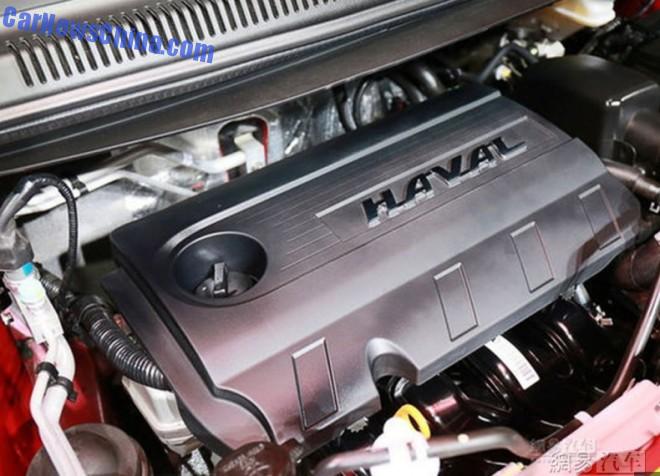 The 1.5.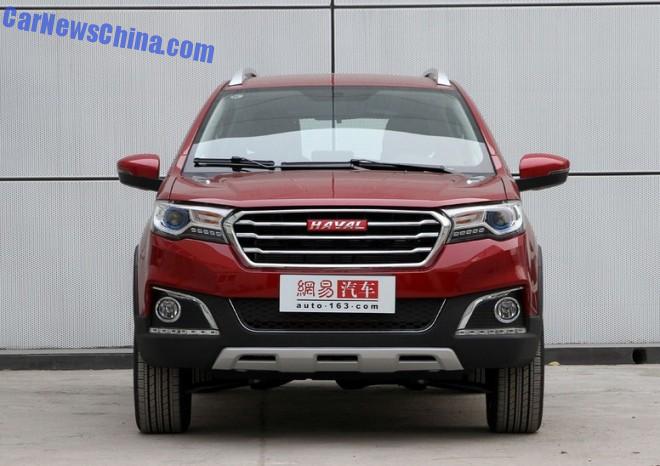 Headlights look angry. Skid pad looks going-mountain-in-the-weekend-but-not-really, grille looks very chromed.
A good looking car with a great interior for a neat price, but the underpowered 1.5 lets it down a bit too much. Still, most Chinese car buyers don't give a great wall what's under the bonnet, so we think this H1 will hit the market selling hot.
Click or Die: