The new Chery Arrizo 3 has been launched on the Chinese car market, just days after it did not appear on the Guangzhou Auto Show. Price for the pretty sedan starts at 53.900 yuan and ends at 75.900 yuan, positioning the Chery Arrizo 3 straight into the hyper competitive compact sedan segment.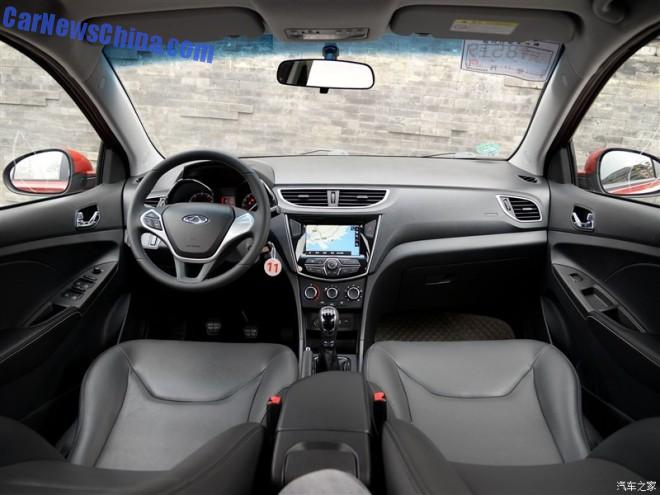 Dash with sporty dials and a large screen on the center console. Yellow floor mats look comfortable.
The Arrizo 3 is powered by a new 1.5 liter four-cylinder petrol engine with an output of Power comes from a 1.5 liter four-cylinder with 122hp and 140nm, mated to a 5-speed manual or a CVT.
Size: 4458/1755/1493mm, wheelbase is 2572mm.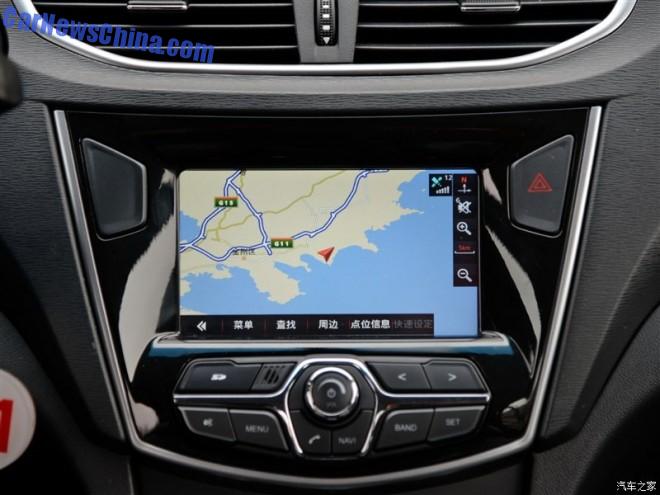 The infotainment houses the sat-nav, radio, MP3 player, and telephone.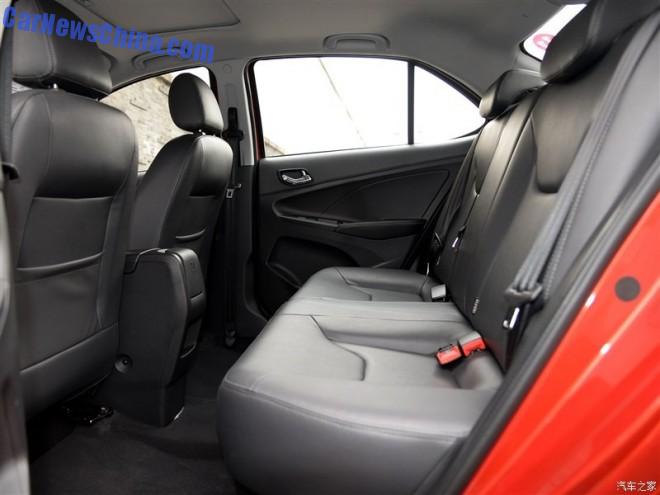 Surprisingly spacious at the back with enough room for two plus a baby. Loads of legroom but not too much for the head.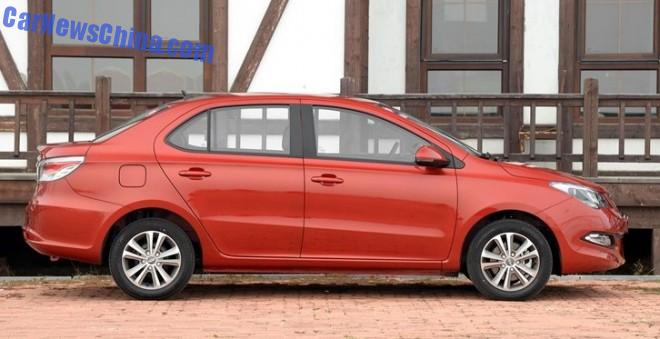 The Chery Arrizo 3 is the second car under the new Arrizo sub brand, the first was the Chery Arrizo 7 that was launched in July last year and the Arrizo 5 sedan is on the way. But much more lies in the future: an entry-level sedan called 'Arrizo 1′, a bunch of hatchbacks called Arrizo 2, Arrizo 4, and Arrizo 6. Then an MPV called Arrizo 8. Interestingly, Chery doesn't seem to plan any SUV's for Arrizo, perhaps preferring to keep these under the Chery-brand proper.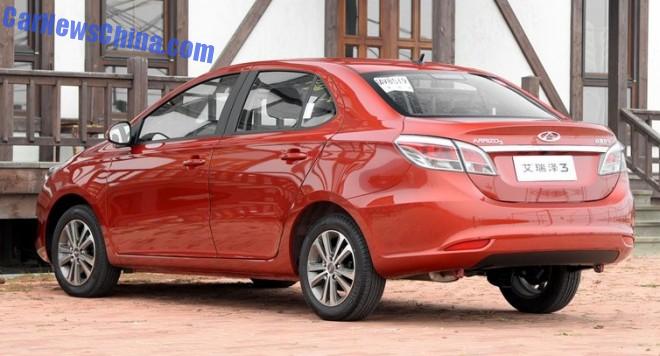 The Arrizo 3 probably the best looking Chery ever, especially strong from 3/4 behind. Subtle use of chrome on top of rear lights. Only dissonant are the rear wheels that look awfully small.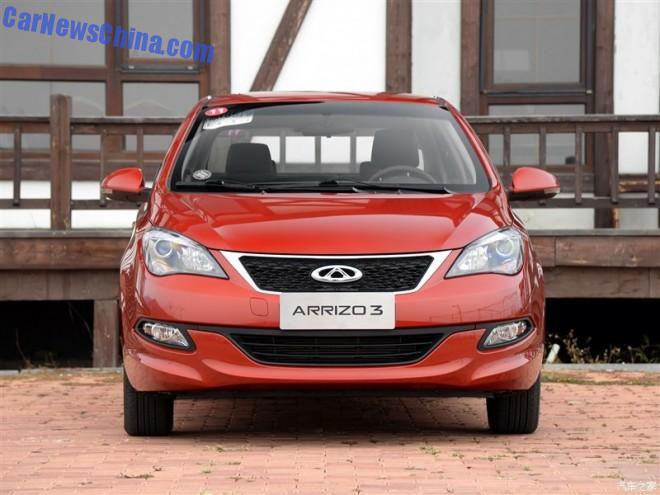 Chery logo proudly on the grille, subtle with chrome.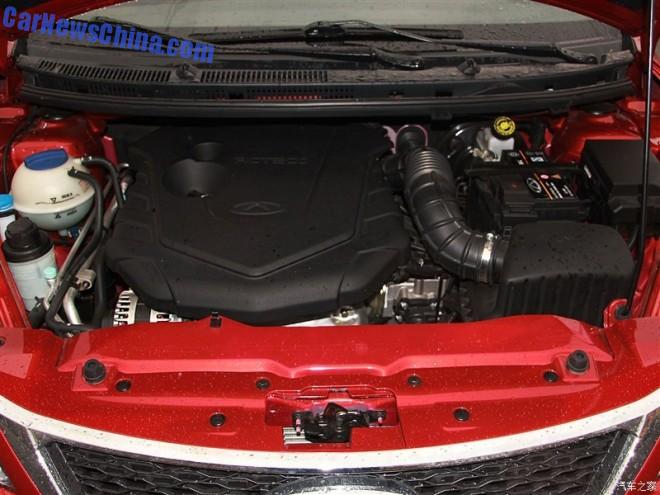 The 1.5 four.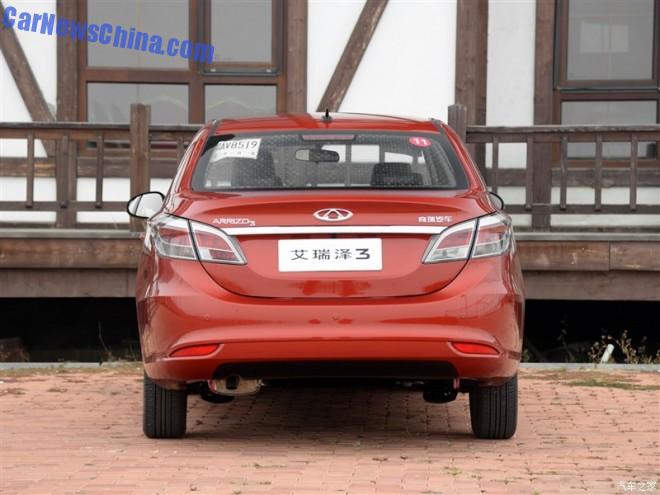 Chrome strip between lights connects with chrome strips over lights.