This is the Lichi A01 EV, Spotted in China in the faraway Dongba area in east Beijing. The Lichi A01 is a hip two-seat electric vehicle aimed at a young audience living in the city. It loox kinda wild with super wide wheel arches, a large chromed grille sitting in a black front, sleek headlights just under the windshield, giant mirrors, and sporty six-spoke matte gray alloys.
The rear wheel arch is black. Luggage rack at the back. And best of all a giant wing on the roof.
The Lichi A01 was launched in 2013. It is manufactured by a company called Shandong Lichi New Energy Technology (web), founded in 2011 and based in the great city of Dezhou in Shandong Province. Lichi New Energy is a subsidiary of the well-known mini-car maker Fulu Motor (web), which is based in Dezhou as well. Fulu is selling its own variant of the Lichi 01, called FLCA01.  The Lichi 01 appears to be a rather advanced vehicle; being built around a 'modular monocoque frame with a full CNC body' (as opposed to hand-made with a hammer, as many small Chinese EV automakers still do).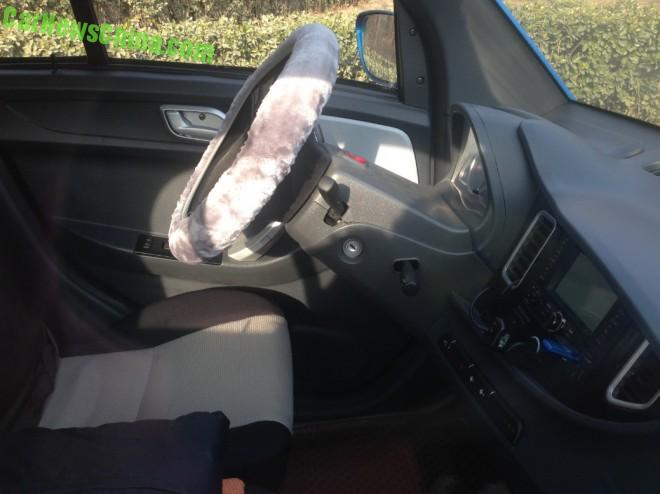 The interior is surprisingly good as well, although that had-plastic steering column doesn't look too safe. The screen in the center console is bigger than what Ford offers on the new Escort, and there is a USD port. Seats in duel tone, a new trend in China, with white over black.
The A01 is powered by a 48V/4.5kw electric motor, mated to a lead-acid gel battery, which is not advanced. Top speed is 50 kilometer per hour.  Manufacturer claims a 150 kilometer range at a 35km/h average speed, a claim I find hard to believe. Fulu Motor claims a range of '40 to 120 kilometer' for the FLCA01, powered by the same motor. Size: 2250/1399/1634, wheelbase is 1560, and curb weight is 700 kilo.
Price for all this pretty: 46.800 yuan or 7540 USD, which makes the Lichi A01 a direct competitor if the Zotye E20 EV.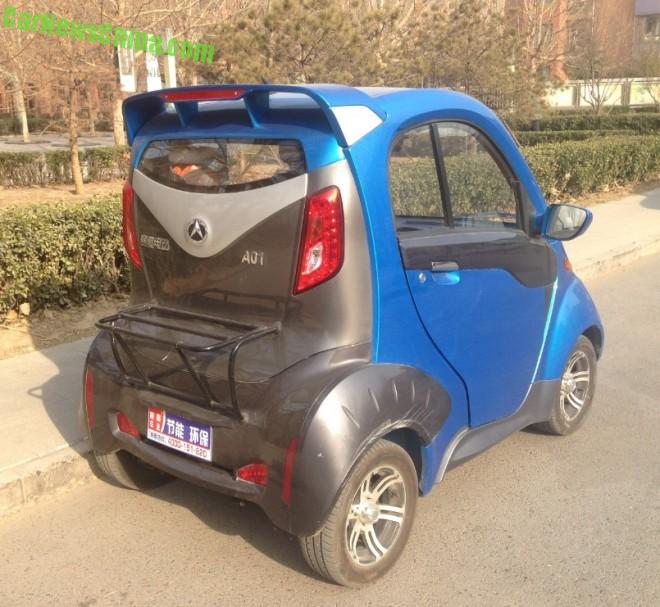 Check that wing! Tiny rear window, wide rear tires. Luggage rack big enough for the groceries or a child.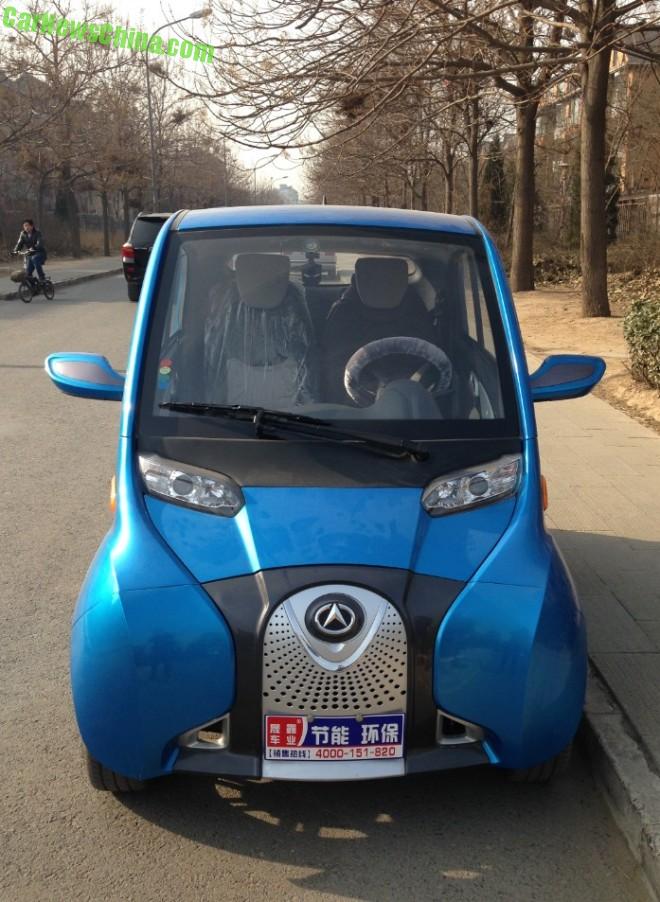 The vehicle was brand new, with dealer plates and protective covers over the steering wheel and passenger seat. This spacy color is called 'Sky Blue' but the A01 can also be had in other groovy colors.

From Lichi's website. The brown vehicle is the Lichi B01, a slightly larger variant of the A01, which is currently under development. More to come…