This is the Zotye E20, a funky mini electric car from China. The Zotye E20 debuted as a semi-concept on the Beijing Auto Show in April, and was launched in selected markets throughout China over the year. It is however not available anywhere near Beijing so I was very happy when I found two examples on the China Hi-Tech Fair in Shenzhen last week.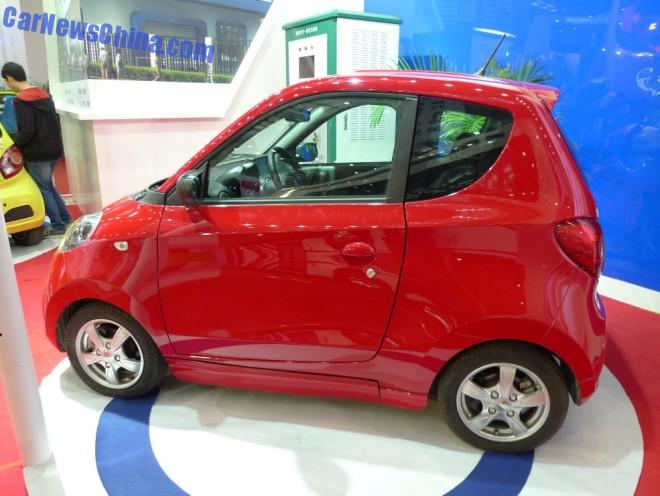 The Zotye E20 seats two and a bag of groceries. Zotye says they are selling about a thousand units a month, which isn't all that bad for an electric car in China. Price without subsidies is 108.800 yuan ($17.700). Green energy subsidies from central and local government bring that down to 48.800 ($7.944), a total subsidy of 60.000 yuan ($97.600).
See exhaust pipe! (It's not real…) The Zotye E20 is powered by an electric motor with 24hp and 82nm. Top speed is 80 kilometer per hour, and that is just enough to be allowed on the highway. Range is 120 kilometer per hour. Charging on 220V takes six hours for a full charge. Charging on a fast charger takes 20 minutes for an 80% charge.
Size: 2765/1540 / 1555, wheelbase is 1765. Curb weight is 670 kilo.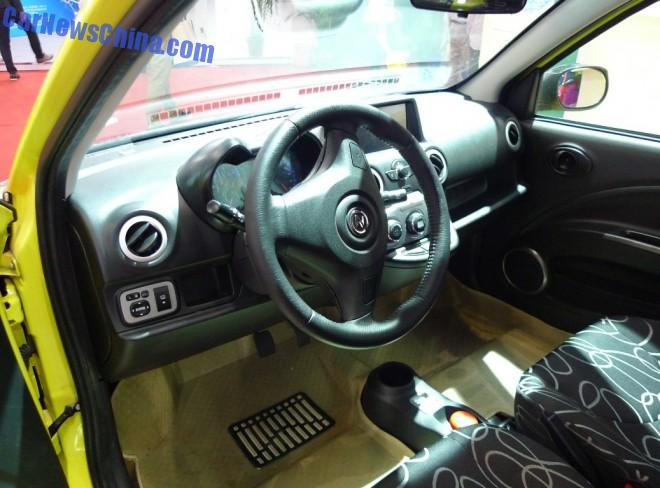 Dash was made out of cheap black plastic, but fit and finish were all right. Earlier Chinese electric cars of this size looked like they would fall apart at any moment but this Zotye E20 appeared solid and strong. Floor mat covers both foot wells.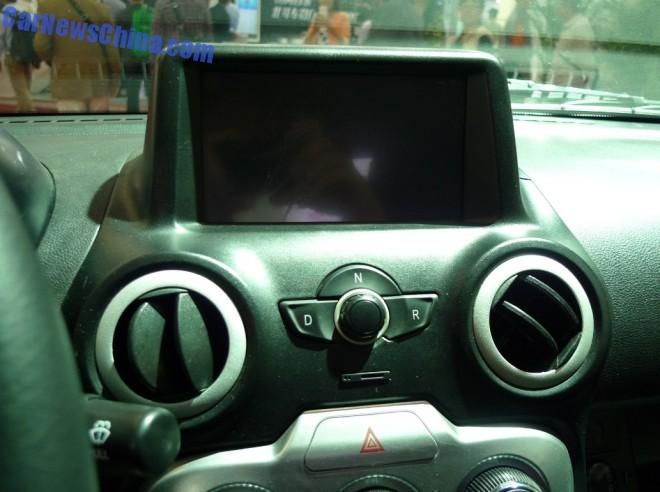 Oddly, the drive selector is located in the center console, just below the LCD screen and above the aircon control. The knob is tiny and somehow doesn't look important. One could easily mistake it for a button the adjust the mirrors.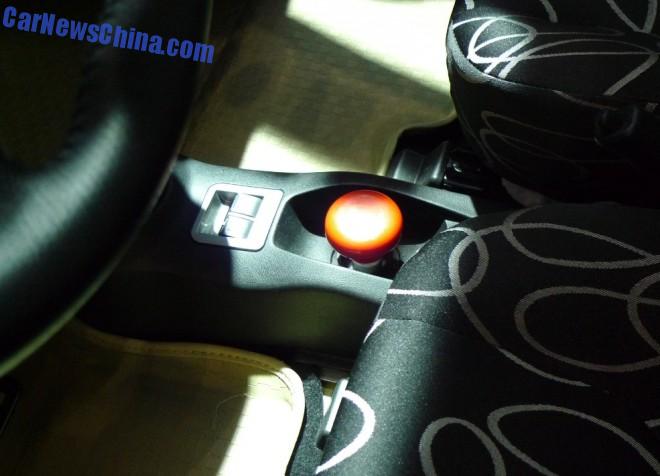 Well this looks important! It is an emergency button. Pressing it switches off all electrical systems, and thus the car. Don't tell the kids… In front of the emergency button sits the electronic parking brake. Don't mix 'em up…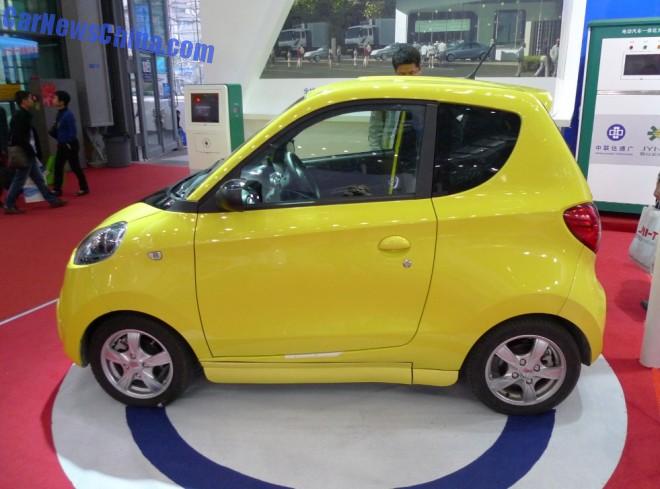 Funky in yellow funky in red. I was pleasantly surprised; the Zotye E20 was altogether a much better package than I expected. May there be more.