BYD keeps up busy today. At the launch ceremony for the super sonic BYD Tang SUV they also showed the new BYD S3, a new compact SUV that will debut on the 2015 Shanghai Auto Show in April. The S3 comes with the most impressive front we have seen on a BYD so far, with a heavily chromed grille topping a Lexus-like snout and flanked by mean looking lights.
D-pillar the hippest part of the design. Won't be good for rear-view visibility, but style indeed is more important. Gigantic rear lights again, very usable roof rails, and tiny exhaust pipes hiding low in the bumper. The BYD S3 will be powered by the well-known 1.5 liter turbocharged four-cylinder petrol engine with 154hp and 240nm, mated to a six-speed DCT or a six-speed manual. BYD is also working on a hybrid variant of the S3 based around the same 1.5T engine, but when the hybrid will launch is yet unknown.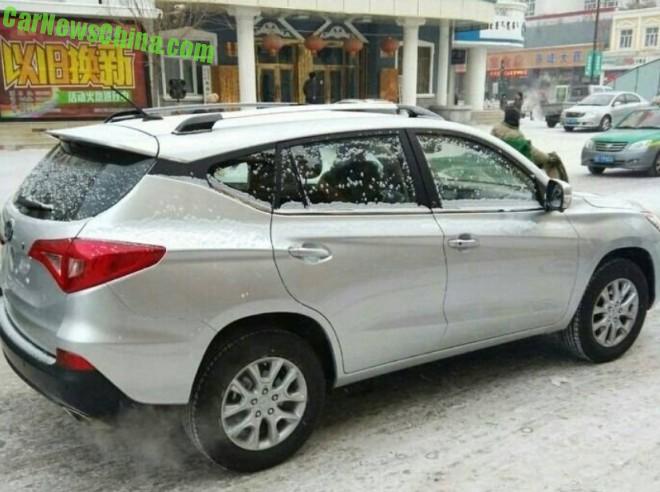 We also have two photos of two S3 SUV's playing in the snow up northeast, likely for a final winter test. Rear overhang seems huge, but the overall design seems to be a original, looking modern and just hip enough for the cities..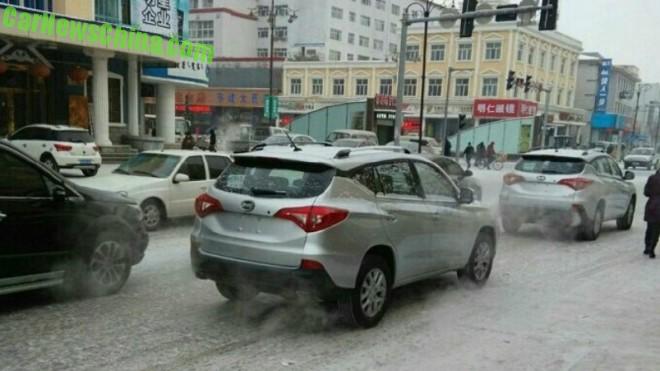 And then there were two in winter wonderland.