This is the new Foday Xiongshi F22 pickup truck for China, it will be launched on the Chinese auto market in Q2. The Xiangshi F22 is based on the same platform as the Foday Lanfu SUV. Styling is attractive, highlighted by the impressive grille flanked by mean looking headlights.
The Xiaongshi F22 will be crew-cab only, there are no plans for a two-door version at the moment. Engines are the same as for the Lanfu: a Mitsubishi-sourced 2.4 liter petrol engine with 136hp and 200nm, and a 1.9 liter turbodiesel with 136hp and 300nm, both mated to a five-speed manual. Rear-wheel drive is standard and four-wheel drive optional.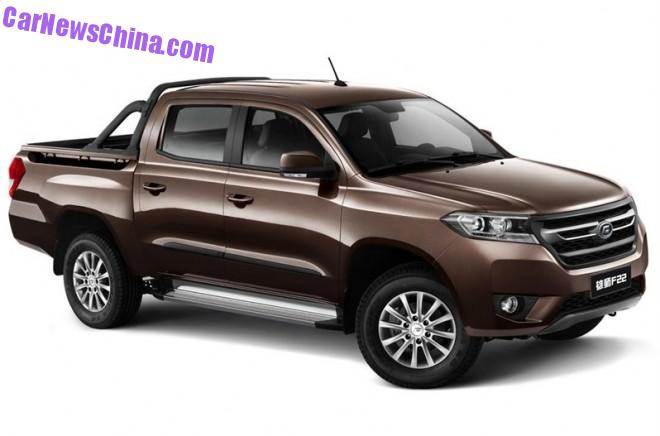 It looks good in brown.
Price will start around 100.000 yuan and end around 130.000, making it one of the cheapest full-size pickup trucks in China. The truck will be exported as well. 'Xiongshi' means 'lion', a good name for all over the world.