Spring is coming in hard this year with a new supercar crash in China almost every day. Today we have a dramatic accident that happened late last nigh in the great and sunny city of Sanya in Hainan Province. A super speedy Lamborghini Aventador was rammed full in the flank by a China-made Volkswagen Magotan (U.S. Passat).
The Magtotan flipped over and landed on its roof. Amazingly, the two passengers were seen exiting the vehicle by themselves. They were later taken to a local hospital with serious head-injuries, but they will survive.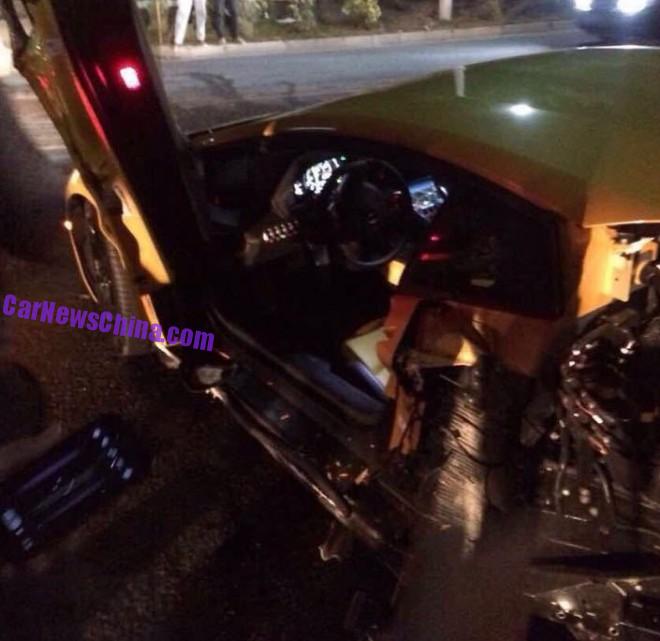 The Aventador was hit just right behind the passenger compartment, saving the driver and his passenger from injuries, and keeping the dashboard electronics on!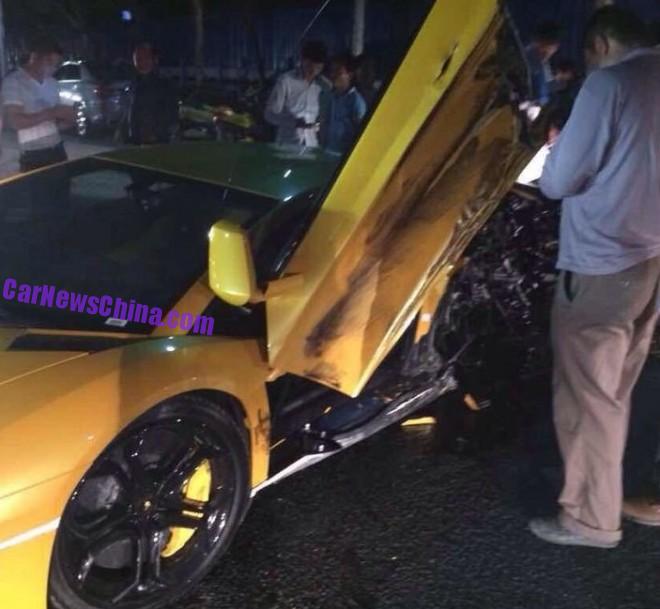 Light damage at the door. Aventador painted in yellow with black five-twin spoke alloys and yellow brakes.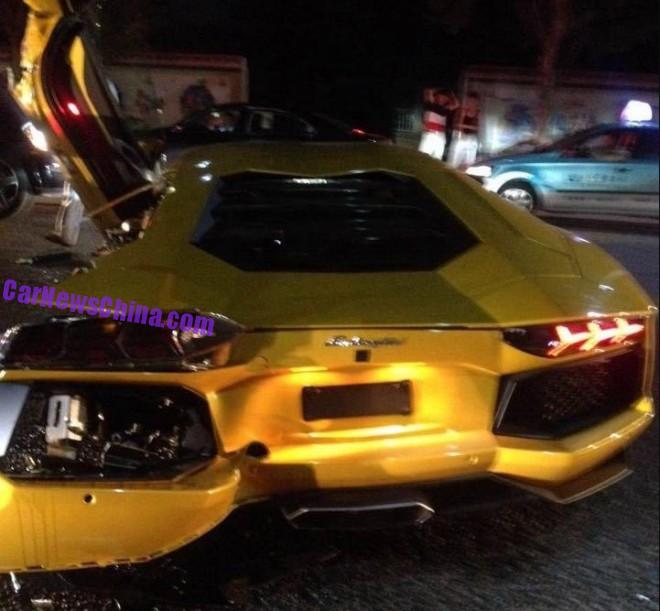 The left-rear of the vehicle is seriously damaged. The whole section from the back of the door to the rear light is basically gone, indicating damage to the suspension and the engine. It seems unlikely that this Aventador can be repaired. Too bad, but there is always a new one for just 7.38 million yuan or 1.18 million USD.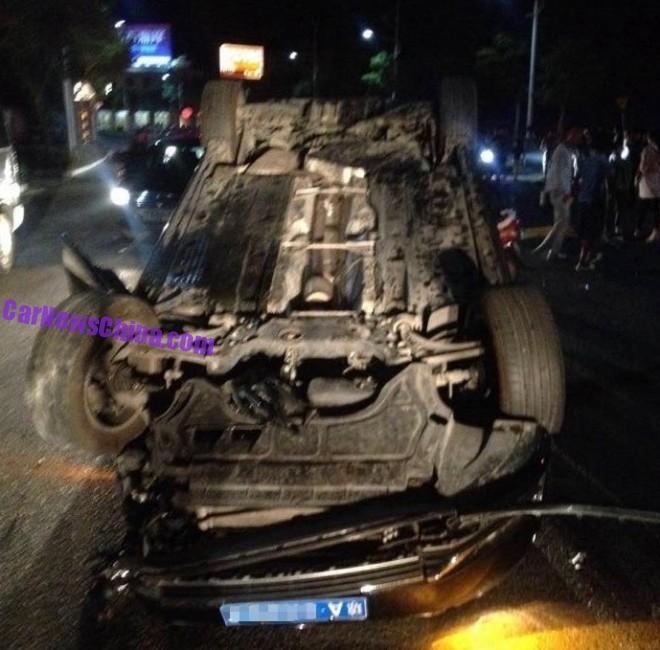 Then don't hit a Lamboo!