The new 2015 ninth generation Hyundai Sonata sedan has been launched on the Chinese car market. Price starts at 174.800 yuan and ends at 249.800 yuan ($28.150 – 42.300). The Hyundai Sonata is manufactured in China by the Beijing-Hyundai joint venture.
High tech dash with a super large LCD screen, but the dials are analogue. The Sonata is available with three four-cylinder petrol engines: a 161hp 2.0, a 180hp 1.6 turbo, and a new variant of Hyundai's venerable 2.4 with 189hp. The 2.0 and the 2.4 are mated to a six-speed automatic, the 1.6 turbo to a seven-speed DCT.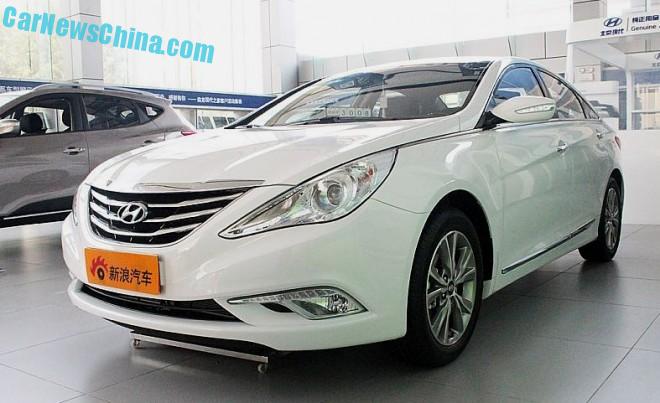 Production of the eight generation Sonata, made at the same joint venture, will continue for at least another year. To prevent confusion eighth will be called 'Sonata 8' and the ninth 'Sonata 9'. But that is only for advertising and price lists and such, on the cars themselves all badges will say 'Sonata'. Current price of the Sonata 8 starts at 181.900 yuan and ends at 225.900 yuan. Engines: the same 161hp 2.0 as in the Sonata 9 and the old 177hp version of the 2.4.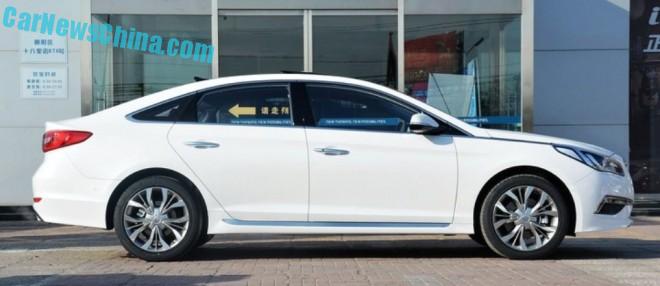 The Sonata 9 will compete in a crowded market, with strong competitors like the Ford Mondeo, the Honda Accord, the Volkswagen Passat & Magotan, the Nissan Teana, and the Toyota Camry.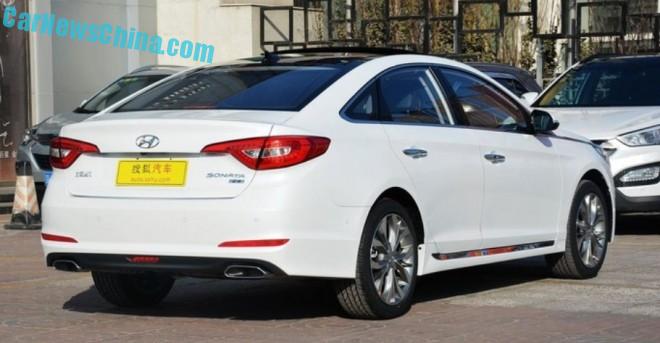 Sleek profile for a sporty stance; this is the new Sonata 9 for China.