The Wuling Zhengcheng MPV has been launched on the Chinese car market, the largest vehicle by far in the Wuling line-up. Price starts at 66.000 yuan and ends at 77.200 yuan ($10.715 – 12.534). The Zhengcheng, or 'Journey', is a nine-seat MPV-slash-minibus aimed mostly at fleet and taxi companies.
Design could be called interesting but pretty it is not. Side window line goes up down and up again and wide wheel arches make for a bloated look. But big: 5090/1780/1925, and wheelbase is 3250. This sort of vehicles are especially popular among airport-limousine companies. Most nine-seat cars however are much more expensive, and cheaper MPV's seat max seven. Wuling thus is creating a new market of sorts, which most interest expected by companies catering to airports in second and third tier cities.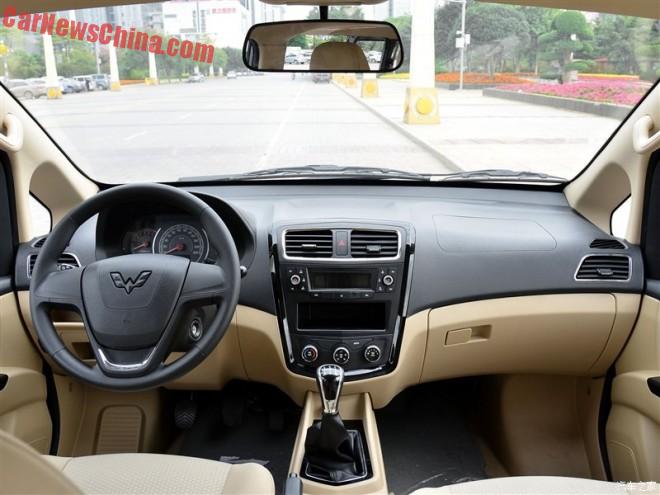 Black over beige with a basic steering wheel, all fittingly for a basic vehicle. The Zhengcheng is available with two four-cylinder petrol engines: a 1.5 with 106hp and 145nm, and a 1.8 with 131hp and 182nm, both mated to a five-speed manual.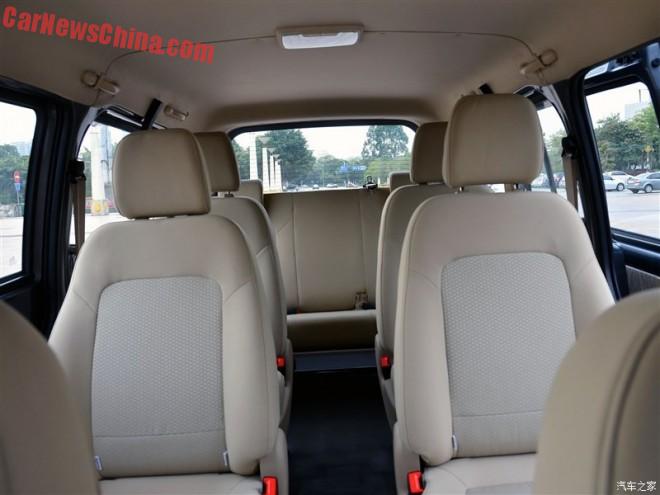 Seat arrangement is 2+2+2+3.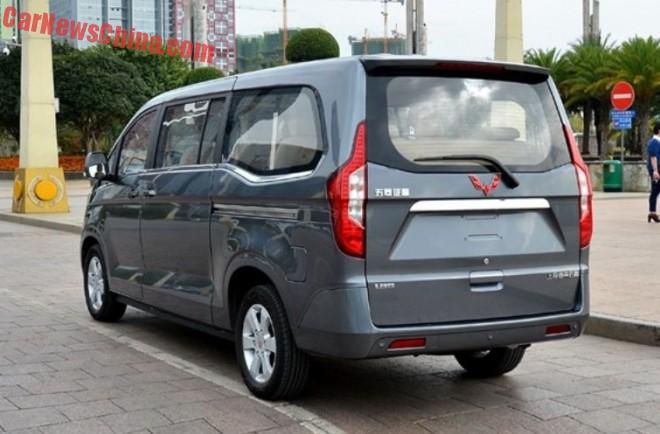 'Wuling' is a brand under the SAIC-GM-Wuling joint venture (SGMW), in which GM has a 43% stake. The other partners are SAIC (aka Shanghai Auto) and Wuling Automotive. SAIC and GM are tied up in the giant Shanghai-GM joint venture that makes Buick, Chevrolet, and Cadillac cars for the Chinese market.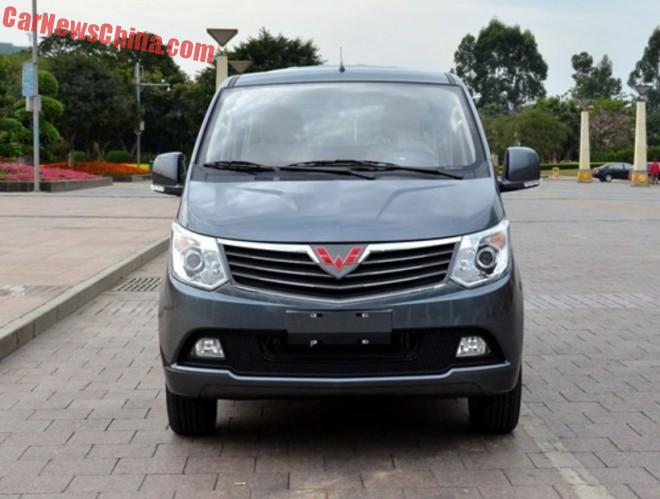 Large Wuling logo on the otherwise nondescript grille.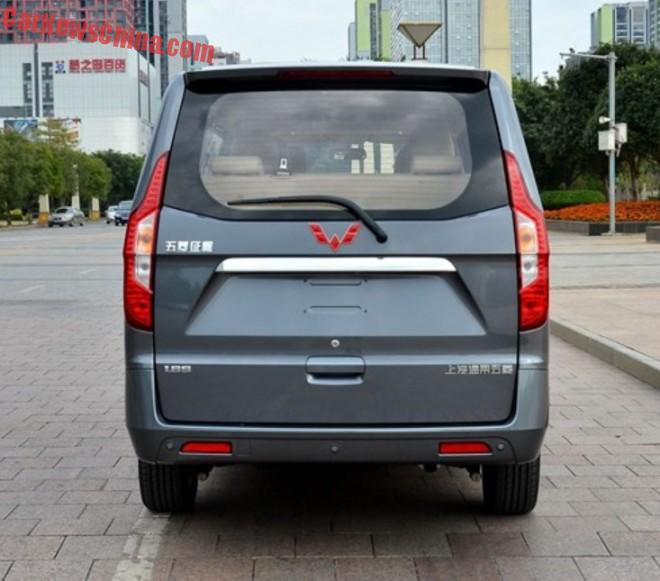 The new Wuling Zhengcheng from China.