This is the new Haima M6, the final-final production version will finally debut next week on the 2015 Shanghai Auto Show, with a launch on the Chinese car market scheduled for the third quarter. The Haima M6 has been delayed a many times, we first saw the finished car in January 2013.
The final car doesn't differ much from the 2013 car, making for a slightly outdated look.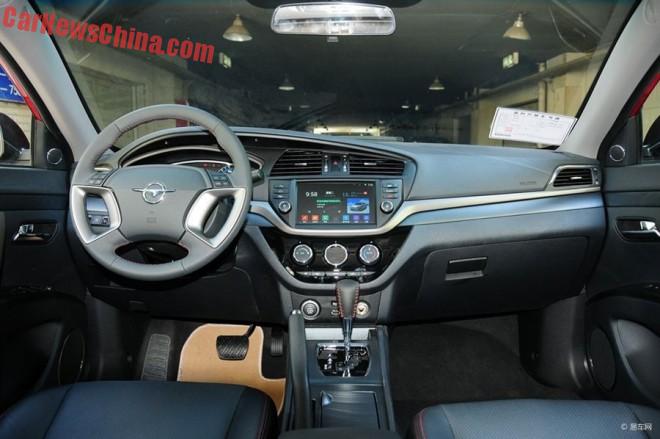 The interior too has a 2010 feeling to it, with an incredible mess of colors, lines, and styles. We see red, black, another black, brown, gray, dark gray, light brown, piano black, another gray, alu, alu gold-ish, dark black, and we bet we missed a few. Steering wheel looks like it was lifted from another car altogether.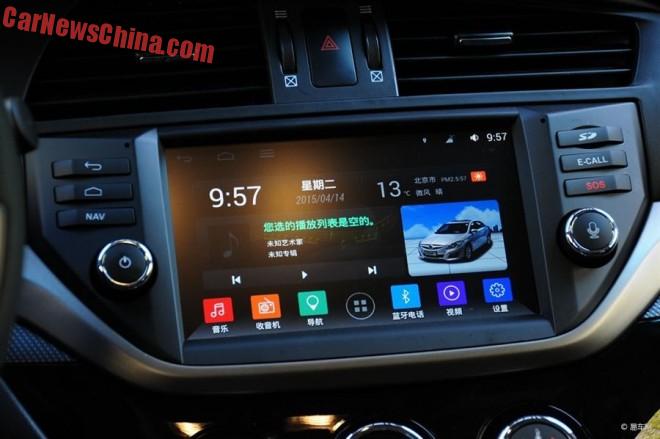 The touch-controlled infotainment system is the only high-tech thingy on board. But it has a fuzzy name: 'moofun'. Really. Screen is eight inch.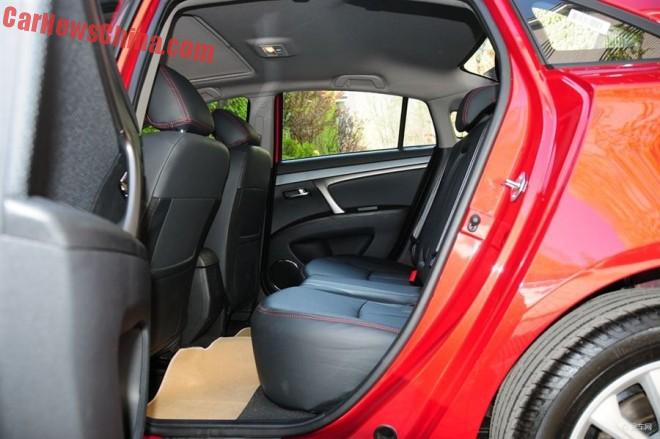 Middle seat too small for adult, but it will do for a child or a granny.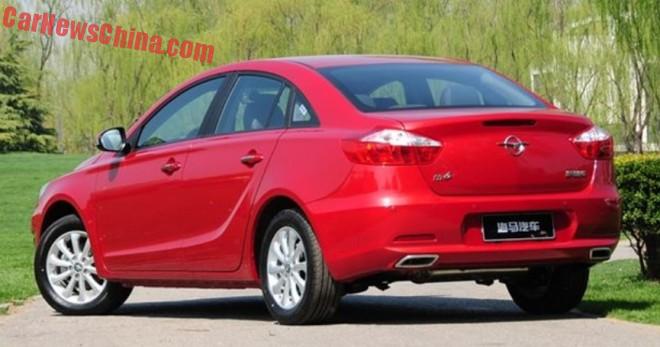 Sadly, Haima is suffering. Most of their cars are based on ancient Mazda platforms and powered by equally ancient engines. Unlike many other local Chinese brand Haima seems unable to make the jump to 2015. The only exception is the reasonable Haima S5 SUV powered by a reasonable new 1.5 turbo, but even there sales are very slow.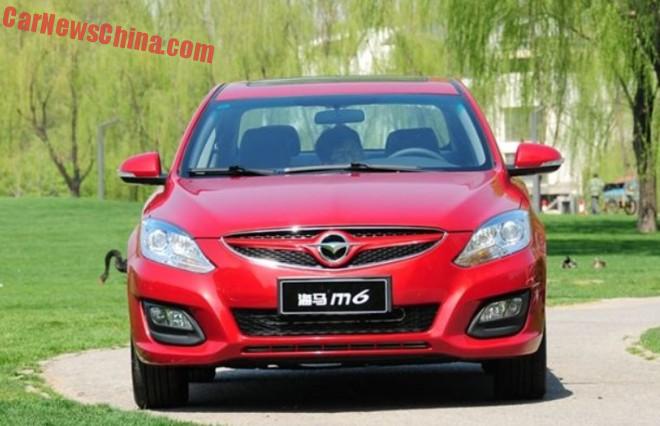 Just look at the old fashioned logo, and the way the logo is integrated into the grille. Like a 2002 Mazda 6. Anyway, the engine is not bad; the same 1.5 turbo four as in the S5, here good for 163hp and 220nm, mated to a six-speed manual or a CVT.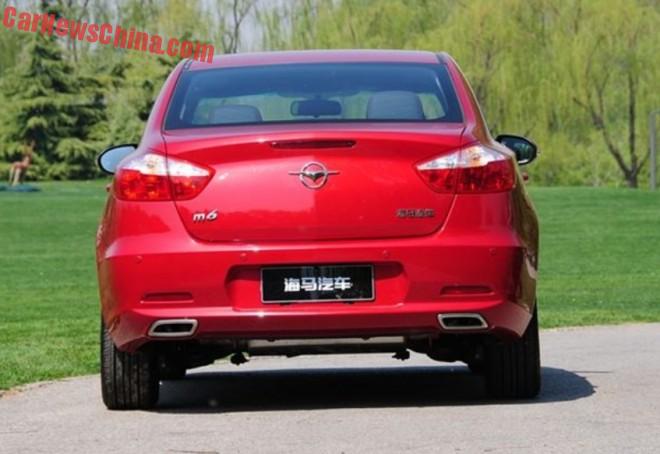 Nice exhaust pipes, but we bet we won't see this ass on the road too much.