The brand new Mercedes-Benz Concept GLC Coupe has been unveiled in China, on the eve of the 2015 Shanghai Auto Show. The Concept GLC Coupe previews the upcoming GLC Coupe, a sporty variant of the new Mercedes-Benz GLC, the successor of the current Mercedes-Benz GLK.
The GLC Coupe is aimed squarely at the successful BMW X4, just like Mercedes followed the BMW X6 with the giant GLE Coupe.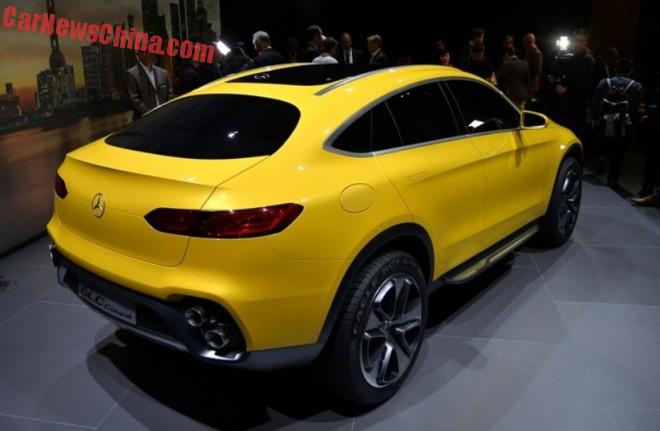 Stacked exhaust pipes a wild surprise! Sleek taillights, and a small rear window.
Whether the GLC Coupe will be manufactured in China is yet unsure. It would make a lot of sense since price matters a lot in this segment of the market. It is also very possible; the C-Class sedan is already manufactured in China and the new GLC will be made there as well, both at the factories of the Beijing-Benz joint venture. The production version of the GLC Coupe is expected to launch in early 2016.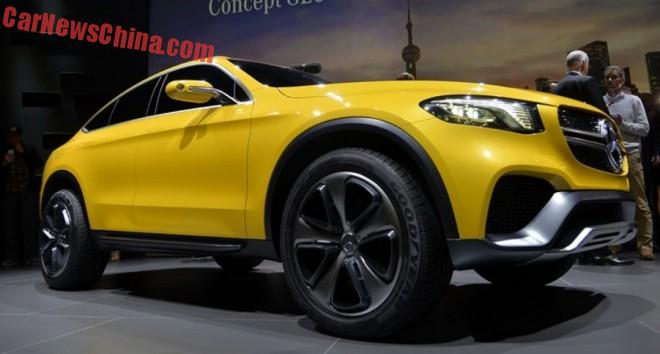 The Concept GLC Coupe is 'powered' by a twin-turbocharged 3.0 liter V6 with 367 horses and 520 newtonmeters, mated to a new nine-speed '9G-Tronic' automatic gearbox, sending power to all four wheels. The engine warps the big coupe from 0 to a 100 in 4.9 seconds. This engine will be used for the future 'Mercedes-AMG GLC 63 Coupe', the fastest variant of the range. Other engines will include a 2.0 turbo in various stages and a bunch of diesels.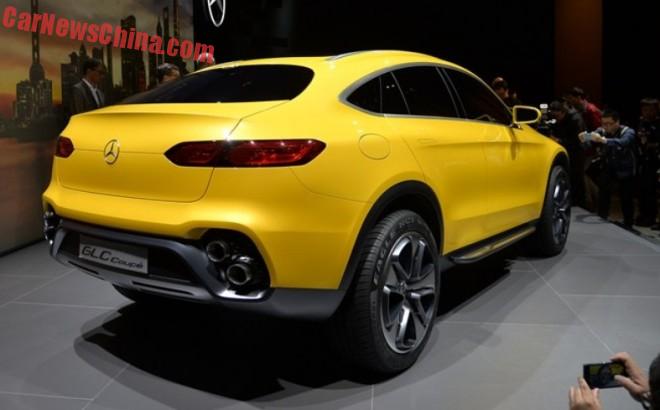 Side bars very off-road-like. Wheels are 21 inch.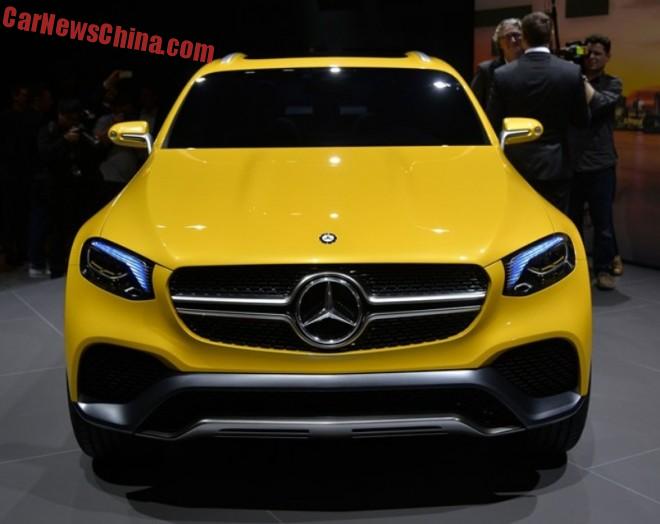 Mercedes logo cannot possibly be bigger. In your face! Headlights small but perfectly angry.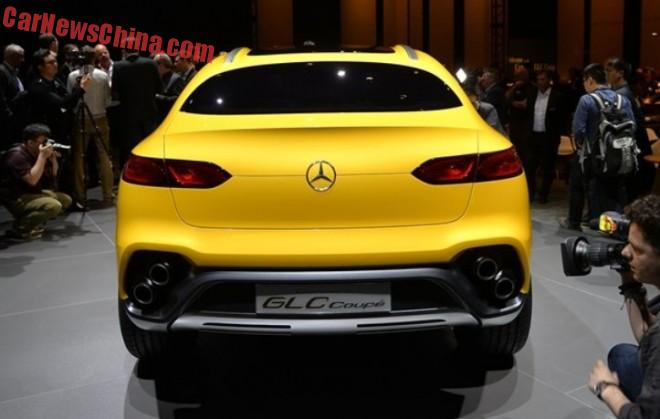 Pipes are the best part…