The simply outrageous Chevrolet FNR concept has been launched on the Shanghai Auto Show in China, dazzling all and everything. The days of the crazy concept car are back! The Chevrolet FNR loosely previews a possible faraway-in-the-future all-electric sporty car to rival the BMW i8.
FNR stands for 'Find New Roads', it was designed by GM's Pan Asia Technical Automotive Center which is based in Shanghai, and normally responsible for designing China-only GM models. Well, they surely can do more than another Chevrolet Sail! Chevrolet hasn't disclosed anything about the electric power train which indicates the FNR doesn't really have any.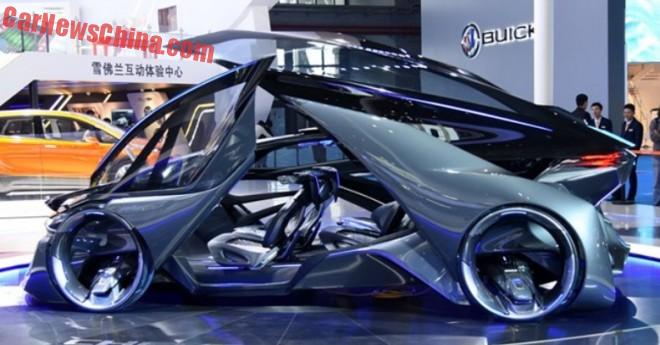 The FNR features huge doors that open up to the front and up to the rear. Spoke-less wheels 'powered' by one electric motor each. The FNR is fitted with self-driving technology and an all-digital dashboard.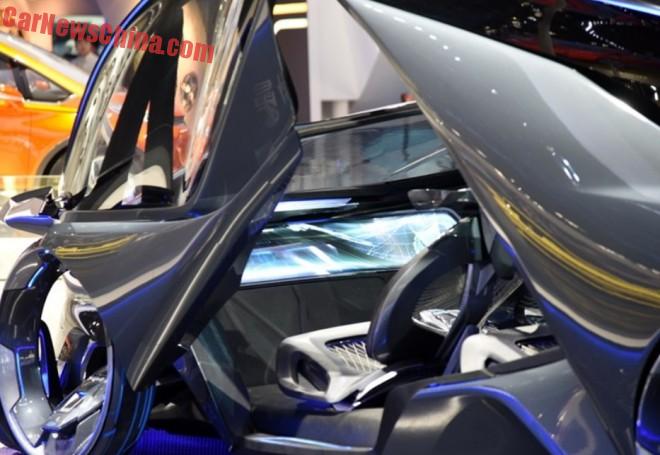 Four seats only. Dashboard is one big flowing LCD screen.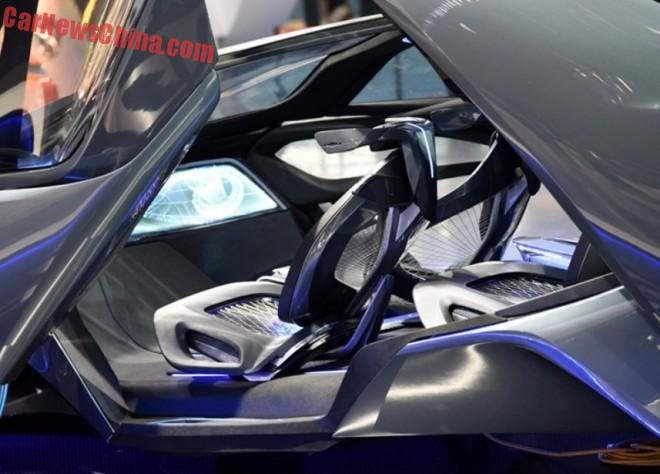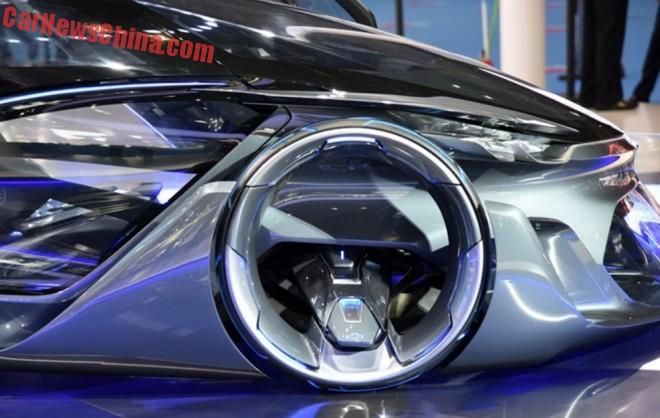 The wheels are a work of art and many automakers are indeed working on this sort of technology, freeing the wheels from the alloys and axles.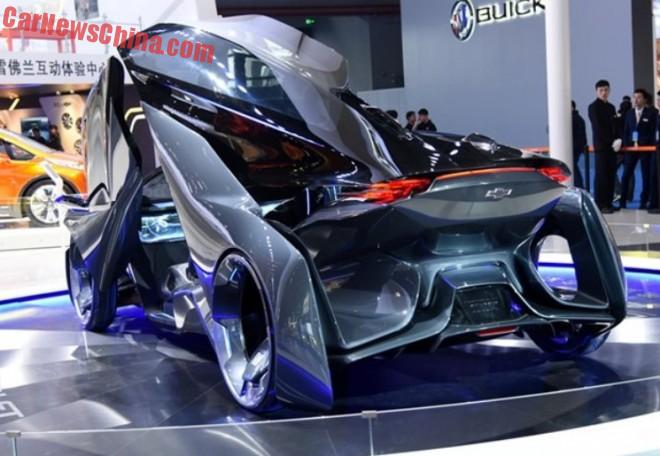 Rear is extremely racy with an airflow system that bests even the best of supercars. Chevrolet logo modestly small under the light unit.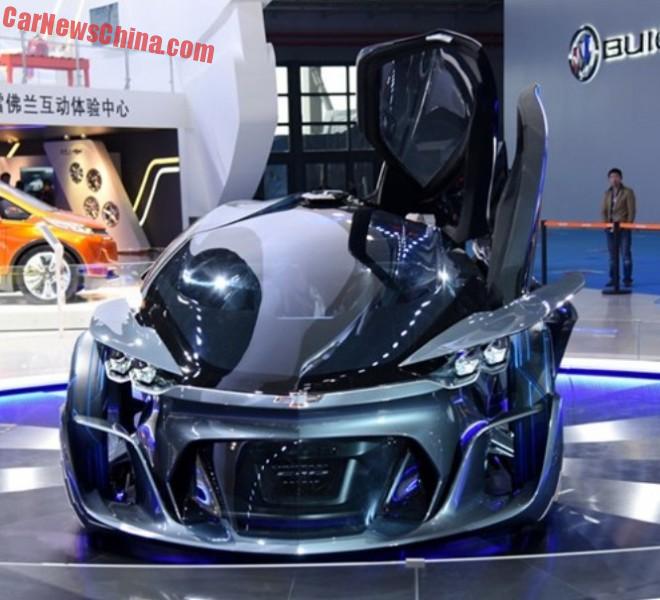 A very angry insect ready to bite BMW.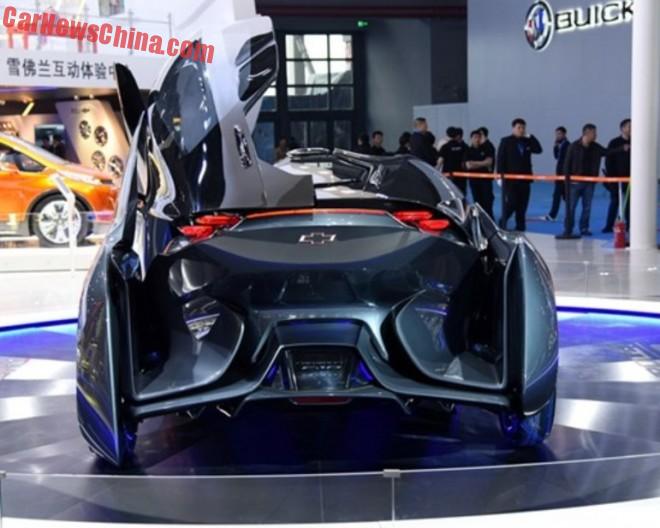 The real thing will sadly never look this brilliant, but if only 20% survives…