The all-new Geely Emgrand Concept has been unveiled at the Shanghai Auto Show in China, showing a sleek looking sporty compact sedan. The 'Emgrand' name is a surprise, as Geely earlier announced that the Emgrand sub-brand would be killed and morphed into the base Geely brand. It now appears Geely changed its mind again…
A great looker from the side, very clean design here. The Emgrand Concept previews a new premium compact sedan that will be build on a new platform developed with Volvo, which Geely owns. The platform will spawn various Geely-branded and Volvo-branded cars, and the Geely variants will spearhead a first push into Europe by Geely.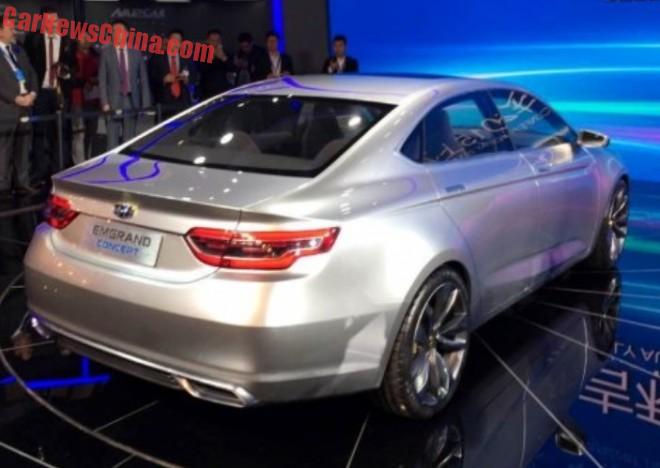 The rear is very clean again with a sporty spoiler integrated in the boot lid. Chromed exhaust pipes sitting low in the bumper. Geely hasn't announced anything on power yet but the company has more than enough engines for a vehicle of this size and kind, including 1.3 turbo, 1.6 turbo, and 1.8 turbo four-cylinder petrol units.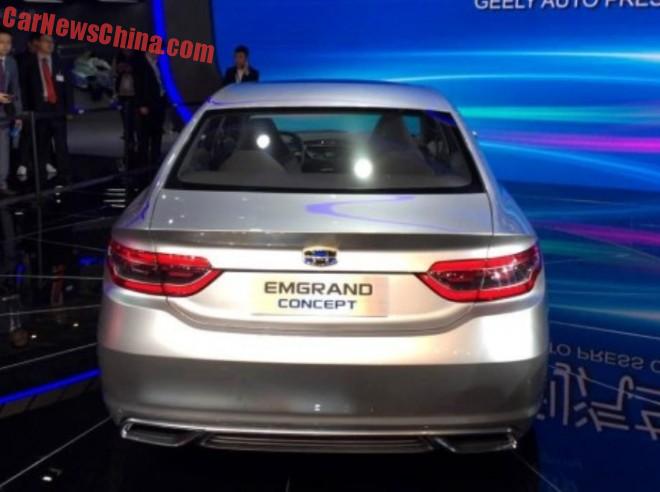 When priced right a good-looking Geely like this will likely find takers in Europe, for the Chinese market however, with its obsession with bling, it might be just a tad too clean.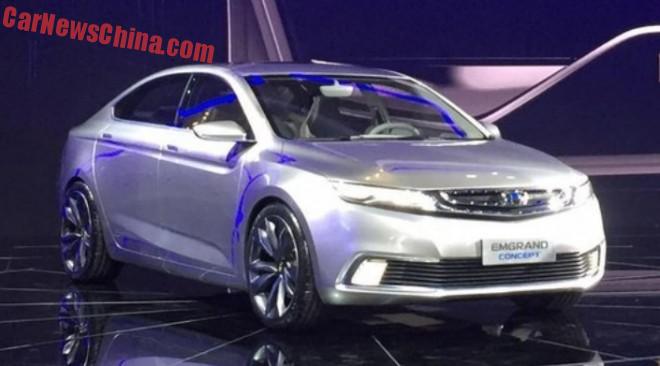 Turning blue.