The all-new Volkswagen C Coupe GTE concept has been launched on the Shanghai Auto Show in China. The C Coupe GTE previews a new sporty CC-style model that will be positioned below the next generation Volkswagen Phaeton.
The C Coupe GTE stands on the Volkswagen MLB platform that also underpins the Audi A6 range. Shape is four-door-coupe-leaning-to-sedan, featuring massive 21 inch alloys and lots of chrome. The concept is 'powered' by a plug-in hybrid drive train centered around a 2.0 TSI turbocharged four.
Total output is 242hp and 500nm, gearbox is an eight-speed automatic. Top speed in electric mode is 130 kilometer per hour, max range in electric mode is 50 kilometer, and max combined range is 800 kilometer.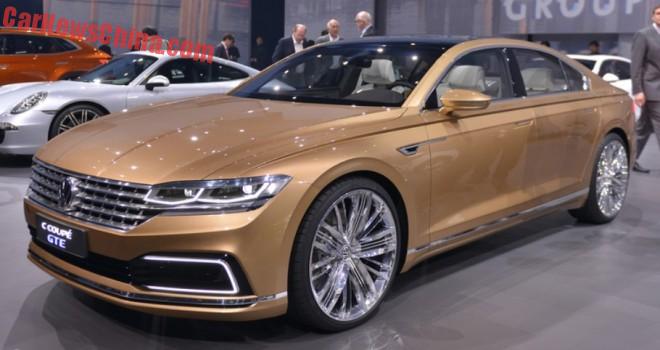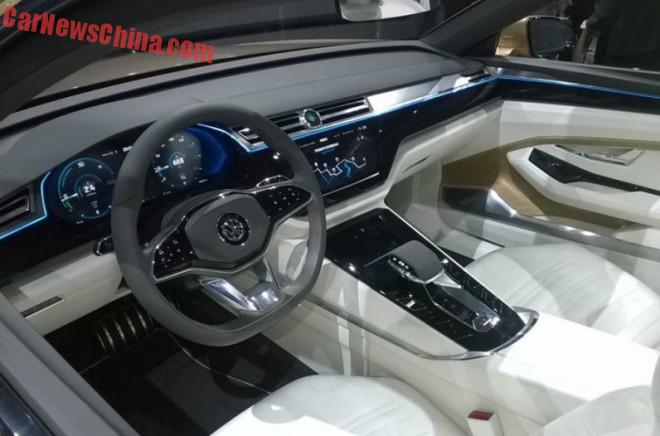 An all-digital and all-touch interior. White seats and wood very airy.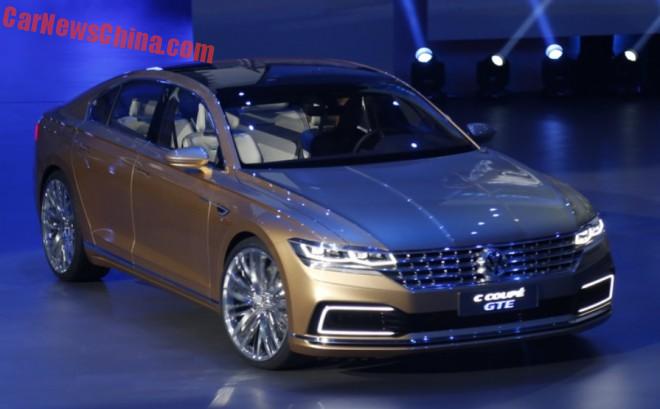 Big shiny grille will be hugely appreciated in China!