The new Lifan X70 concept car has been launched on the 2015 Shanghai Auto Show. The Lifan X70 previews a new mid-size SUV, featuring a rather daring design with some Toyota FJ Cruiser influences here and there. The grille however seems too subtle for Chinese tastes, with not enough bling.
Imagine yourself behind that blue line, and you will see a blue Lifan concept car. It is a big machine: 4030/1750/1635, and wheelbase is 2460.
Wide wheel arches, wheels of the right size, a white roof with a big rack, and fashionably small taillights. The production version of the Lifan X70 will be launched in the first half of 2016, powered by 1.5 turbo and 1.8 turbo four-cylinder petrol engines. Price will start around 120.000 yuan and end around 120.000 yuan, positioning the X70 just under the upcoming Lifan X80.
The X80 by the way was expected in Shanghai as well, but didn't show.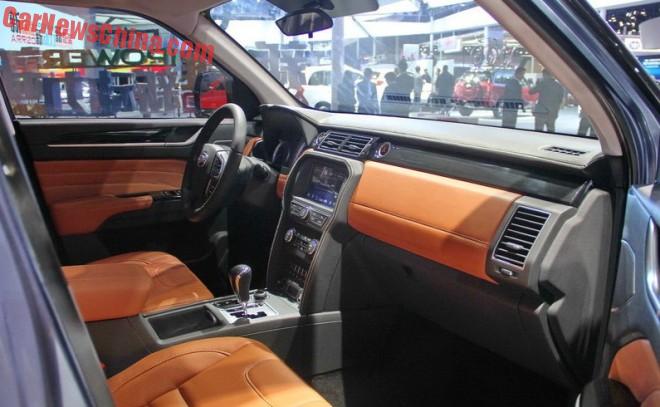 The interior looks pretty much production ready indicating development of the X70 has reached to advanced stages. Orange seats yet again, we are seeing that all over the place recently. The center console is designed in a rugged off-road style with a large touch screen in the middle.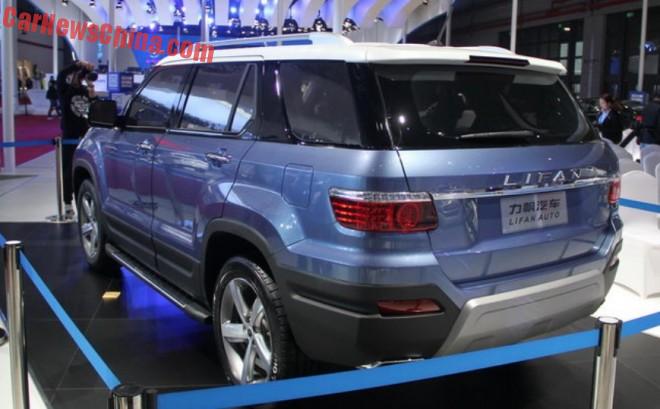 Wide wheel arches, modestly sized rear lights, a huge skid pad and shiny exhaust pipes. The body is trio-colored in blue, black, and white, topped off by a large and very usable roof rack.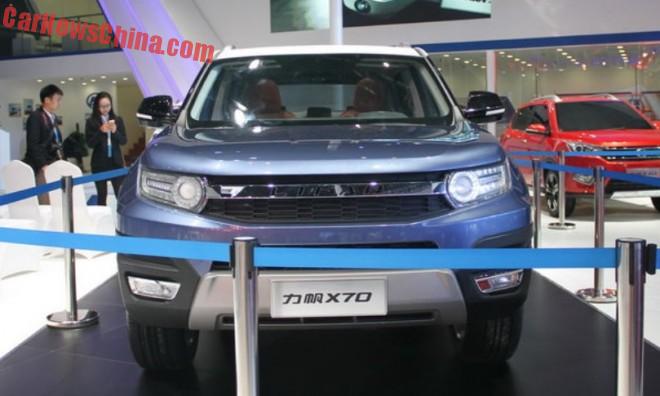 More grille and we are a go; the new Lifan X70 from China.