The lunatic Local Motors Rally Fighter has been launched on the Chinese car market. The Rally Fighter has been declared fully road legal in the whole of China, and that is amazing as this kind of vehicle normally wouldn't stand a chance at all. We will try to find out how they did it! The Rally Fighter goes for a steep 1.58 million yuan or 254.000 USD. There is only one dealer for now, in the capital Beijing.
Local Motors started as a crowd-sourcing rally car project and moved on to become a tiny stand-alone automaker with a loyal fan base. The Rally Fighter only became famous in China after it appeared in the movie Transformers – Age of Extinction. Power comes from a stonkin' 6.2 liter V8 engine with 430hp and 575nm, mated to a four-speed automatic transmission sending power to the rear wheels.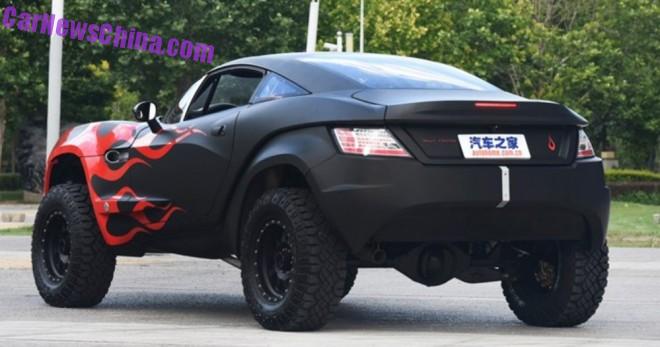 Will she sell? The money doesn't matter much if it goes cult, and there is a vast pool of potential customers especially in and around Beijing, where wealthy wannabe race drivers love to go to the endless emptiness of Inner Mongolia for some serious off-roading, usually in modified Land Cruisers and the such, so Local Motors will probably manage to sell a few dozen.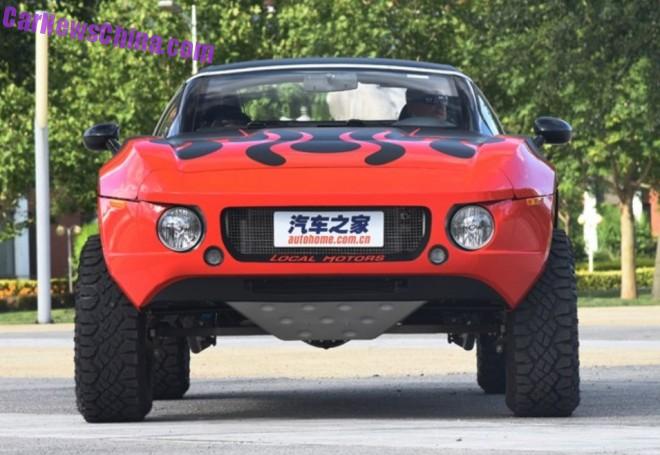 She sure has enough road presence to scare the traffic out of a jam.