The Mercedes-Benz G63 AMG Crazy Wild Limited Edition has been launched on the Chinese car market for 2.63 million yuan or 424.000 USD. The base G63 goes for 2.29 million yuan or 369.000 USD. The extra 55.000 USD buys you:
A limited edition G63, limited to only 75 examples, per color, for a total of 375 units. The Crazy Wild Limited Edition is available in orange, red, lime green, yellow, or cherry red.
It is further dressed up with a black roof, tinted windows, black mirrors, black exhaust pipe tips, black bumpers and wheel arches, and matte black five spoke alloys. Strangely, there don't seem to be any special edition badges, inside or out, which is kinda poor, especially with such a rich and imaginative name. Power is unchanged; the mighty twin-turbocharged 5.5 liter V8 poops out 544hp and 760nm.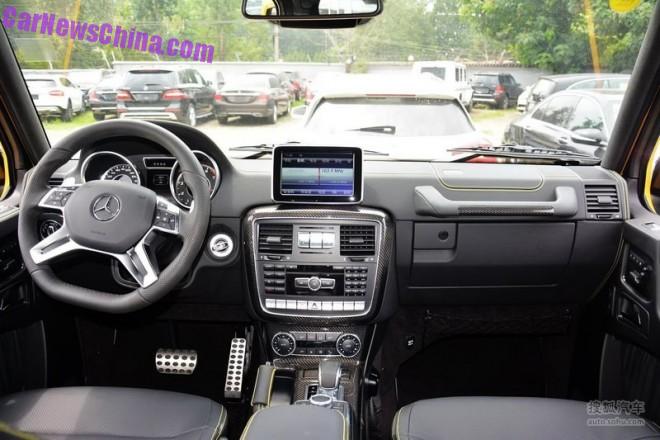 The interior comes with a flat bottomed steering wheel, alu perforated pedals, and black leather seats with stitching in the same color as the body.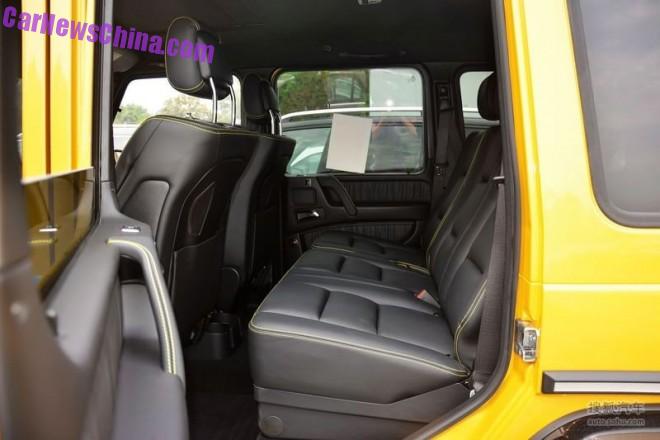 Otherwise, the interior looks rather black and very dull, not at all worthy 'crazy' and 'wild', or even 'limited edition'.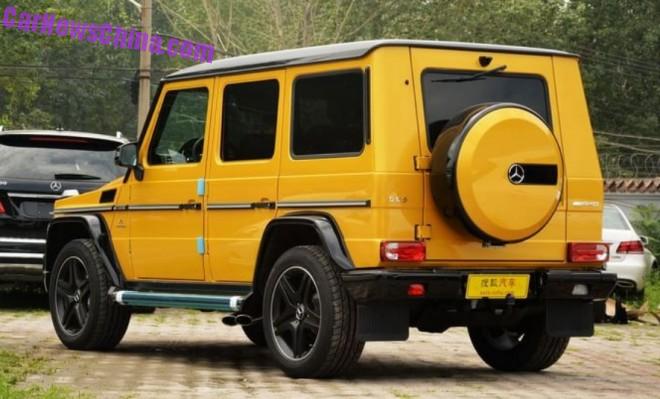 Hip blue thingies on the door got nothing to do with 'limited', they are factory foam to protect the vehicle during transport.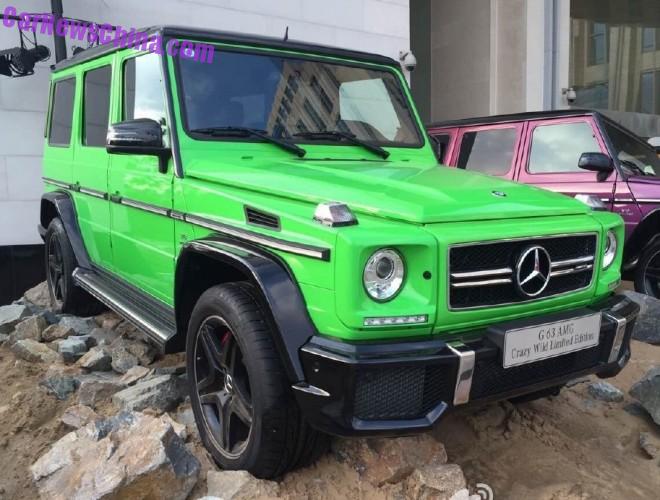 Lime green.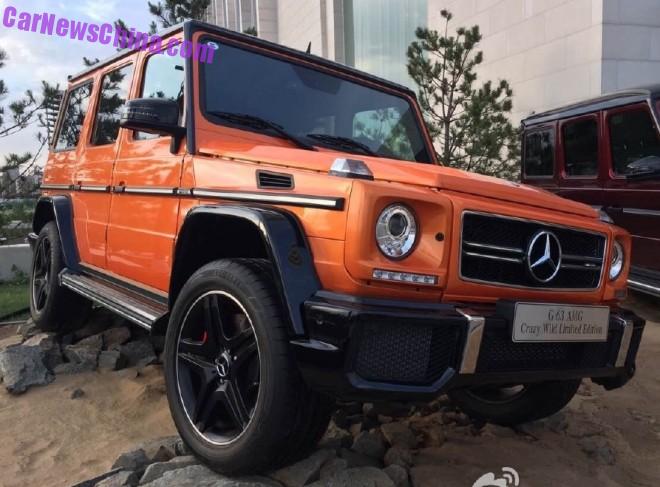 Orange.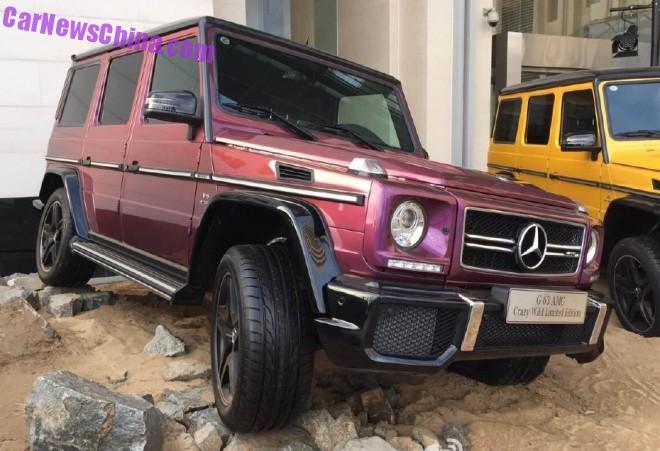 Chery red.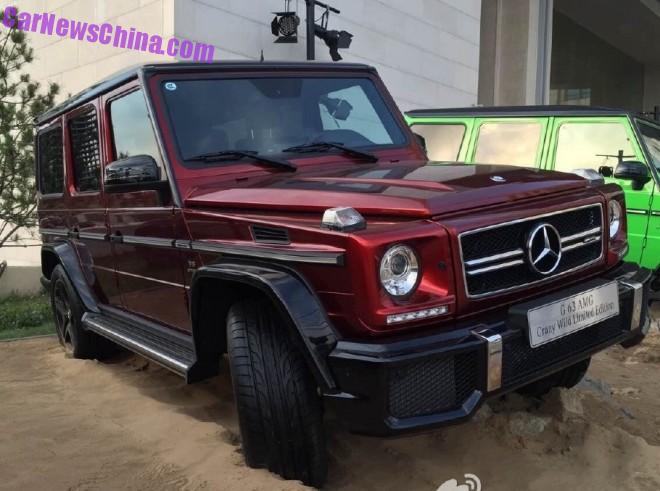 Red.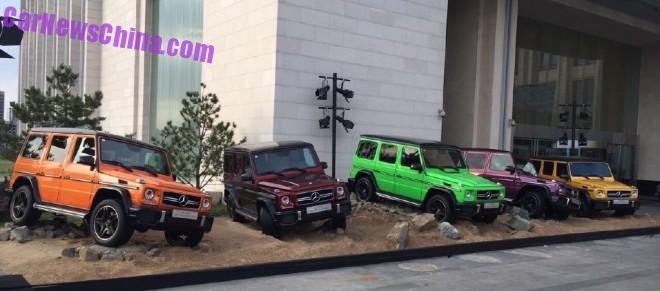 Them all. Crazy stuff.