The naughty boy and girls of Geely Automobile are teasing us with three vague photos of the new Geely NL-3 compact SUV for China. The NL-3 features the new corporate grille with what was new Emgrand logo but what is now the new Geely logo for the Emgrand range of vehicles. The license plate is blacked out because Geely likely hasn't decided on the final name of the vehicle yet, they always decide such very late, and then keep changing it.
Fortunately, we do already know what the NL-3 looks like. Large headlights, a shiny grille, a shiny hooked bar in the bumper, and a skid pad under the bumper. A nice and modern design, although not one overly exciting.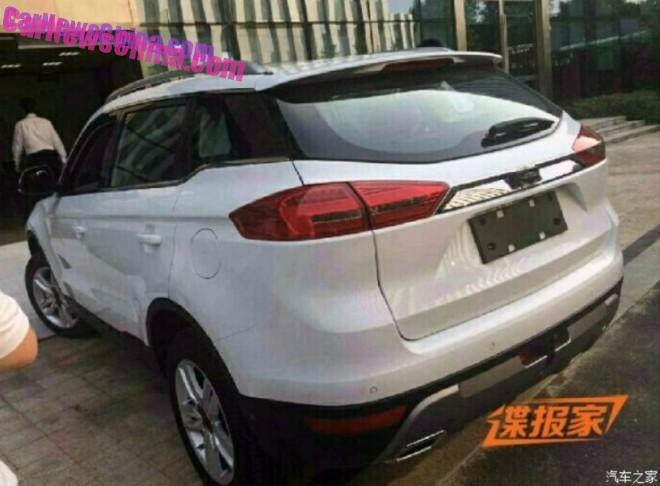 The Geely NL-3 will be launched on the Chinese car market in late Q4, positioned below the Geely Emgrand GX9 Pride SUV. There will be three engines available: a 1.8, a 1.8 turbo, and the aging 2.4 that somehow keeps popping up in every new Geely again.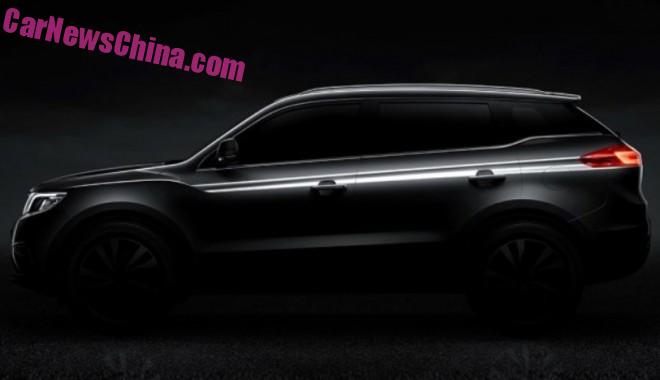 Sleek side profile with a knack just after the C-pillar. Roof lines slopes down quite a lot. Tiny spoiler above the window.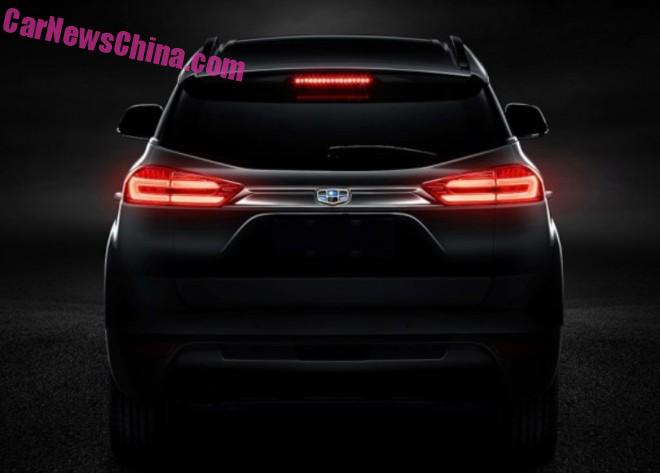 Teaser pic doesn't show the fancy exhaust pipe tips, but taillights are a fine show too. Roof rails don't appear very usable here, but they do look usable on the real-life pics above. What now, is Geely cooking up there..?