This is the all-new 2016 Kia Sportage SUV, showing off a massive front end with a huge grille and daring fog lights. The 2016 Kia Sportage will officially debut on the Frankfurt Motor Show in September, and Kia released the first official photos last week.
The Kia Sportage will be manufactured in South Korea and in China by the Dongfeng-Yueda-Kia joint venture. There will be three petrol engines available: 1.2 turbo, 1.6, and a 1.6 turbo, sending power to all four wheels. No news yet on the diesels for the Old Continent.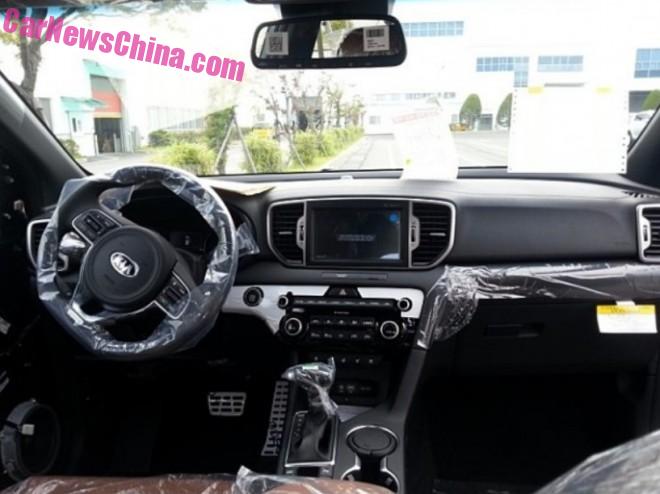 Trendy interior with a tad too much black. Perforated pedals for that racy weight-saving SUV feeling. Large 8-inch screen for the infotainment system. Flat-bottomed steering wheel for that racy…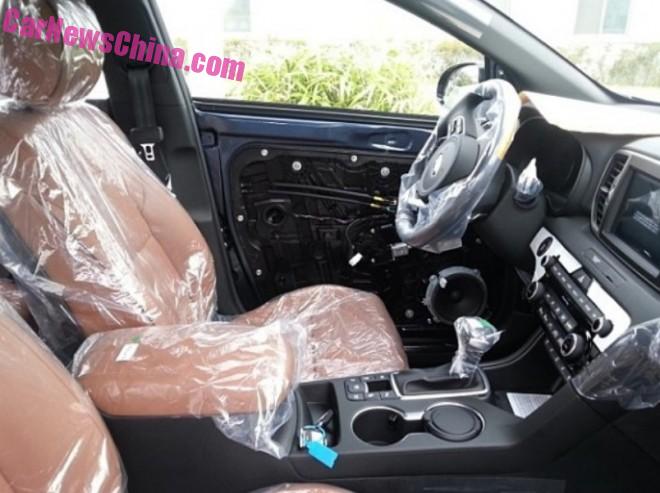 Beige-orange leather is a hot trend in China. Door trim missing on this car. Lot of buttons on that center console, including a stop-start button on the left. Automatic gearbox and electronic parking brake.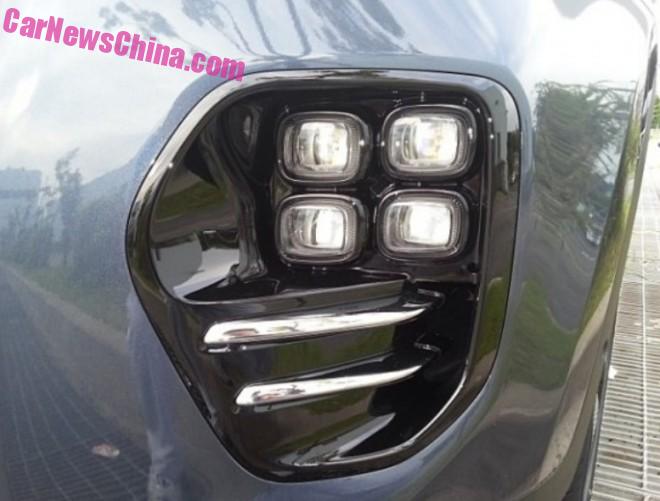 Those fog lights, all four of them, plus two more.