A brand new Ferrari LaFerrari supercar, Spotted in China in the great city of Hangzhou in Zhejiang Province, where we met a McLaren P1 only yesterday. The LeFerrari is apparently one of the very last examples that rolled off the line in Italy, making it worth much more money already.
The Ferrari is painted in red, with a black roof and black mirrors. Five spoke alloys in shiny black with dark gray brakes and red brake calipers. Interior is all carbon with red leather seats.
This particular car is the seventh LeFerrari in China we know about, after one crashed in Shanghai, one red in Guangzhou, one in Chengdu, a double in Shanghai, one in Beijing, and a first in Shenzhen. When still available, the LaFerrari went for an astonishing 22.5 million yuan or 3.67 million USD.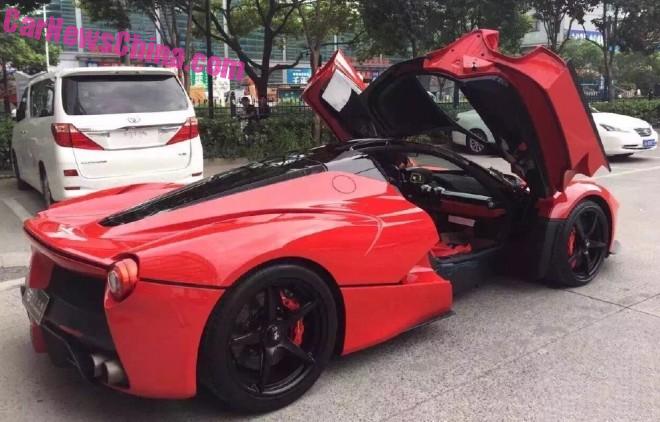 The LaFerrari is powered by a hybrid powertrain consisting of a screaming 6.3 liter V12 connected to a F1-style KERS system. Total output is 950hp and 900nm. Top speed is 350km/h and 0-100 is gone in 2.7 seconds. She looks just like a giant angry bug with the doors open!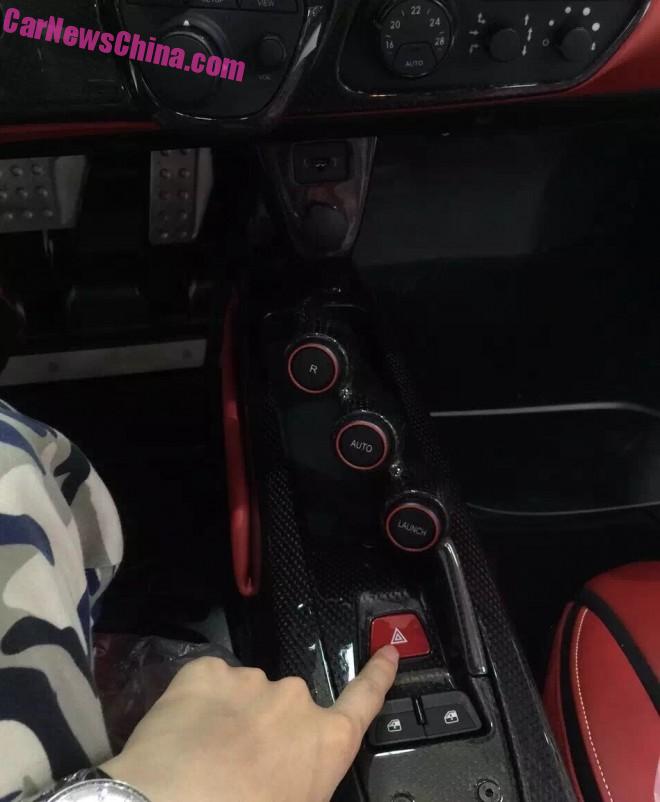 Carbon fiber everything and red leather with black stripes and white stitching. Hit the alarm button!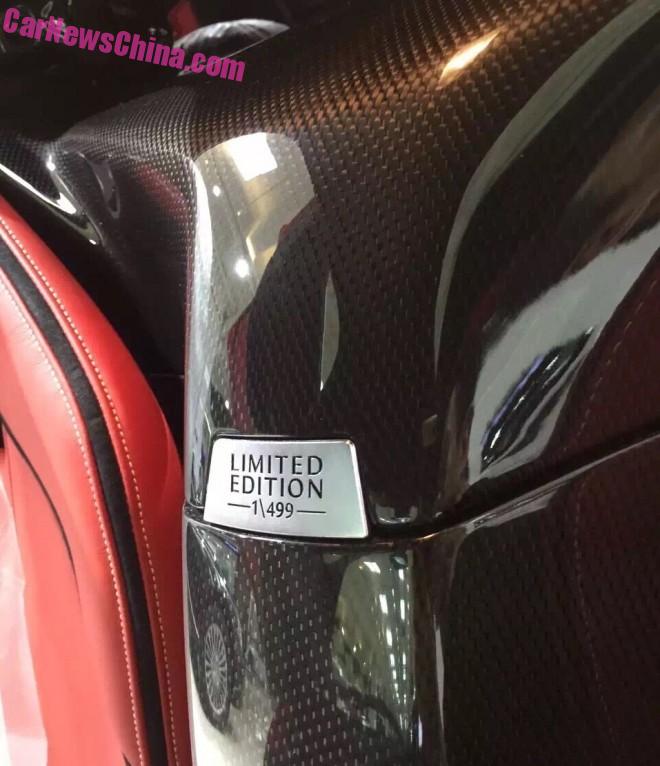 All LaFerrari's are marked 1499, confusing and pissing off fanatic spotters like us.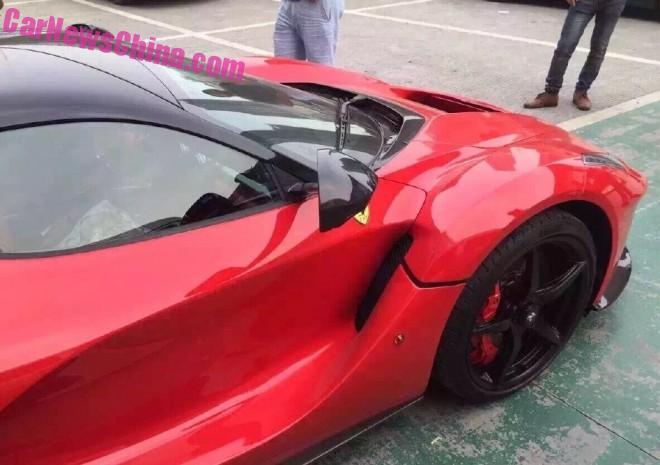 Ready to race the Hangzhou roads.