A super speedy McLaren P1 supercar, Spotted in China in the great city of Hangzhou in Zhejiang Province. The British monster is painted in a pretty black purple color scheme, and further sexed up with slick-like tires with matte black ten-spoke alloys and red brake calipers.
The Mac was seen in front of a supercar shop in town, and inside they had the ultra rare Bugatti Veyron L'Or Style Vitesse, a brilliant beast of a Bug' that normally resides in nearby Shanghai.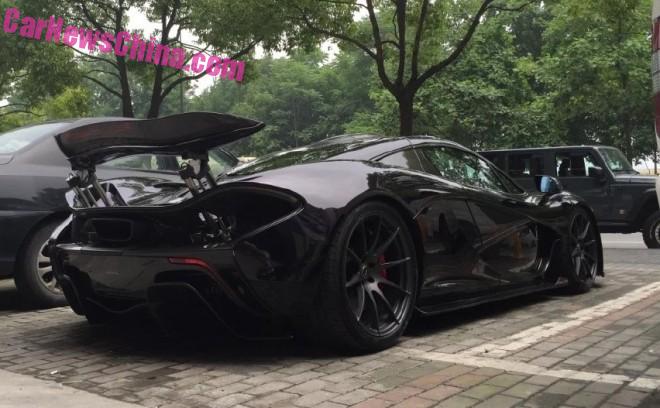 Back in May we met this very car in a dark underground parking, part of a small but fat growing collection: black in Hangzhou, white in Guangzhou, white in Shanghai, black & yellow in Guangzhou, yellow in Guangzhou, purple in Guangzhou, one completely mad in Guangzhou, and one lime green in Shanghai.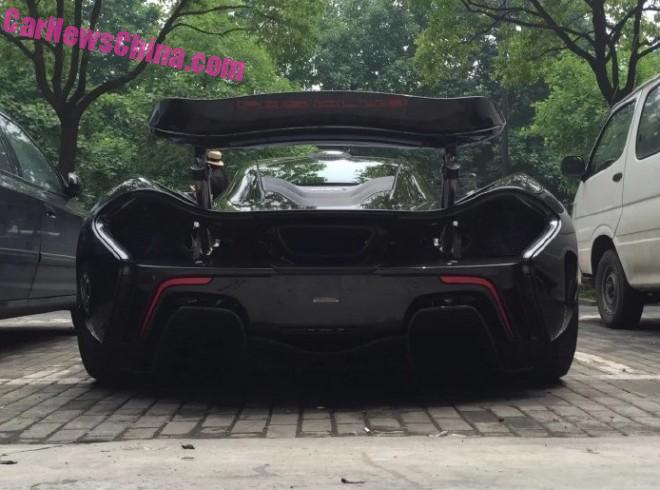 She has a tattoo under her wing, reading in red: POS CLUB.
When new, the McLaren P1 went for 12.6 million yuan or 2.02 million USD. Lotta money but lotta speed: The P1 powered by a hybrid drivetrain based around a 3.8-litre twin-turbocharged V8 petrol engine with 727hp and 719nm, mated to an electric motor which adds another 176hp and 260nm for a grand total of 903hp and 978nm. Top speed is 349km/h and 0-100 is gone in 2.8 seconds.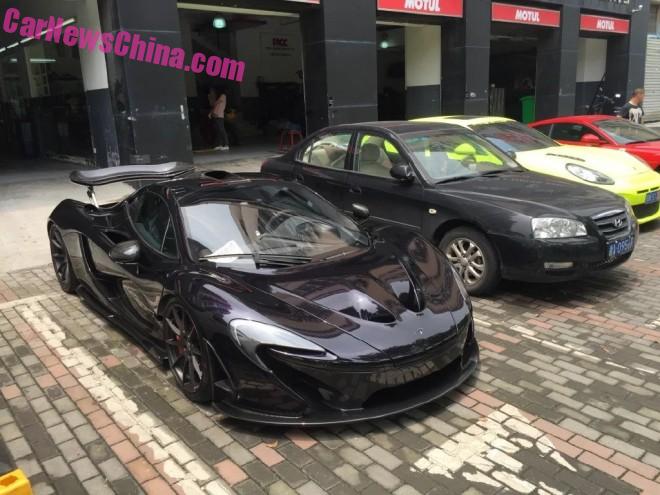 With a black Hyundai Sonata.