A fiery red Ferrari LaFerrari supercar, Spotted in China on the Goldenport race track (wiki) in the great city of Chengdu in Sichuan Province by TFCSC. The vehicle was parked in the pit lane but sadly didn't see go racing, leaving that to the usual bunch of tuned up Sciroccos and such.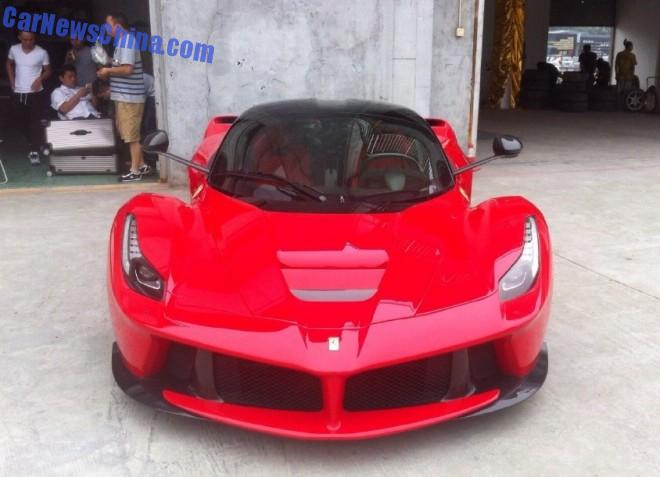 This is the fourth LaFerrari in China we know about, after a double in Shanghai, one in Beijing, and a first in Shenzhen.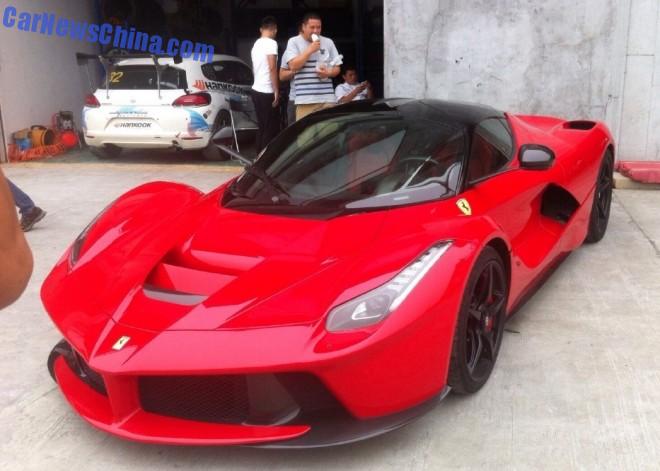 The LaFerrari debuted in China on the 2013 Shanghai Auto Show, but it never was officially launched on the Chinese car market. Ferrari says all cars have been sold out so maybe they were sold back-market in China, in some misty tax avoiding way. We do however have a semi-official price now: 22.5 million yuan or 3.67 million USD. A lot of money indeed but by no way the most expensive supercar in China, the Koenigsegg Agera R for example goes for 26 million, and the special-edition Veyrons can do 45.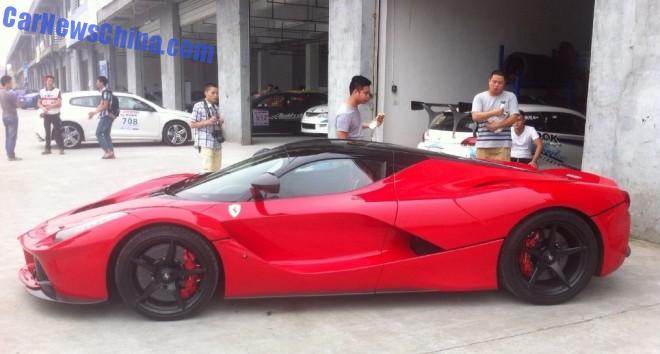 Note Sciroccos all over the place. The Ferrari would kill 'em all in a second! The LaFerrari is powered by a hybrid power train consisting of a screaming 6.3 liter V12 connected to a F1-style KERS system. Total output is 950hp and 900nm. Top speed is 350km/h and 0-100 is gone in 2.7 seconds.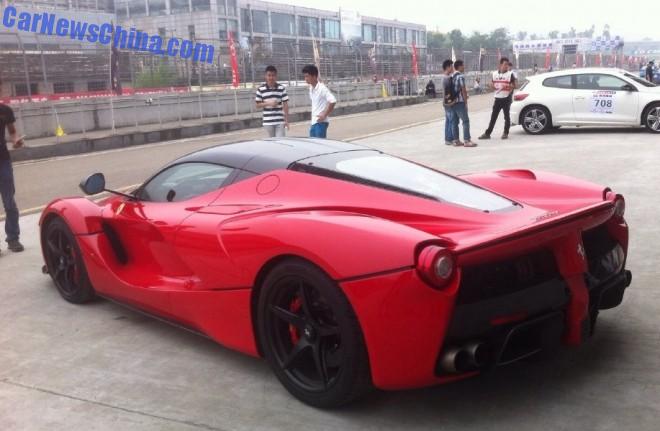 Five spoke matte black alloys and red brakes.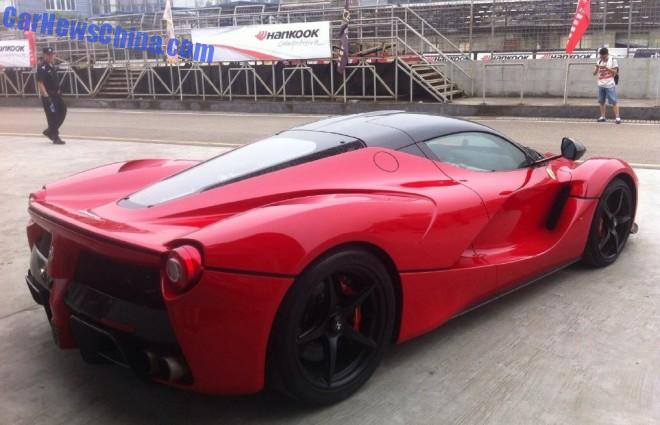 She is, speed.