A fantastic Ferrari LaFerrari supercar, Spotted in China in central Beijing by Reader Erik D., thank you for the pictures! This great red example of the fastest Ferrari of all times is the first we see in the Capital. Earlier on we met one in Shenzhen and we know for a fact there are two in Shanghai (more on those later…), so that makes a quartet.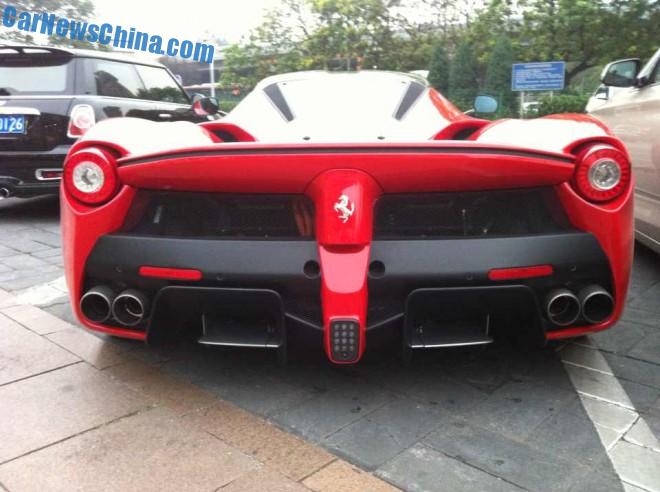 See how incredible low the LaFerrari is, compared with Mini and BMW 5 GT. It isn't very big in anyway, the LaFerrari is smaller than the Enzo, and a lot smaller than the Aventador.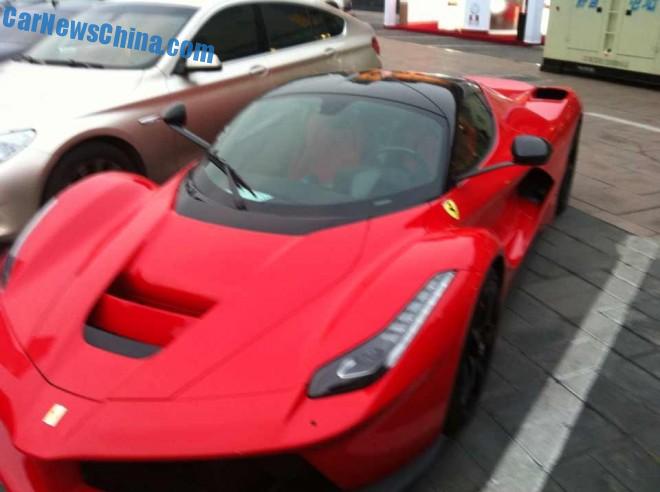 Mirrors are a work of art, sitting high and faraway on impossible thin stalks.
The LaFerrari debuted in China on the 2013 Shanghai Auto Show, but it is still not  officially launched on the Chinese car market. Ferrari says all cars have been sold out, so maybe they were sold off-market in China, in some misty tax avoiding way. At its debut in Shanghai rumors said price would be at least 10 million yuan or 1.6 million USD. This thus has never been confirmed, and there is simply no price without an official launch.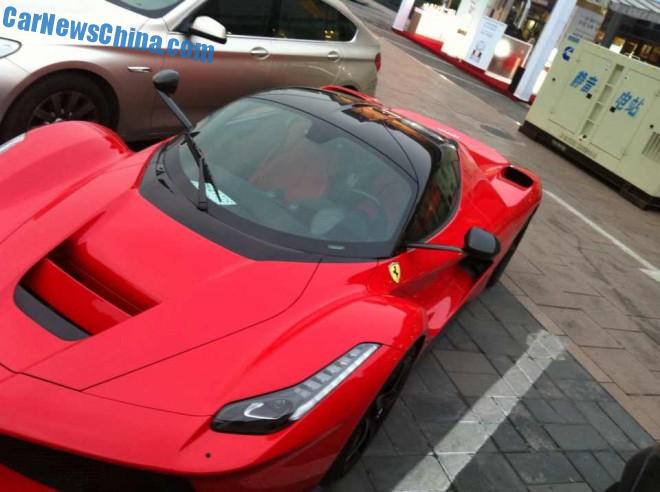 No matter all that, the LaFerrari is probably worth a billion. Fast like hell and exclusive like shark fin. This, is the best toy money can buy. The LaFerrari is powered by a hybrid power train consisting of a screaming 6.3 liter V12 connected to a F1-style KERS system. Total output is 950hp and 900nm. Top speed is 350km/h and 0-100 is gone in 2.7 seconds.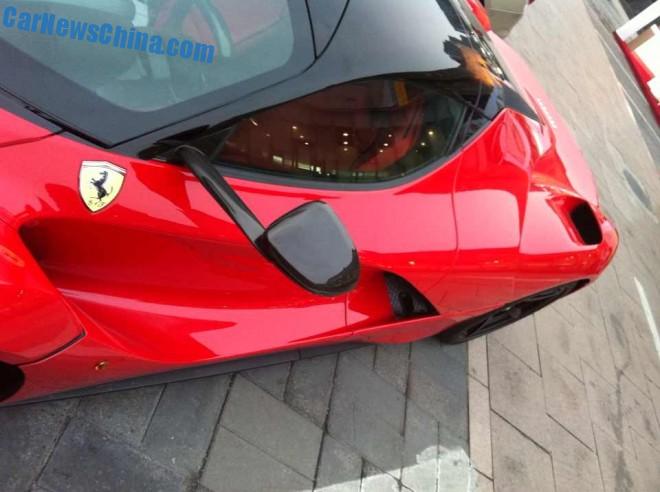 Stalks are shaped with the the wind.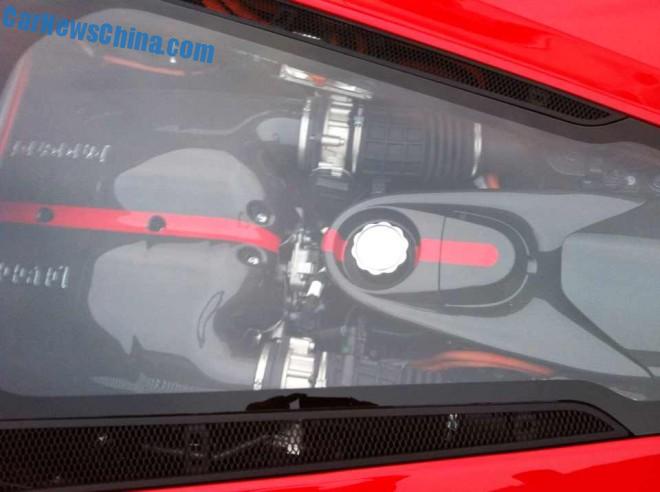 The V12 engine.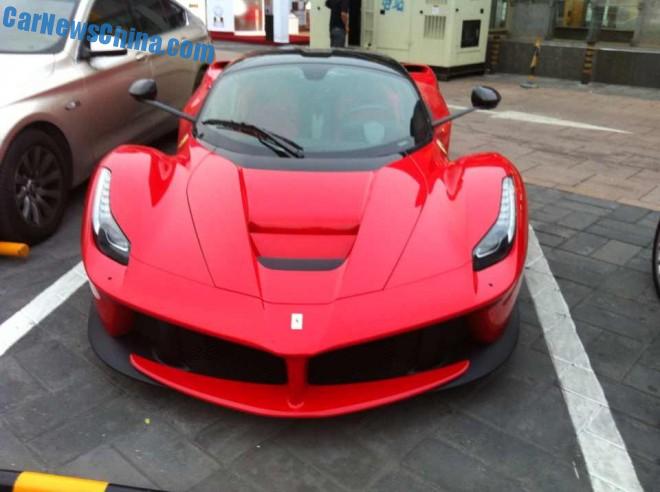 Like a giant insect ready for a kill.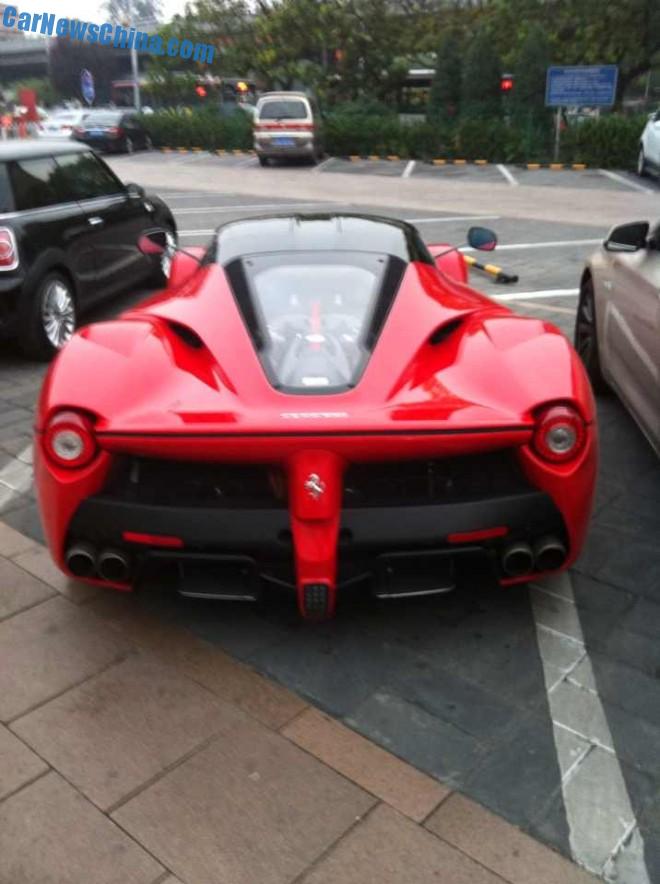 Third Ring Road in the background. LeFerrari has to wait until about 02:00 at night before the traffic jams are completely gone and all those 950 horses can be used, hitting the asphalt!