We have received a flock of new photos of the Ferrari LaFerrari crash last week in Shanghai, China. The cause of the accident has been determined as 'aquaplaning', the car becoming a speedboat on a very wet road. The driver, since identified as the 27 year old Qin Fen, can be seen on the first photo talking to a policeman, wearing a black sweater with the hood up .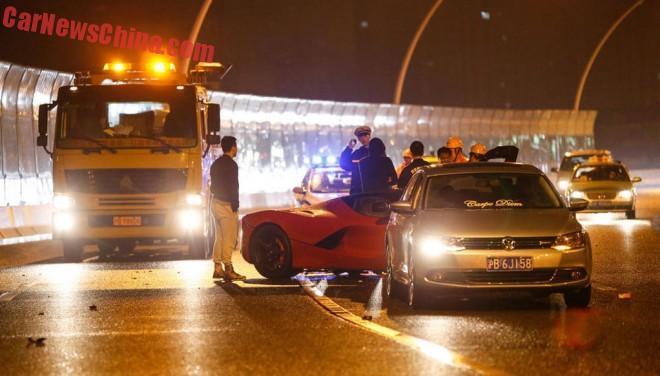 The man in the hippy-hip yellow bag pants is a friend who came to help, driving a Volkswagen, which he parked right in front of the Ferrari. The Volkswagen has a sticker on the window saying 'Carpe Diem', or 'seize the day'. Let's hope that is not some sort of invitation to the heavens to crash more supercars.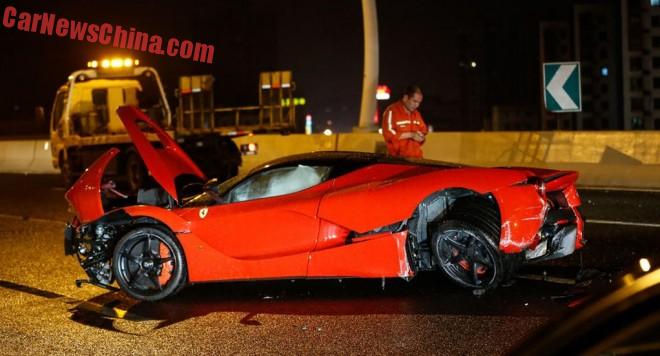 Qin Fen (pic)(weibo), who goes by the nickname of 'King', is the owner of the very lucrative eSports outfit 'Team King', its top-five players earned more than a million US dollar in 2014, each, by playing games like League of Legends and Dota 2.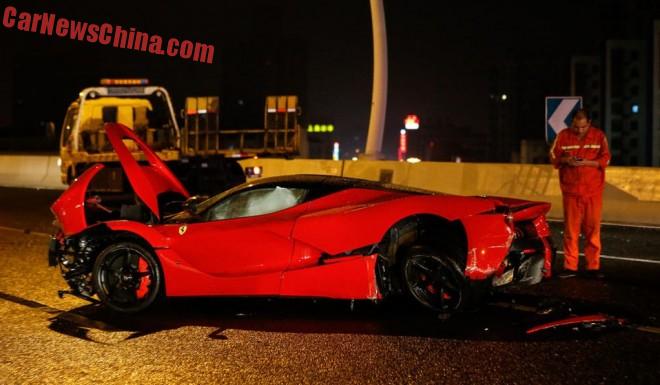 Qin is also the chairman of the Shanghai-based Fen Rong Investment Company, although it is unclear what the company does exactly. Qin dates the famous model/actress/singer Jia Qing, and owns an impressive collection of ten supercars including a Koenigsegg Agera R, a McLaren P1, a Mercedes-Benz G65 AMG, and a Lamborghini Gallardo.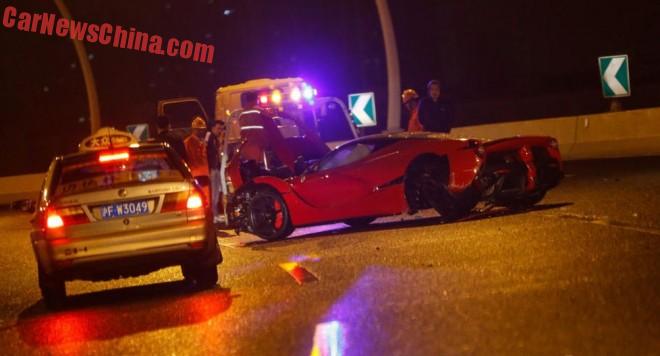 This particular car featured in our April story on a secret supercar garage in Shanghai. It is the seventh LeFerrari in China we know about, after a red one in Guangzhou, one in Chengdu, a double in Shanghai, one in Beijing, and a first in Shenzhen. It is the first LaFerrari to crash in China, but not the last, we bet.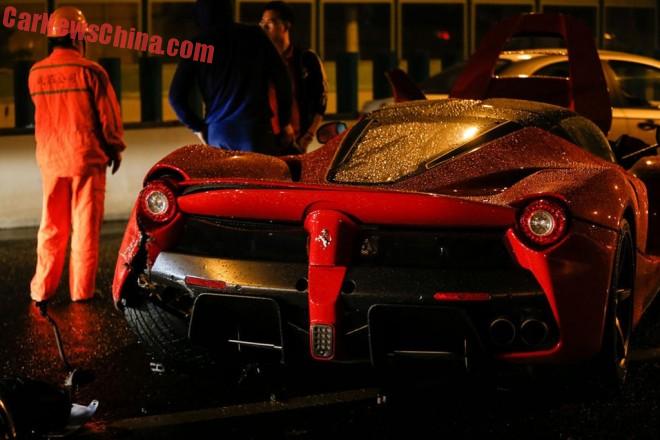 It now seems the left exhaust pipes are gone, either crushed by the suspension or broken off.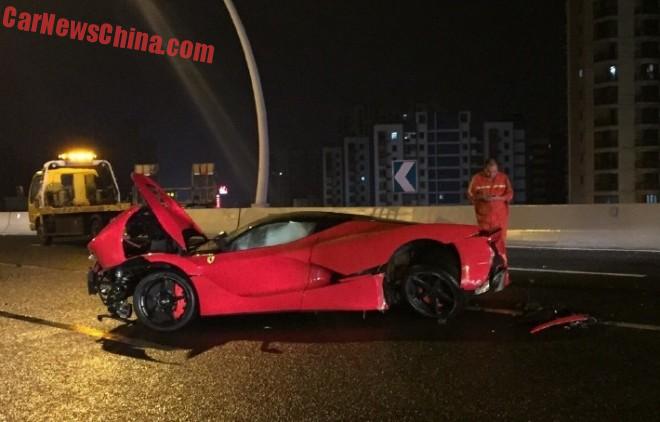 The LeFerrari is expensive in China, when new te speedy Italian went for an astonishing 22.5 million yuan or 3.67 million USD. Lotta money but lotta horses: the LaFerrari is powered by a hybrid power train consisting of a screaming 6.3 liter V12 connected to a F1-style KERS system. Total output is 950hp and 900nm. Top speed is 350km/h and 0-100 is gone in 2.7 seconds.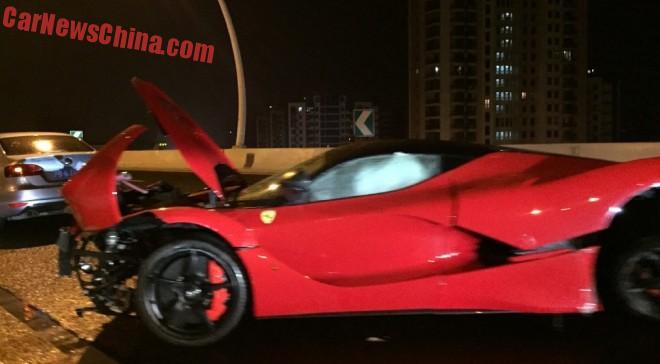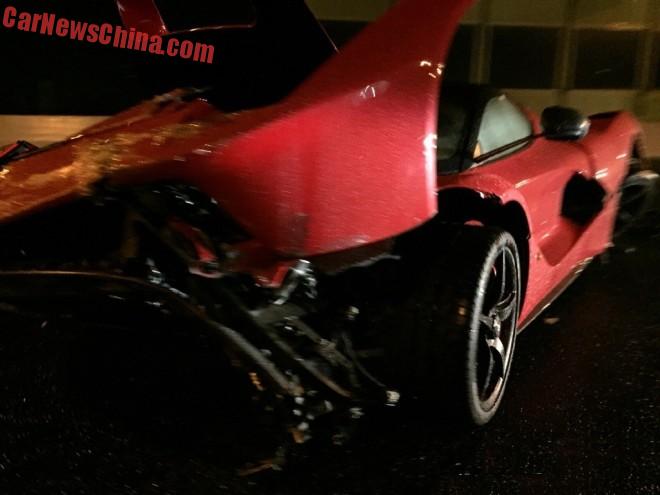 Heavy damage at the front and the front suspension.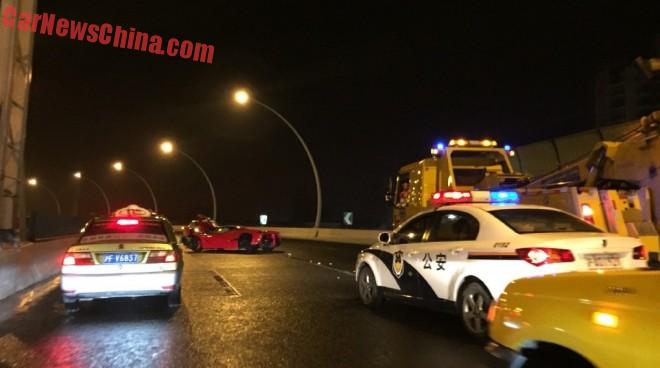 Police and emergency vehicles staying at a safe distance of the wreck, apparently afraid the poor Ferrari will explode.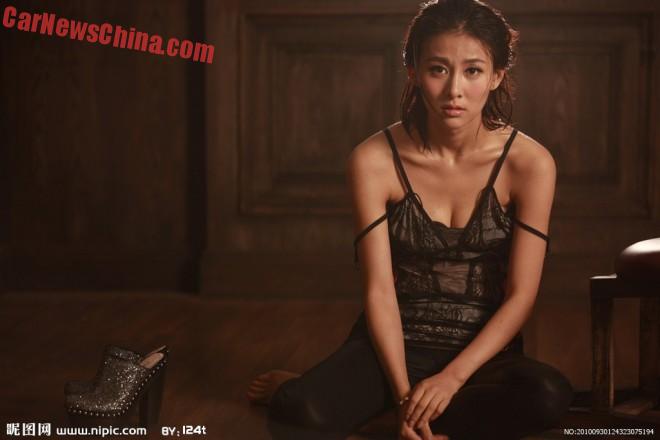 Talking about explosions! This is Jia Qing, clearly waiting for one.