Geely has released official photos of the new Emgrand NL-3 SUV, showing for the first time the super trendy taillights and the busy lower bumper section. The NL-3 will be called Geely Emgrand Boyue when it hits the market in early 2016. Debut is expected for the Guangzhou Auto Show in November.
That is a proper panoramic sunroof.
Size: 4505/1804/1700, wheelbase is 2660.
The Emgrand Boyue will be available with three engines: a 1.8, a 1.8 turbo, and the aging 2.4 that somehow keeps popping up in every new Geely again. Exact specifications are yet unknown. Geely is also a bit secretive about the front of the vehicle. Happily, we have a new spy shot: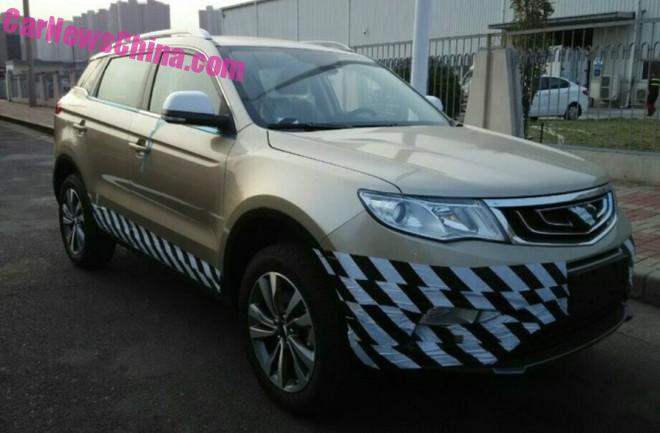 Looking very nice in gold. Bumper still camoo'd, bur we are very sure we will see the whole car completely naked long before the Guangzhou show.
Wheels are a tad or two too small. Usable roof rails approved. Grille in the new Geely style. Freakin' dangerous lip on lower front bumper. It doesn't seem to be a pre-production thing, we have seen it on other spy shots too. Will slice legs in two.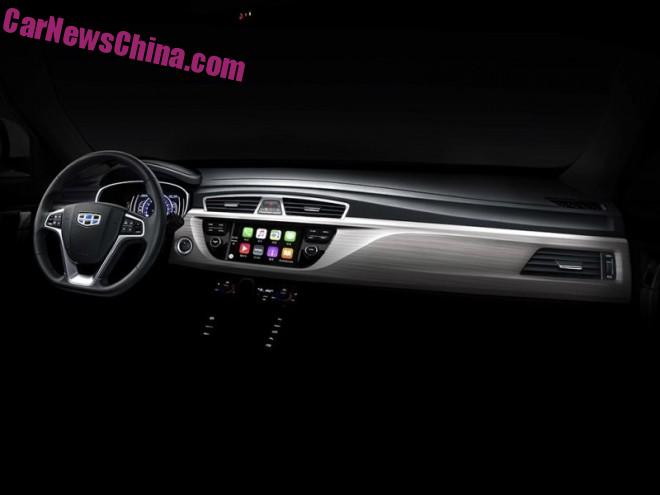 A very clean dash with a sporty flat bottomed wheel and a infotainment system with Apple CarPlay.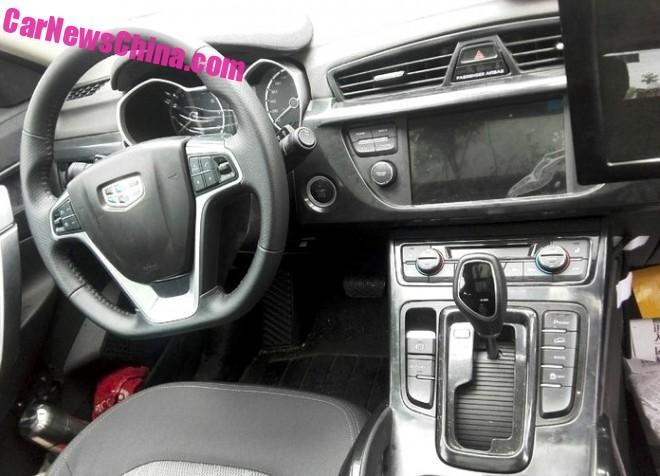 Slightly less clean in the real world. Screen not that big. Lots of buttons.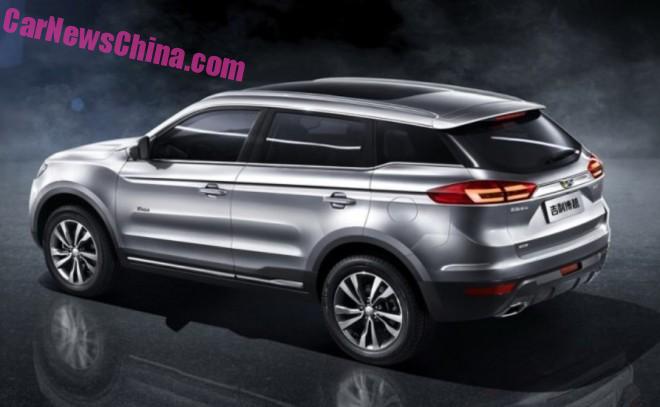 Definitely the best looking Geely SUV so far, but the wheels seem bigger here than on the spy shot.