The China-made Suzuki Vitara will be launched on the Chinese car market on November 30. Price will start at 99.800 yuan and end at 159.800 yuan. The Vitara debuted in September on the Chengdu Auto Show, it is manufactured by the long-running Changan-Suzuki joint venture.
It is the first time that the Vitara is made locally in China. Chinese name is Weitela (维特拉). The Vitara will be available with two four-cylinder petrol engines: a 122hp 1.6 and a new 140hp 'T Booster Jet' 1.4 turbo with 140hp.
The 1.6 is mated to a five-speed manual sending power to the front wheels. The 1.4 turbo is mated to a six-speed manual or a six-speed automatic, sending power to all four wheels via the 'All Grip' all-wheel drive system.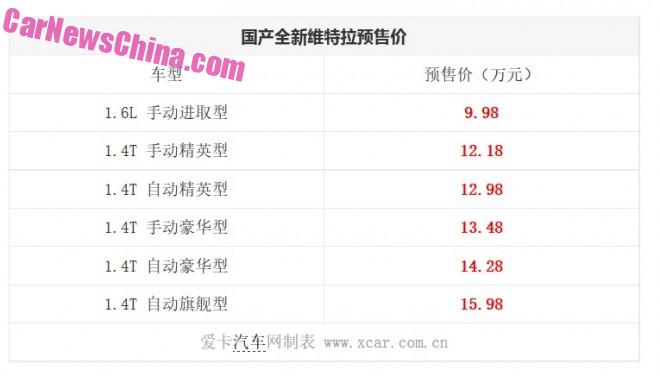 The 1.6 appears to be no more that a super cheap entry-level model. There is only one version of the 1.6, compared to five of the 1.4 turbo. There isn't any connection price wise either. The 1.6 stays just under the 100.000 whereas the cheapest 1.4 turbo starts at 121.800.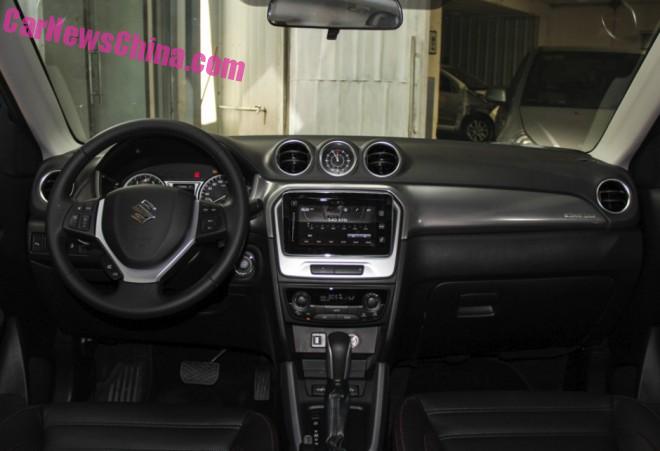 A rather dark interior with some alu bits. Dark dash, dark wheel, dark console, dark seats, and even the floor is dark. The round air vents however are almost cool, and thus a drop of water in the desert.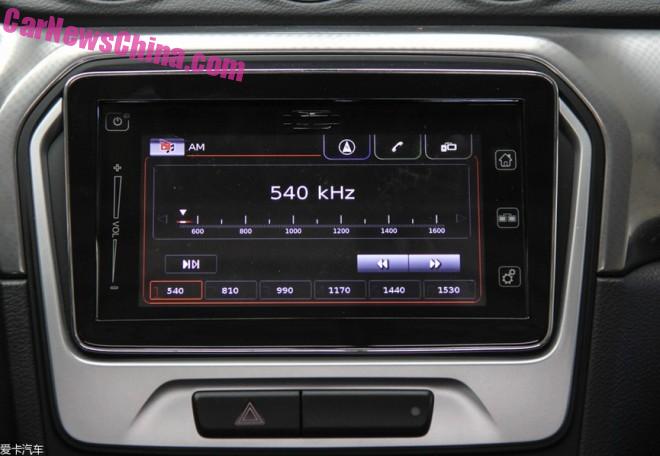 The infotainment system comes with sat-nav, a radio, an MP3 player, an MP4 player, telephone, and USB connectivity.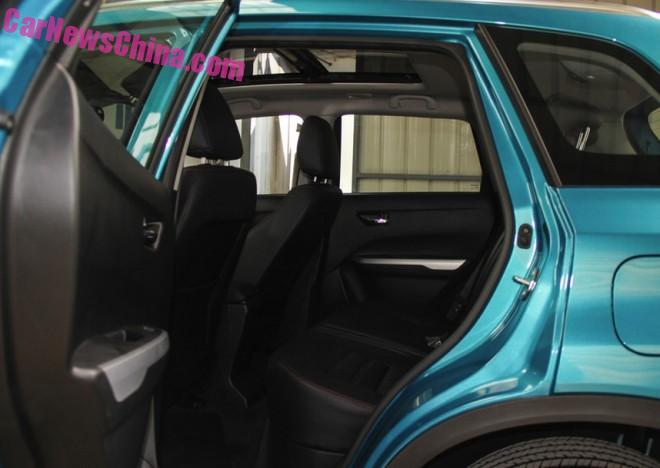 Red stitching on seats for a little bit of hip. Bench seems big enough for three.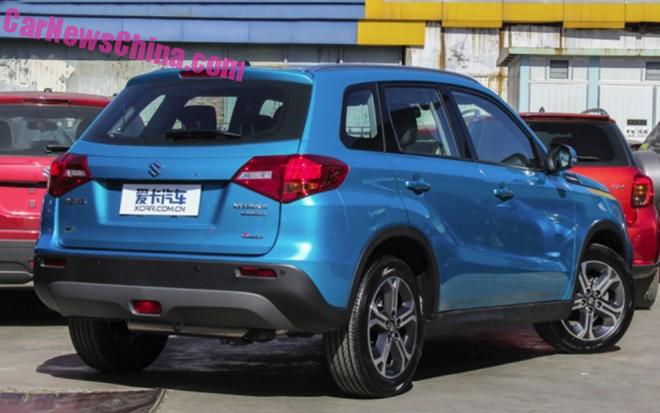 Exhaust pipe hidden, but parts of the suspension are too visible.