Here we have the new Changan CS15, seen on the parking lot of the exhibition hall of the Guangzhou Auto Show where it will debut on Friday. But we won't need to wait that long!, because she is here, wearing orange.
The CS15 will launch on the Chinese car market in the first quarter of 2016. It will be positioned below the Changan CS35 SUV. Design is hip and 2015, with wide wheel arches and crossover-ish black plastic. Wheels are fare to tiny, but they come with red brakes. Roof rack is huge and entirely useful.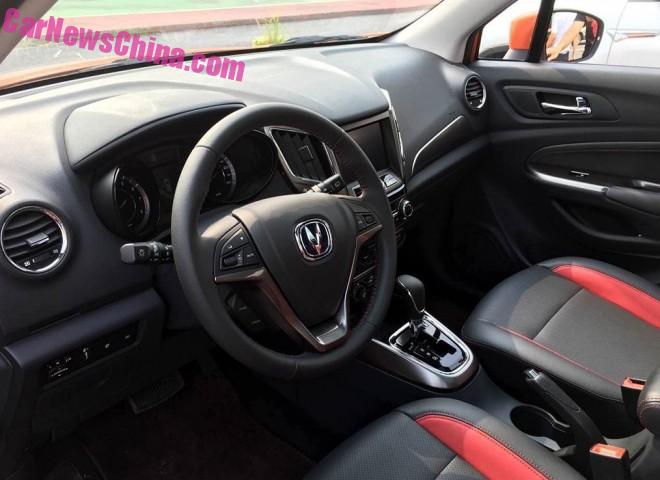 Very black, but not of the cheap kind. Materials and fit & finish seem very fine. Red on the seats is for sporty. Alu bits are for hip. The CS15 will be powered by a new 1.5 liter four with about 120hp, mated to a six-speed manual or a six-speed automatic. Price will range from 60.000 to 70.000 yuan.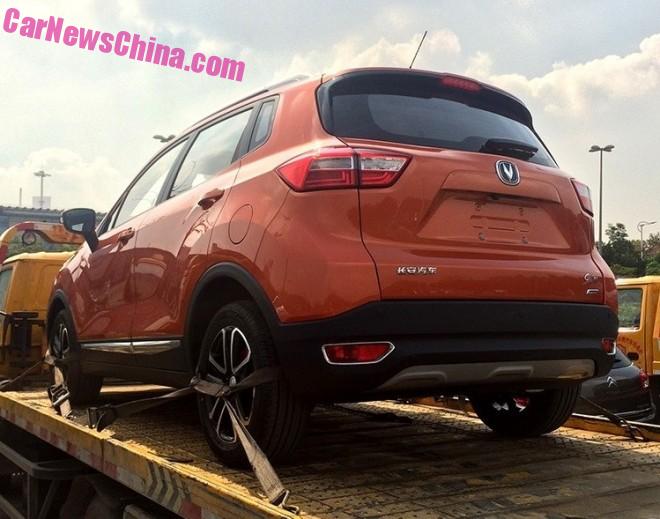 Taillights are fashionably small. Chrome strips around the fog lights. Skid pad annex diffuser under the bumper. Exhaust pipe is invisible.