The great mega city of Chongqing in central China is building colored roads, they will open for traffic next year. The roads are painted in red, black, and green. Total investment for this road-building novelty is 1.2 billion yuan or 190 million USD.
The colored roads are part of a particularly difficult-to-navigate overpass in the city's Nan'an District. Chongqing is almost entirely built up an on mountains, so building roads is a challenge in any way. The city says it has colored to roads for various reasons: it looks good and will thus attract attention to the city, the paint is 'wear-resistant', meaning less maintenance costs, the surface is anti-slip, which is very useful in rainy Chongqing, and the colors will reduce drivers' distraction because they will be looking at the road, instead of at something else.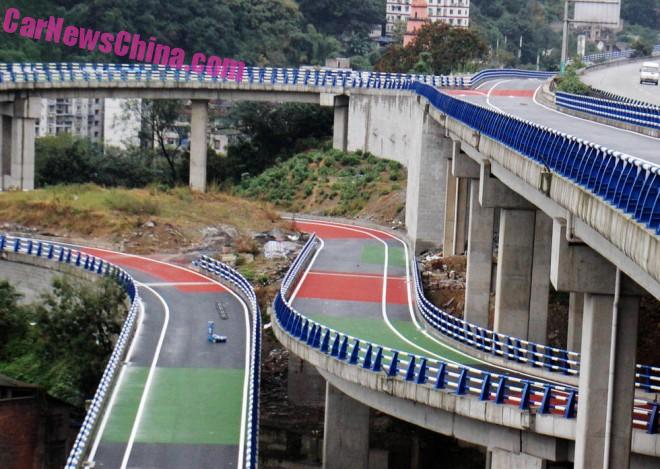 It surely looks great, but why not add a few other colors, like pink and light blue..?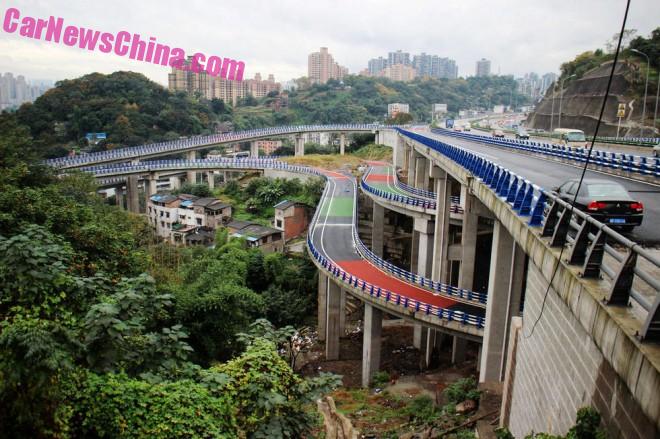 The overpass passes straight trough a few small mountain villages on the outskirts of the city.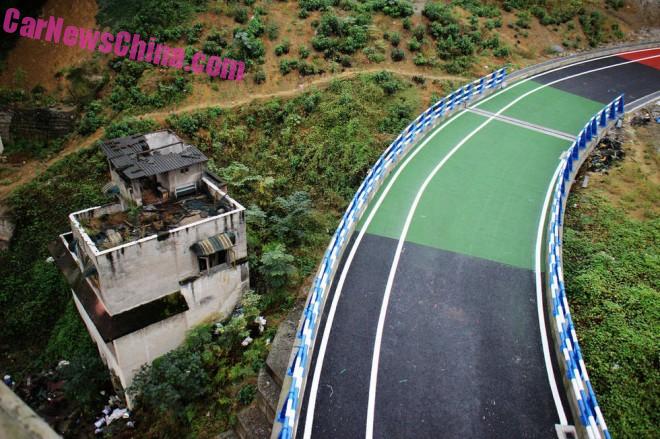 Houses are standing wildly all over the mountains.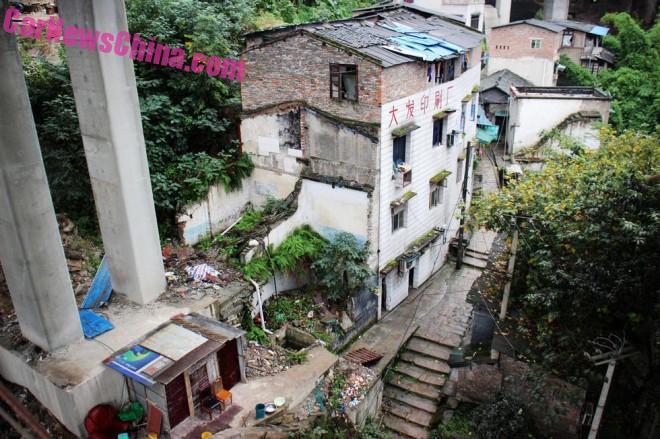 Another report on the colored roads tells the dramatic story of a family living in one of the mountain houses. Like all houses in the area, their has no toilet, so residents have to get out and walk to a public toilet. Until the new road came the nearest public toilet was only 50 meters away, but that toilet was bulldozered down to make space for the concrete pillars supporting the road. The nearest toilet now is hefty 200 meters away. And that indeed, is a bitch.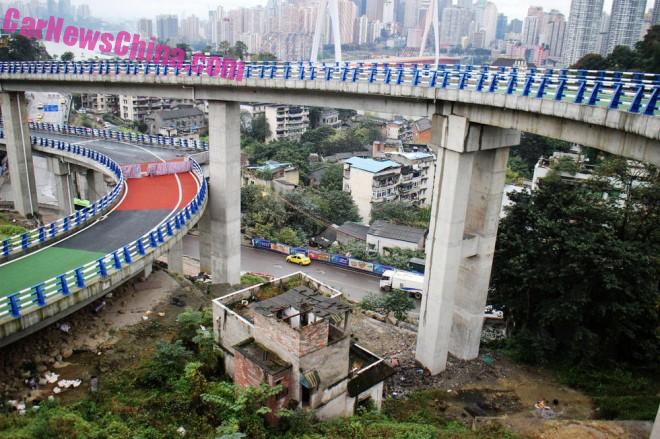 But it looks nice.