Bridges can be Bitches for any vehicle that is a tad too tall. However, ambulance drivers are supposed to know where they can go and which bridge is a no. Are they not..? Not in the great city of Chengdu in Sichuan Province in China, where an ambulance got stuck solid under a bridge on the side road of a local highway.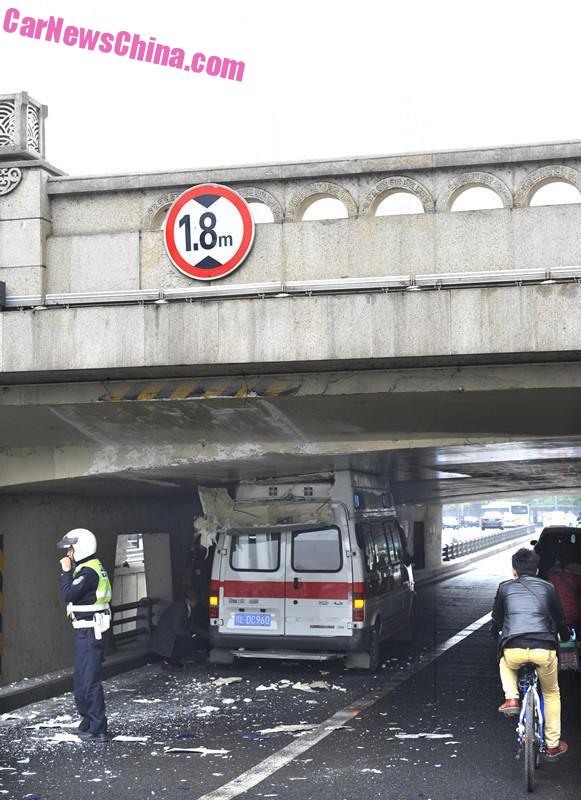 The sign clearly says 1.8 meter. The ambulance appears to be at least two meters high. Happily, there wasn't any almost-dying patient inside, or any patient for that matter. The driver, smart as he was, first tried to deflate the tires to get out. Naturally, that didn't work. He was then pulled out by a small truck.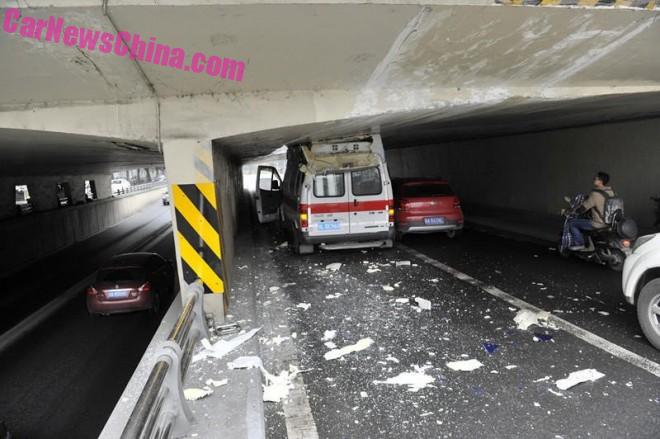 The roof was heavily damaged and a lot of wreckage ended up on the asphalt.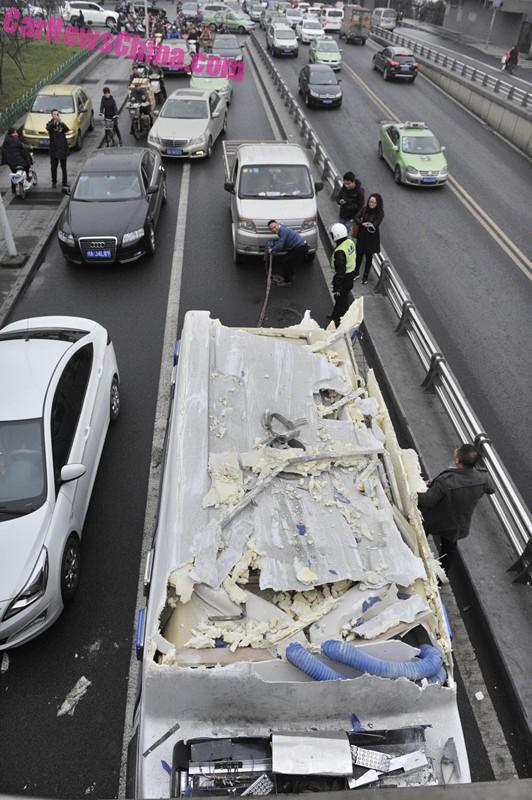 The hero truck seen here in the center. Traffic jam all over the place. The roof houses the aircon and oxygen systems. This ambulance will be off-duty for quite a while, we hope.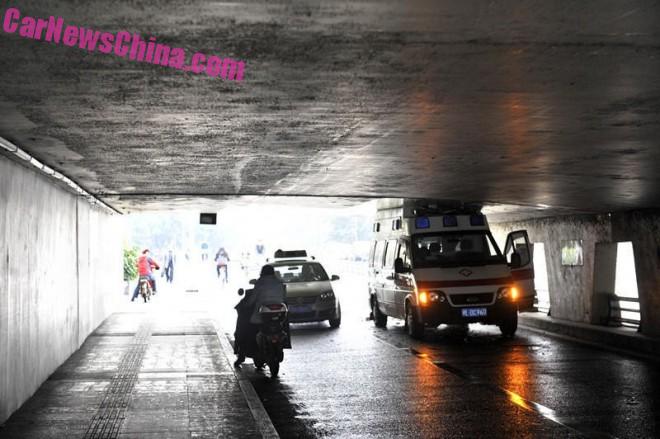 The ambulance is based on the Ford Transit Classic, still in production today at the Jiangling-Ford joint venture.