New Spy Shots of the Lifan X80 SUV, the new big-barge flagship of the Lifan brand. The X80 will finally be launched on the Chinese car market in the first quarter, but the exact date is yet unknown. Price will start around 100.000 yuan and end around 130.000 yuan.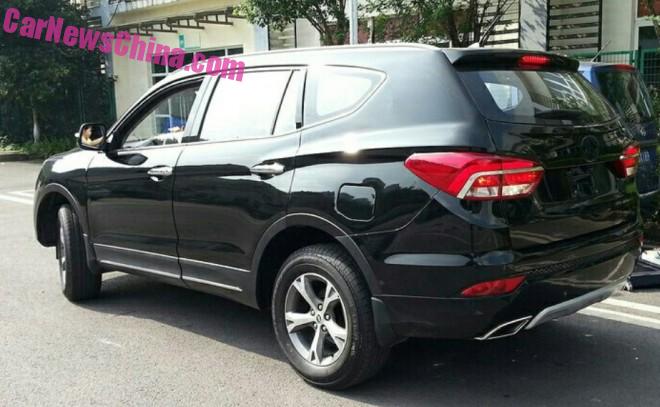 It looks big and it is big: 4870/1932/1746, and wheelbase is 2850. Wheels seem to small and narrow. Rear lights have a chrome strip going straight through them. Rear window is small, the D-pillar is endless, so rear-view visibility will be miserable. Fortunately the mirrors are quite big…
The Lifan X80 will be available with two engines: a Mitsubishi-sourced Sirius 4G64 2.4 liter four-cylinder with about 165hp, and a self-developed 2.0 turbo with about 200hp. Later on a new 1.8 turbo might be added to the line-up.
The 2.4 liter Mitsubishi Sirius engine is still going strong in China, it is manufactured by the, deep breath… 'Shenyang Aerospace Mitsubishi Motors Engine Manufacturing Corporation'. It powers a great many Chinese SUV's, MPV's, pickup trucks, and cheap-ass big sedans such as the Lifan 820.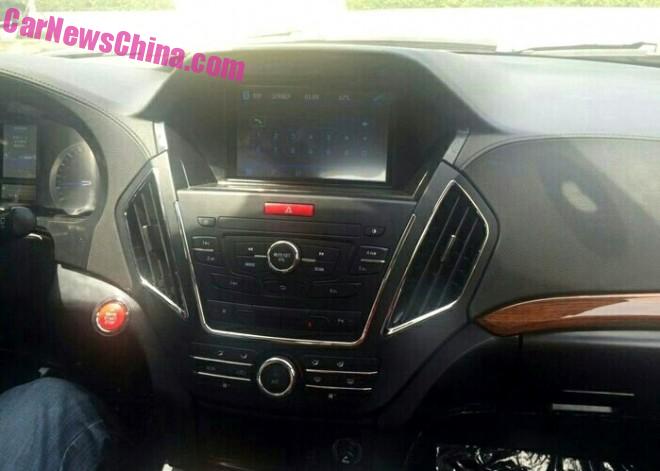 The dash comes with a lot of black and gray, tasty fake wood, a wide alarm button, a small and dark touch screen, a red start button, and an all-digital instrument panel.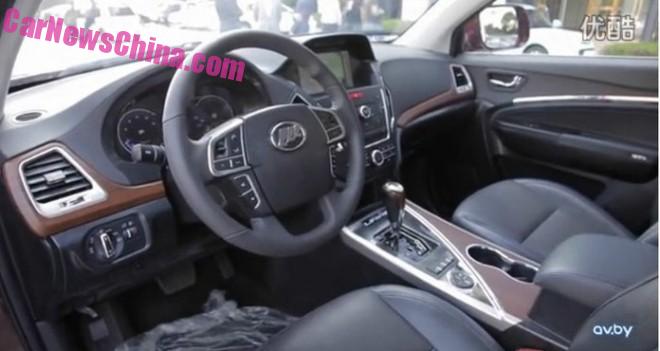 It all loos surprisingly solid for a Lifan. Center tunnel looks rather good, with wood and alu, a kinky gearknob for the automatic box, and two cup holders with a chrome rim around them.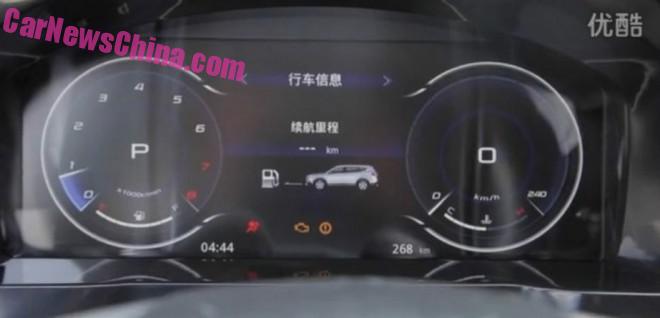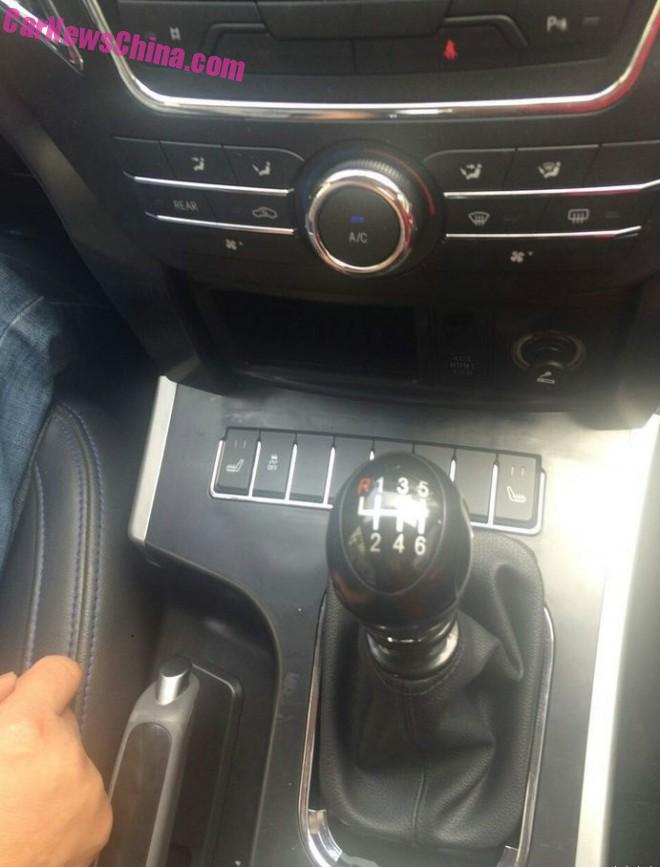 This is the tunnel of the cheapo variant. Six-speed manual gearbox and manual handbrake. No fancy wood. But the center console seems the same.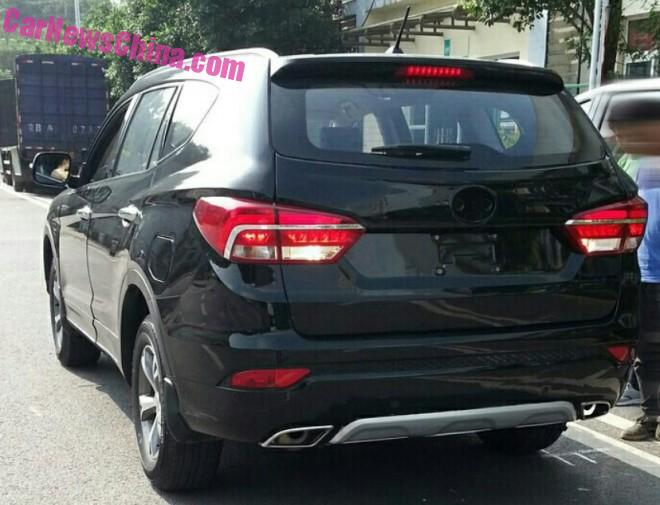 It looks very tall from the rear. Skid pad under the bumper. Two pipes.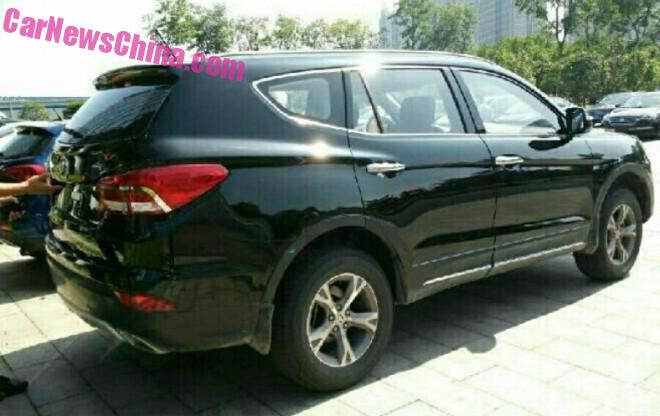 That D-pillar is deadly.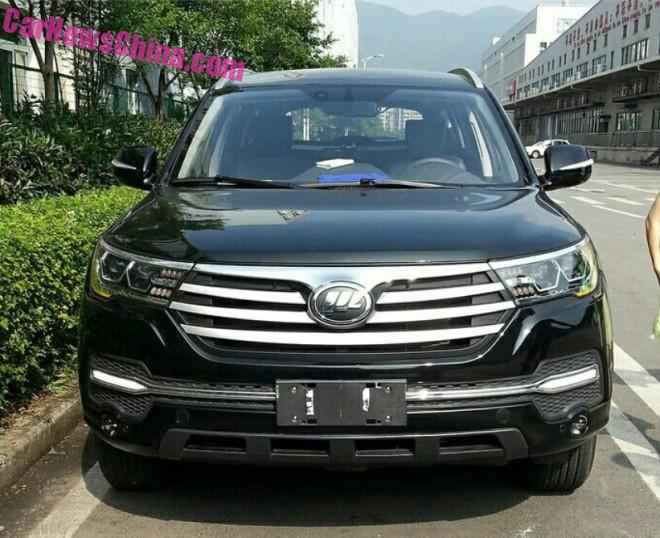 Front is impressive with loads of chrome. Top layer of the grille continues above the headlights. Lifan logo bigger than the one they got on the factory wall, we bet.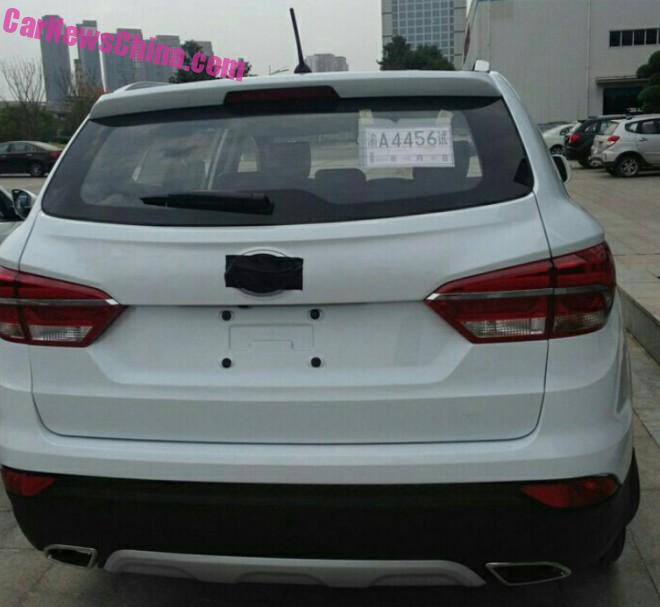 It loos much better in white, less massively big.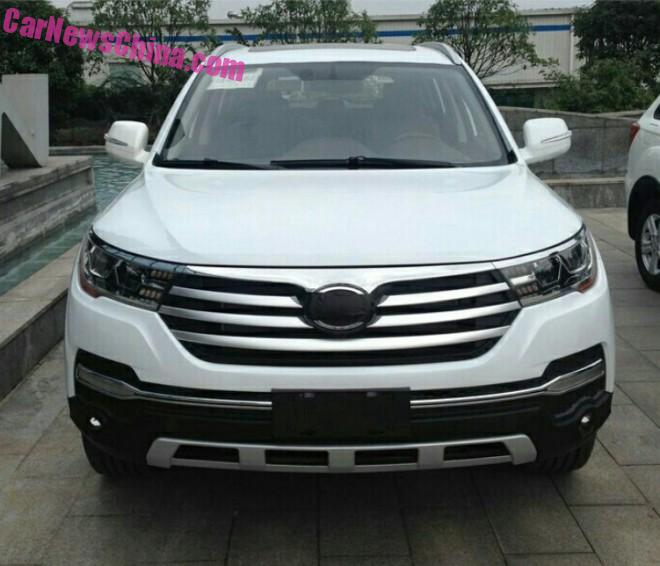 And even the chrome works better in white, and that indeed is a rare thing.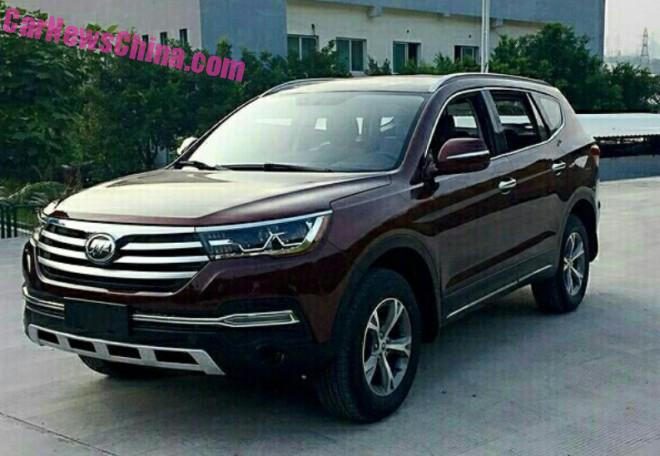 Ending with a purple car.