It is Monday again. Therefore today in China Car Girls a very fine babe with a very fine car, photographed on a parking low in front of a futuristic building under a bright blue sky with white fly clouds. Both the girl and the car look like giants under the heavens. NSFW.
The girl wears black high heeled shoes, black leather shorts, a black leather top, earrings, curls, and nothing else really. The car is a souped up Mercedes-Benz G-Class SUV tractor.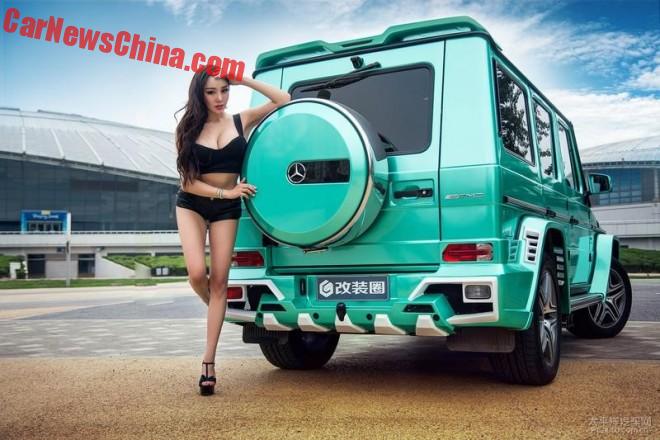 It wears an impressive body kit with a rear diffuser and, oddly, a fake tow hook. The wheel arches have been widened and fitted with air vents but, oddly, the wheels are standard, looking too narrow now. There is a huge wing on the roof the generate more down force, the windows are blacked out for privacy, and the whole ensemble is wrapped in an eye soothing shiny green wrap with some white bits.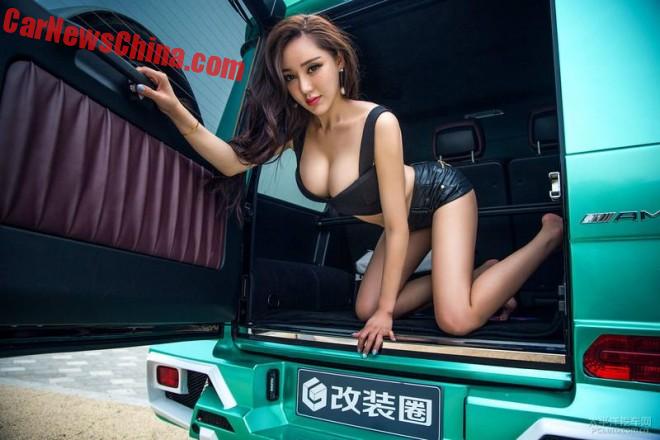 This G-Class has airbags at the back. The interior is prettified with purple velour.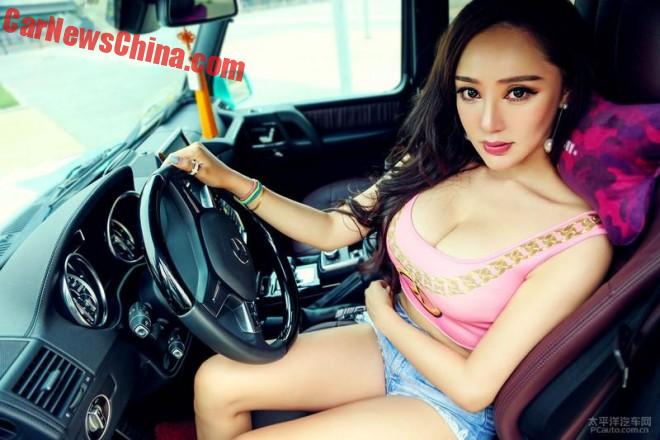 And suddenly out babe has changed into a pink top and blue shorts. She looks miles younger now. Red floor mats and a pink purple neck pillow.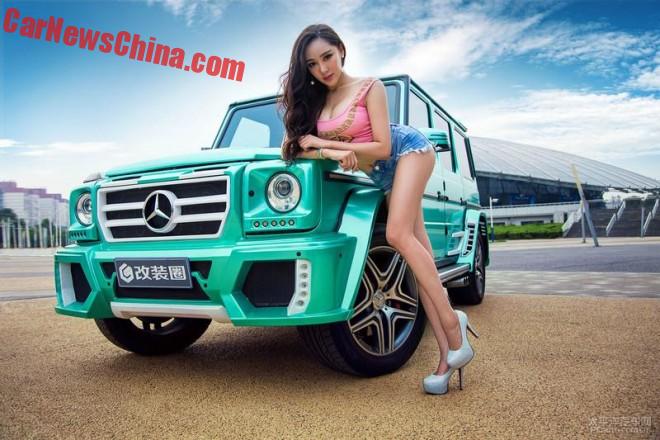 Out of the car again. Guess she couldn't find the key hole. White shoes match very well with white grille, white bumper LED strips, and white skid pad.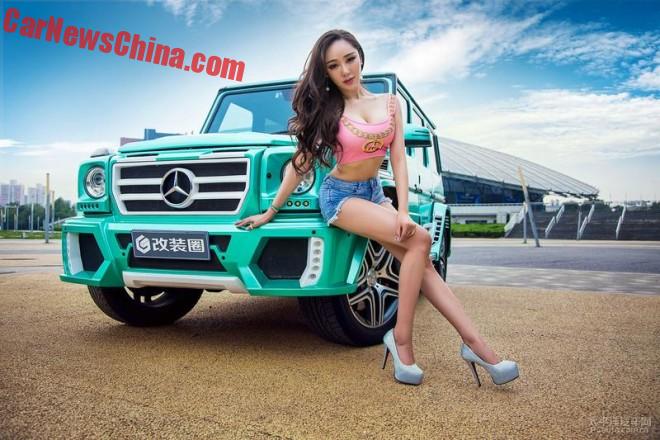 This G-Class has airbags at the bumper.
Is our babe leaving her car there all alone..?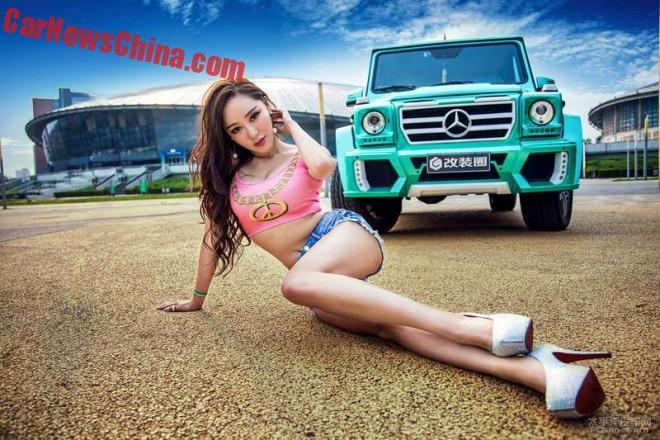 No. She just went for a nap.