Chery Auto has released two teasers of the upcoming Chery Tiggo 7 SUV for China. Th Tiggo 7, formerly known as the Chery T15, will debut next month on the Beijing Auto Show and launch on the Chinese car market in October. The Chery Tiggo7/T15 is the production version of the 2012 Chery TX concept.
The Tiggo 7 will be positioned above the current Tiggo 5. It will be powered by 1.5 liter and 2.0 petrol engines, mated to a six-speed manual or a six-speed automatic. Price will start around 130.000 and end around 170.000 yuan, making it the most expensive Chery SUV so far.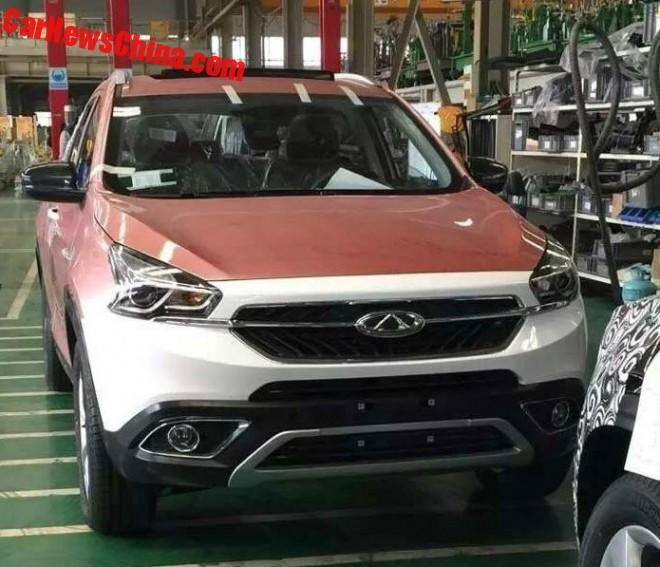 Happily, we already know what the Tiggo 7 looks like. The front end is fantastic with daring lights and a nose wide chrome strip.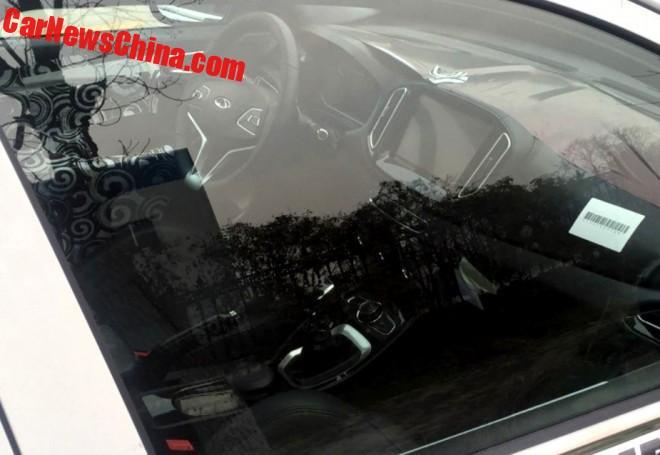 Lots of black inside, dressed up with a few pieces of shiny bling. Touch screen is huge.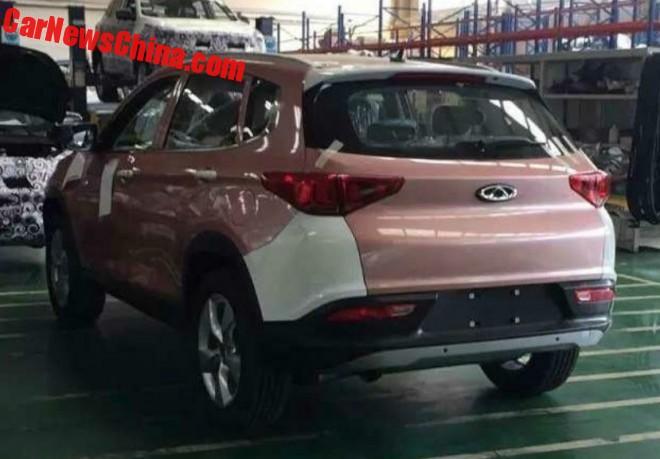 Lights in red and connected by a sharp crease but no chrome. Large black bumper with skid pad. Pipe poorly integrated, hanging in no where on the left side under the bumper. Wheels are far too small as usual.