A beautiful Volvo 850 Estate, Spotted in China in a tunnel under a ramp leading up to the eastern section of the mighty Fifth Ring Road in Beijing. The good old Vol' was in a good shape, nice in her paint and body, very original, and without any serious damage.
The Volvo 850 was manufactured from 1991 until 1997 with a facelift in 1994, this is a facelifted example. When the 850 debuted it was considered the most exciting Volvo ever, and today the 850 has reached an almost mythical cult status, with the turbocharged cars in especially high esteem.
There were no engine or type badges on this car but the original five-spoke alloys and exhaust pipe point to the standard (not R) 850 turbo, which was powered by a 2.3 liter turbocharged five-cylinder petrol engine with an output of 225hp and 340nm, sending horses to the front wheels via a five-speed manual or four-speed automatic.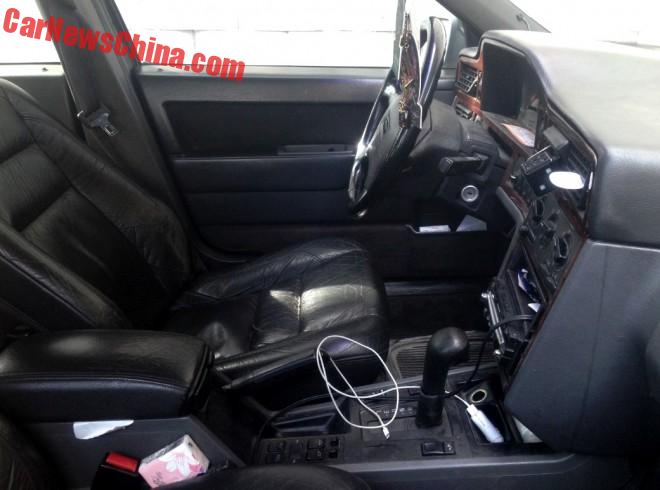 The interior was a big mess. Must be a family car. Black leather is worn, wood is not that good anymore, and the radio is a cheap Chinese after-market example. Note buttons for the windows on the center tunnel next to the handbrake.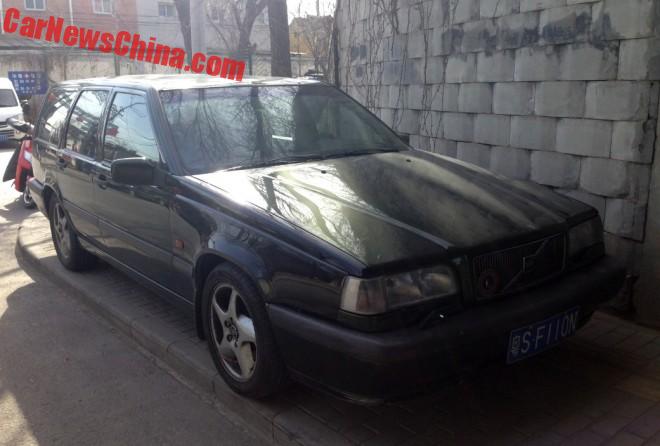 The license plates are from Guangdong Province, far over 200 kilometers away by road. The number S·F110N is interesting. Behind the Volvo my red Luyuan electric scooter.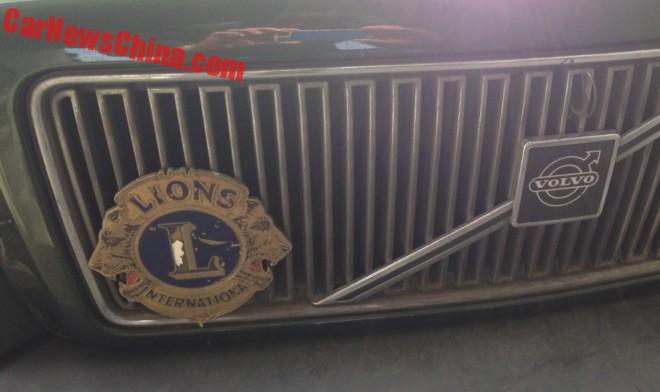 A member of the club? Or probably NOT.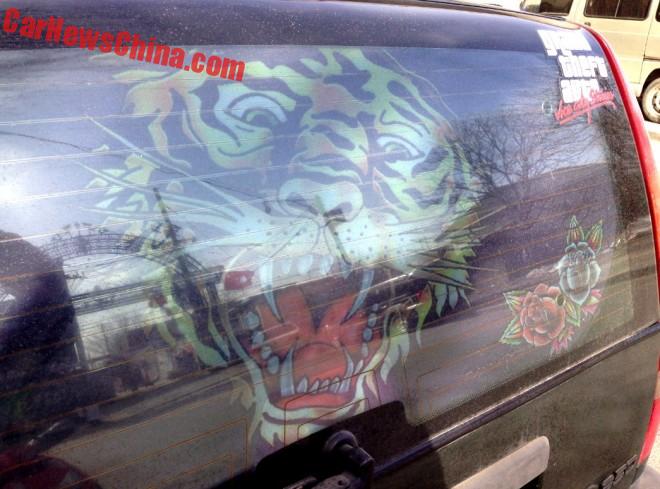 But it does have another lion in the back.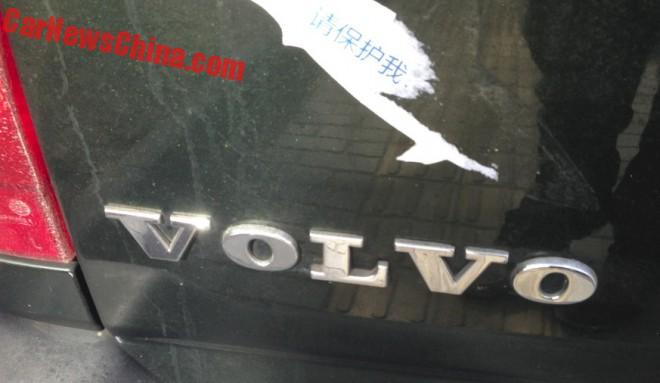 The Volvo 850 was never officially exported to China but some arrived via diplomatic or other misty channels. This great green Estate is only the second 850 we have ever seen after a turbo sedan elsewhere in town.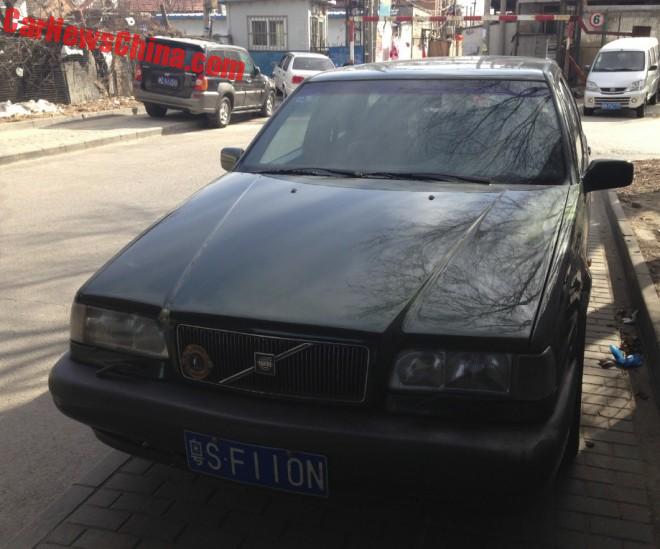 May she roar over the roads of the capital for a long time a coming, or drive back home to warm sweet south.