The new Chery Tiggo 7 SUV has debuted on the 2016 Beijing Auto Show in China, the first Chery to feature the new corporate grille. The Chery Tiggo 7 is the production version of the 2012 Chery TX concept, it will be launched on the Chinese car market in October.
Overall design very nice, chrome strip around rear-side window a subtle shiny touch. Black wheel arches for the crossy feeling, but the roof rails are barely usable.
The Tiggo 7 will be powered by 1.5 turbo and 2.0 four-cylinder petrol engines but Chery hasn't released any specifications. There will also be a hybrid version and possibly even a full-electric.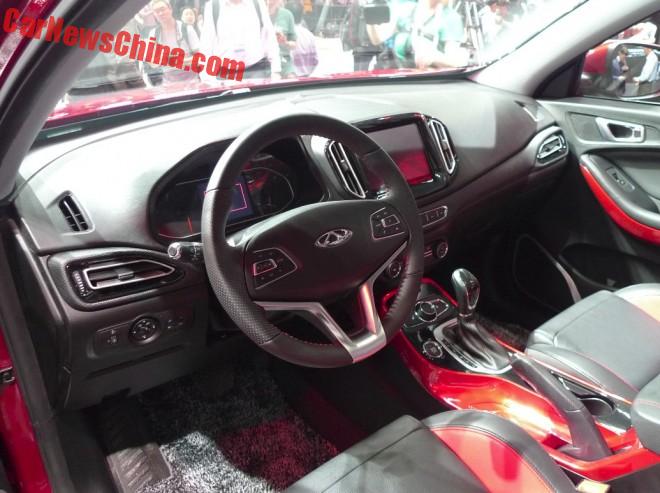 The center tunnels looks great, sculpted and painted in red. Dash a tad too gray in comparison, but the screen is huge and there is another large screen between the dials. Design of the steering wheel is interesting.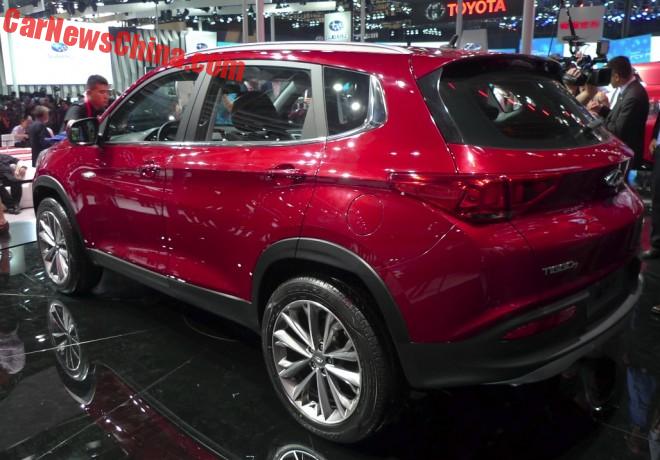 Nice knack in the rear, accentuated by the rather large lights. Alloys shiny and sporty. Chery is trying to transform itself into a brand desired by the young, and the Tiggo 7 is a first step into that direction.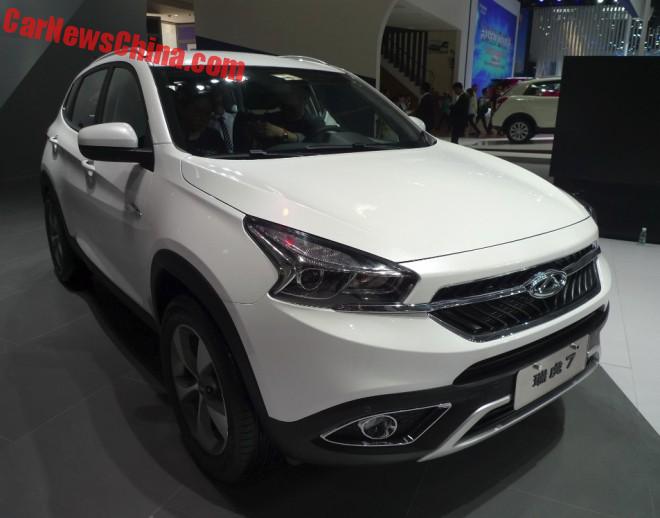 They also had a white car on the booth but it somehow didn't look as good. Grille doesn't pop out as nice as on the red car and the wheels are much smaller here, without the fancy alloys. They better sell only red ones to those young people…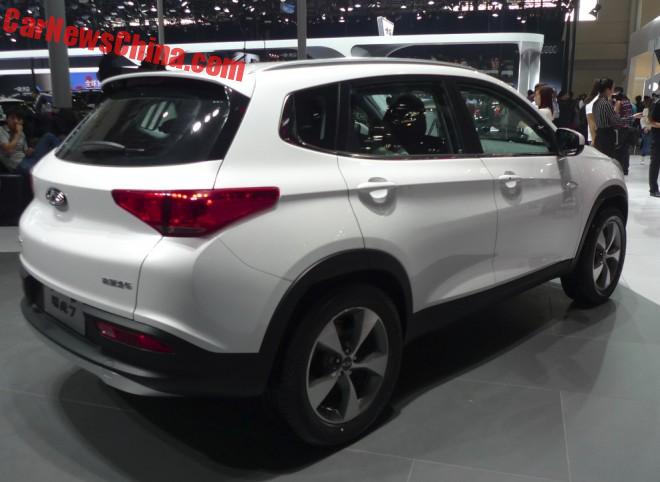 Crease on the side running from front fender to rear lights is more visible on white car, and lights look even bigger. Paint it red, just paint it red, or black, that will probably look fine as well.