The new Peugeot 308 sedan debuted today on the Beijing Auto Show, sporting a shiny grille, sharply cut lights, and rather large mirrors. The Peugeot 308 sedan is only for China, it will be manufactured locally by the long running Dongfeng-PSA joint venture.
The 308 sedan will be launched on the Chinese car market in June. It will be available with 1.6, 1.2 turbo, and 1.6 turbo four-cylinder petrol engines. The 308 is based on the PSA EMP2 platform.
As you can see the windows of the lone example on the booth were very black, and the doors were closed. This usually indicates the interior isn't ready yet. Happily, my super camera can see right through the black stuff, revealing: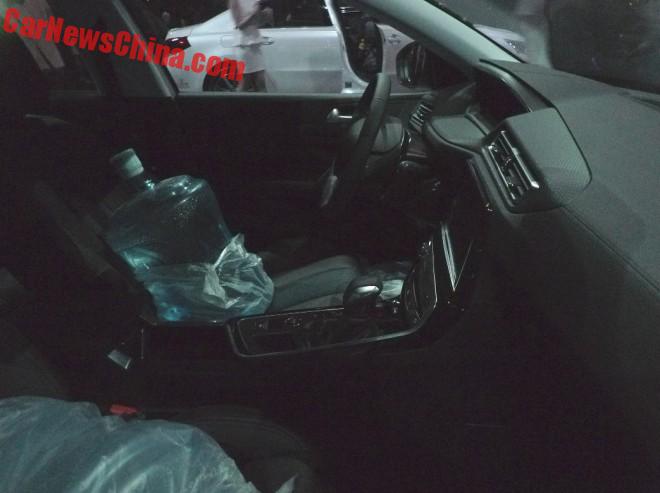 A perfectly ready interior with a large touch screen in the center stack. Interestingly, on every seat lay a 16-liter water bottle, full. This was likely done to put the vehicle a bit lower on its feet. This could mean that the car on show is a pre-production car with the suspension setup too high, or maybe Peugeot just wanted to make the sedan look more racy.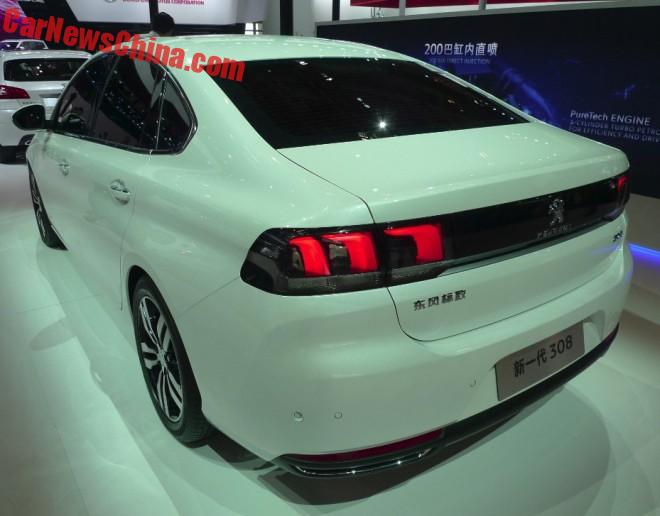 Rear lights very nicely done!, integrated in a black strip. The whole rear looks nice, with a sloping roof, a long boot lid, and some shiny in the low end of the bumper.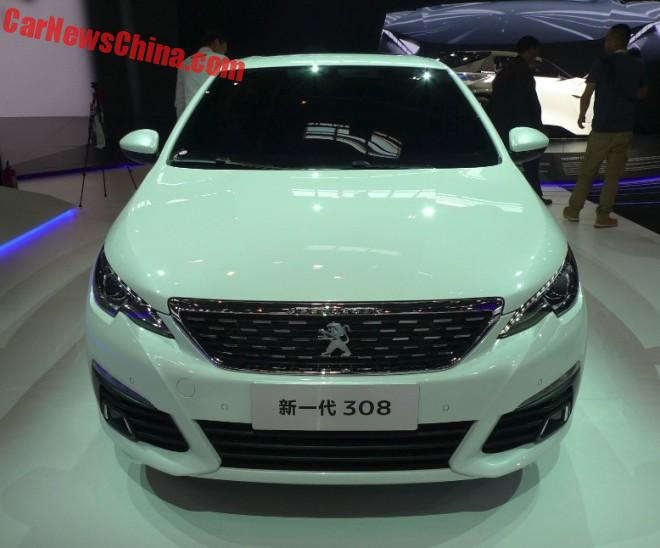 A fine new compact sedan for China, looking good with modern engines. It should be a success, if the price is right.
MGID groot: