The new Nissan Tiida hatchback has been unveiled on the Beijing Auto Show, looking good in green. The new Tiida is basically the same car as the European Nissan Pulsar (C13), albeit with a different grille and bumpers. It will be launched on the Chinese car market shortly, priced from 100.000 to 140.000 yuan.
Initially the Tiida will only be available with one engine; a rather old 1.6 petrol with 126hp and 154nm, mated to a six-speed manual or a CVT. Later on a hotter, or so we hope, 1.2 turbo will join the lineup. There will be no 1.6 turbo. The Tiida is made in China by the Dongfeng-Nissan joint venture.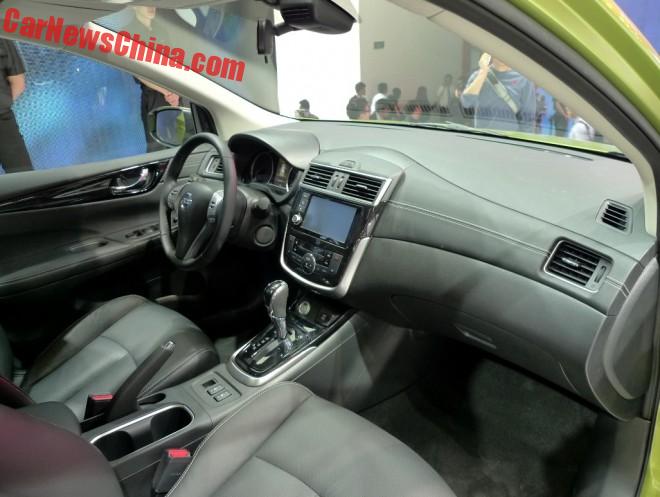 The very gray interior comes with a decently sized touch screen and a gear lever as big as a tractor's.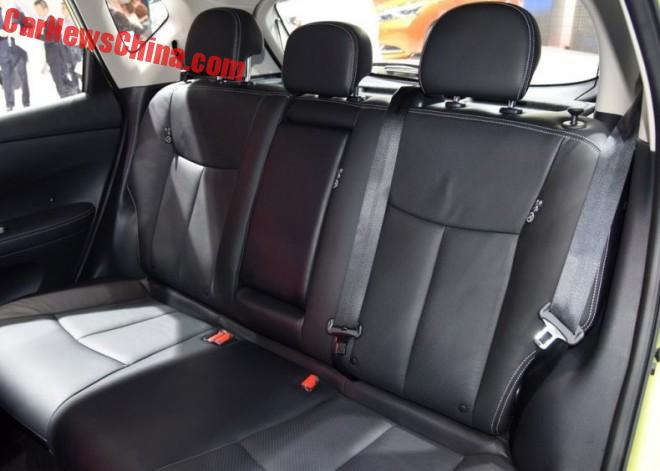 So gray, so much gray!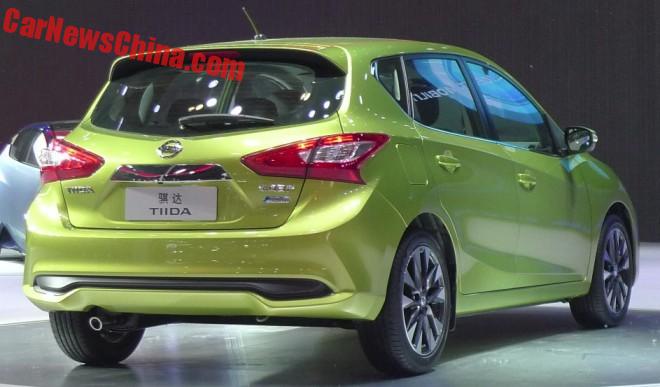 The rear lights are nice. A bit too big maybe, but nice. Chrome strip is too small, and does not connect the lights. But the biggest problem is the pipe. That is horrible. The pipe and muffler are far too exposed. That looks like 1985, or even earlier. It is so ugly. And strangely the Pulsar doesn't have an exposed pipe and muffler, the Pulsar has a neat bumper, keeping the pipe and muffler mostly out of sight. Why is the Chinese version so much worse?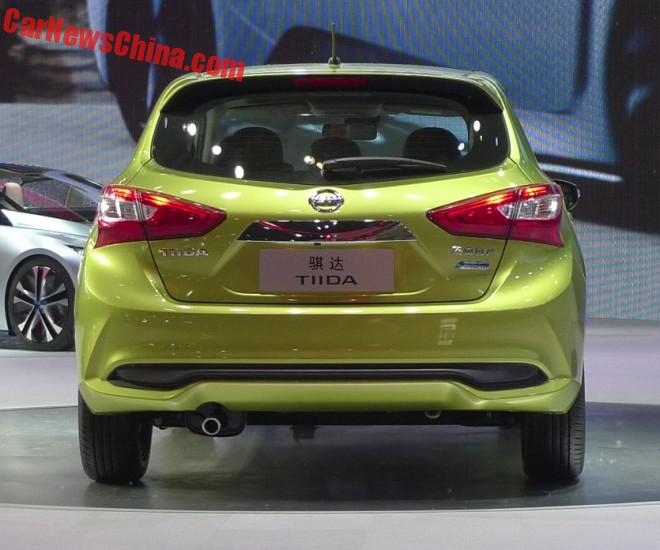 Just look at that.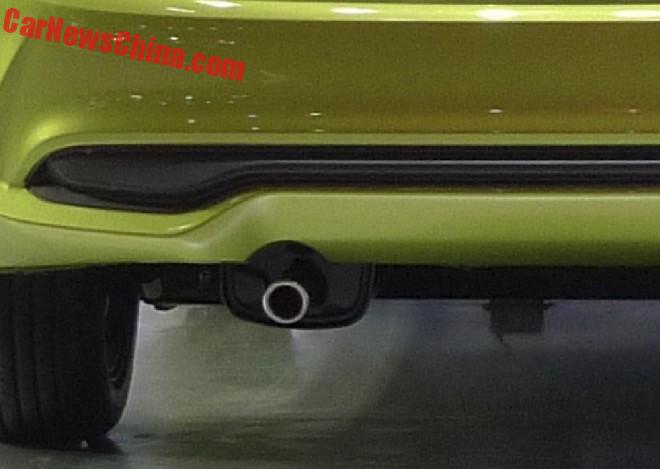 The horror. In 2016, in China, the largest and most important car market in the world. Unforgivable.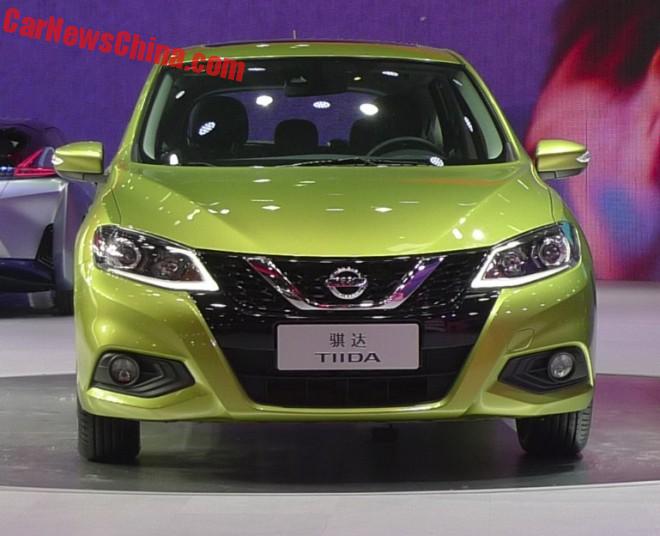 Nice grille.
Now, you would think that when a car makers does the pipe so bad, he will do the engine very bad as well, right?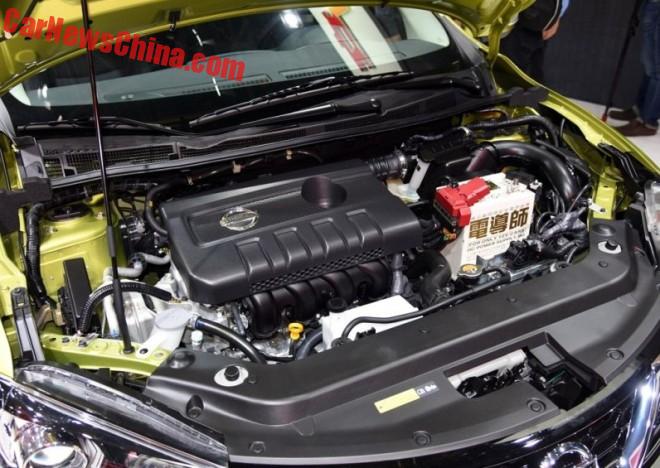 Right. What a mess, what a sadness. Even local Chinese automakers now have decent engine covers, covering the mechanics and the oily bits. Nissan doesn't care and again goes for a 1985 look. Retro we bet, yes, must be retro. Retro is cool. Crappy stuff from hundred years ago. Retro. Cool.