The beautiful Qiantu Motor K50 Roadster has debuted on the Beijing Auto Show, looking absolutely stunning in gray blue over piano black. The K50 Roadster is the drop top variant of the K50 Coupe, which will be launched on the Chinese car market later this year. The Roadster will follow in 2017.
Racing bulges and mirrors in black, interior in beige leather.
The Roadster has the same power train as the Coupe: two electric motors, one on the front axle and one on the rear axle. Combined output is 408hp and 650nm. Top speed (coupe) is 200 kilometer per hour and 0-100 is gone in 4.6 seconds. Range is 300 kilometer. No word yet on the specs of the battery pack. The frame is made of aluminum and the body of carbon fiber.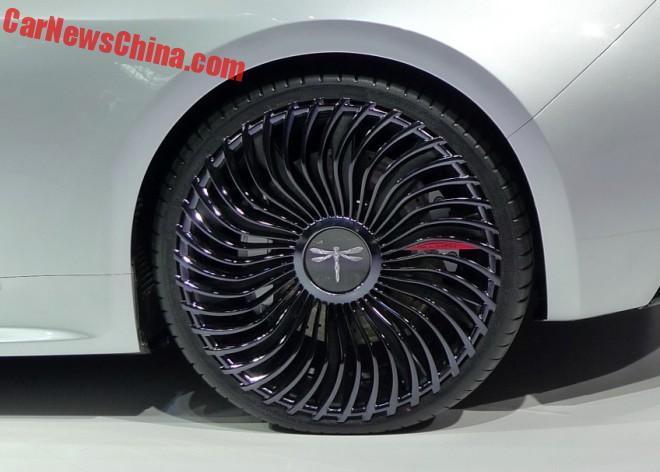 The wheels are new for the Roadster. Black alloys a work of art with a red wing and the Qiantu Motor logo in the center.
The Qiantu K50 debuted as the Qiantu K50 Event! on last year's Shanghai Auto Show. The somewhat awkward Event! name is happily gone. Production of the K50 Coupe was confirmed in October 2014. The company that builds the cars is called Qiantu Qiche (前途汽车), which literally translates as 'Future Auto'. The company announced that it will trade under the English name 'Qiantu Motor'.
The largest shareholder of Qiantu Motor is CH Auto, a major Chinese automotive design & development company.
Qiantu Motors is currently constructing a brand new factory in the city of Suzhou in Jiangsu Province. The factory will have an initial annual capacity of 50.000 cars, and an eventual capacity of 500.000 'new-energy vehicles'. The product mix will consist of the K50, the K50 roadster, and two more mainstream electric cars that will be launched from 2017 onward.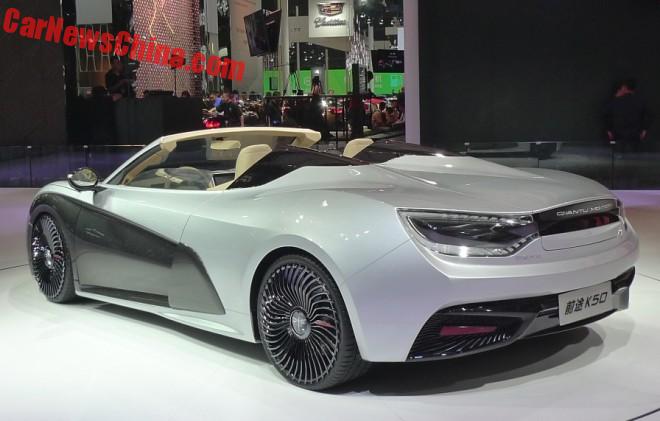 The Roadster somehow looks quite a lot better than the Coupe, likely because it got rid of the rather long sloping rear window. The Roadster's lines have a near perfect balance, with a clean and straight side profile and a short overhang front and rear.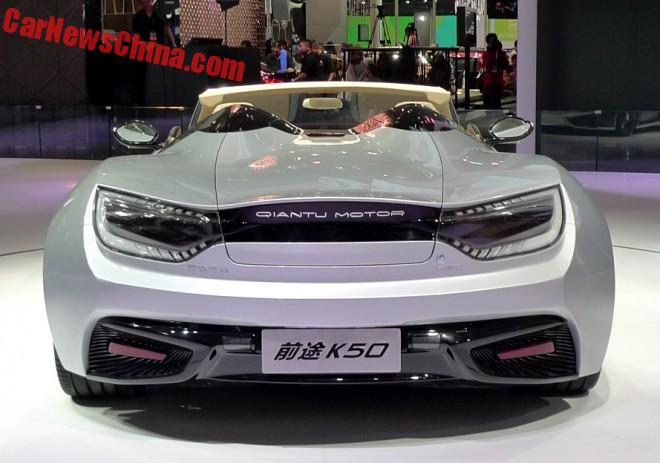 Rear lights morph into the overall design of the rear, but they seem just a little bit too big.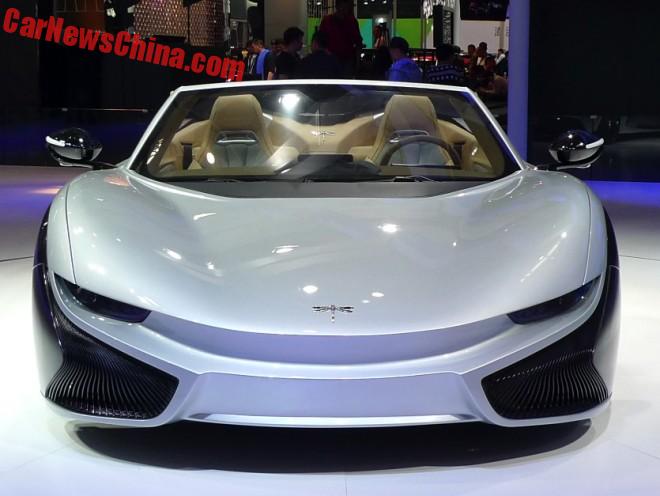 The front is just magnificent with artfully crafted air ducts and tiny black lights.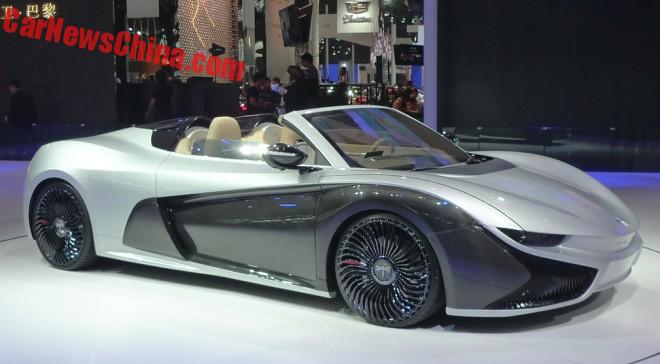 The best looking car ever designed in China, and with 400 horsepower it will be seriously fast. It will be priced to sell, no million-dollar limited series nonsense here. The Coupe will cost around  700.000 yuan or 108.000 USD, and that is comparable to the cheapest Tesla Model S.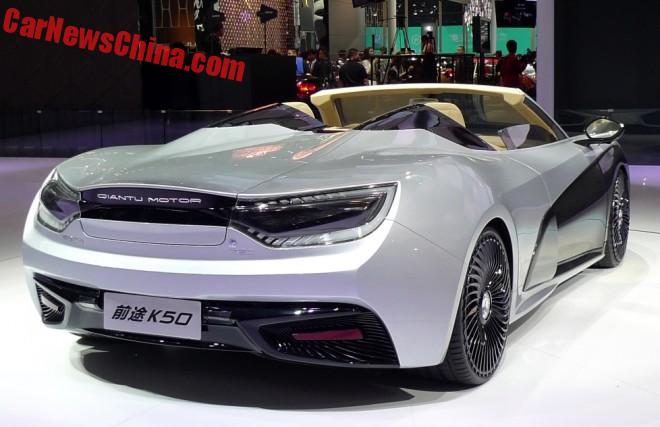 A great machine to speed through the Beijing pollution on a summer's day, fully electric.