The near-production version of the Qiantu Motor K50 electric supercar debuted on the Beijing Auto Show, showing off its streamlined bodywork with a new bumper section and a brand new cabin. Small-series production is expected to begin late this year, with a price starting around  700.000 yuan or 108.000 USD, and that is comparable to the cheapest Tesla Model S.
Qiantu Motor also debuted a roadster version of the K50, more on that one in a later post.
The Qiantu K50 debuted as the Qiantu K50 Event! on last year's Shanghai Auto Show. The somewhat awkward Event! name is happily gone. Production of the K50 was confirmed in October 2014. The company that builds the cars is called Qiantu Qiche (前途汽车), which literally translates as 'Future Auto'. The company announced that it will trade under the English name 'Qiantu Motor'.
The largest shareholder of Qiantu Motor is CH Auto, a major Chinese automotive design & development company.
Qiantu Motors is currently constructing a brand new factory in the city of Suzhou in Jiangsu Province. The factory will have an initial annual capacity of 50.000 cars, and an eventual capacity of 500.000 'new-energy vehicles'. The product mix will consist of the K50, the K50 roadster, and two other electric cars that will be launched from 2017 onward.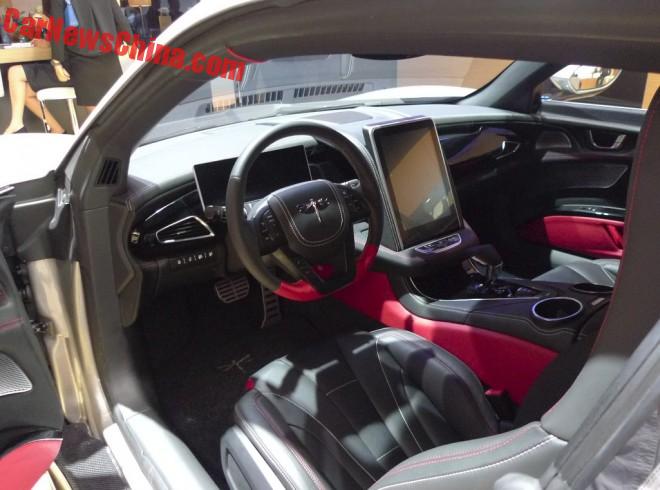 The interior has been completely redesigned in comparison to the Shanghai show car. The whole vehicle has been widened to accommodate the new dashboard and to create more space for the occupants. The dash comes with a digital instrument panel, an enormous touch screen in the middle, and a techy drive selector on the center tunnel. Racy steering wheel and sporty seats are new too.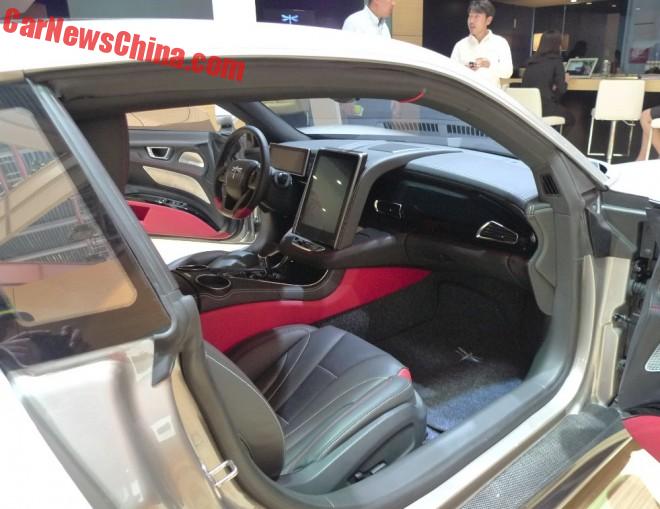 The latest specs: the K50 is powered by two electric motors, one on the front axle and one on the rear axle. Combined output is 408hp and 650nm. Top speed is 200 kilometer per hour and 0-100 is gone in 4.6 seconds. Range is 300 kilometer. No word yet on the specs of the battery pack. Qiantu Motor also announced the size: 4628/2064/1254, wheelbase is 2650 and curb weight is 1900 kilo. The frame is made of aluminum and the body of carbon fiber.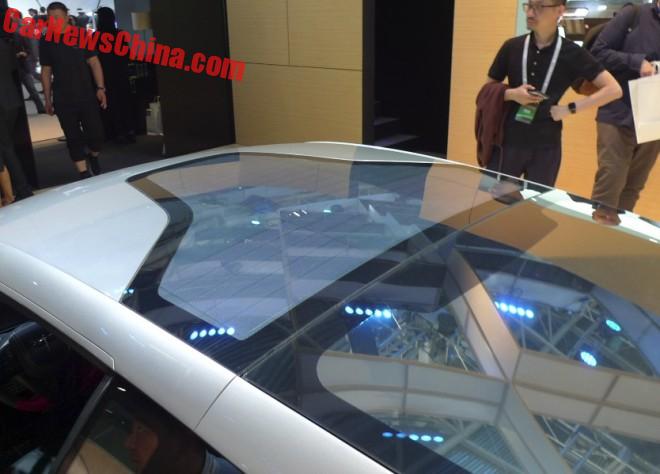 Solar panel on the roof is new too. It can be used to power the electronics inside the car.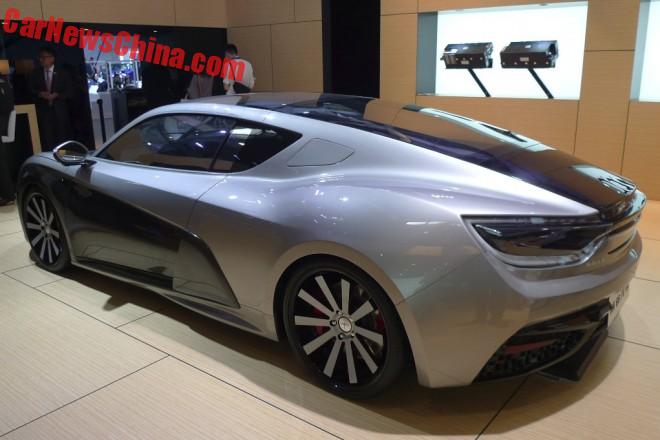 The overall design didn't change much. New bumper section at the rear, new air vents, redesigned rear lights, and the wheels…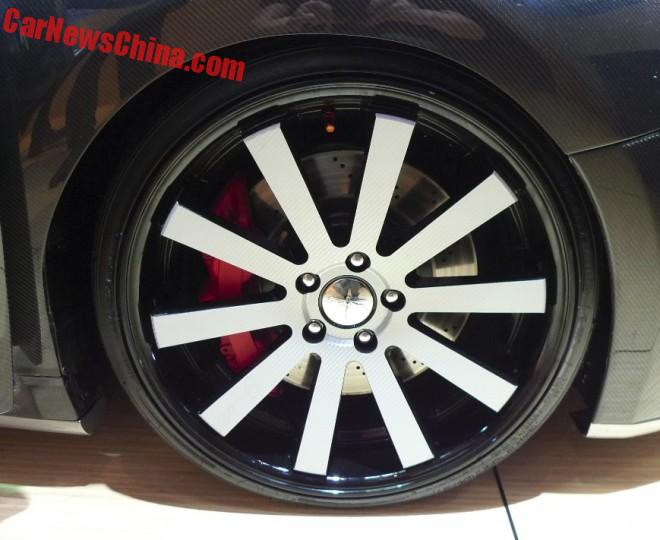 … look much better than before, with 1o-spoke shiny alloys, a big red brake, and racy low profile tires.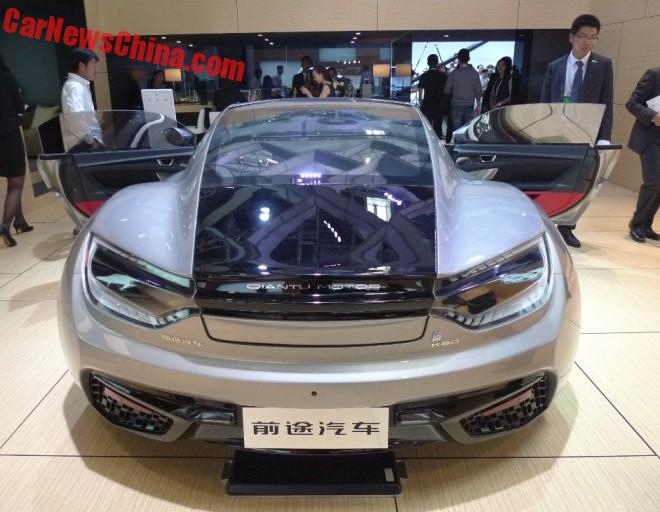 Looks are supercar worthy.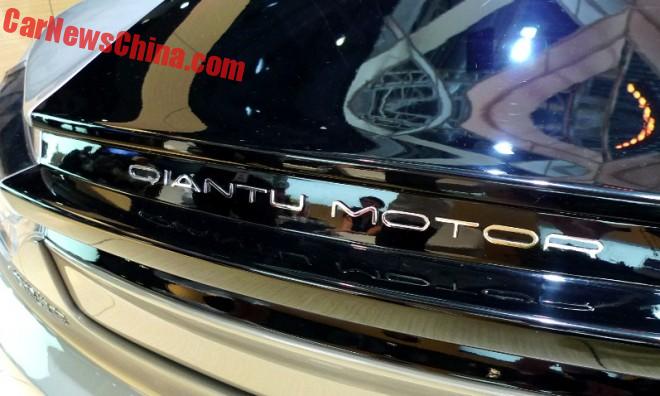 The Qiantu Motos name on the rear.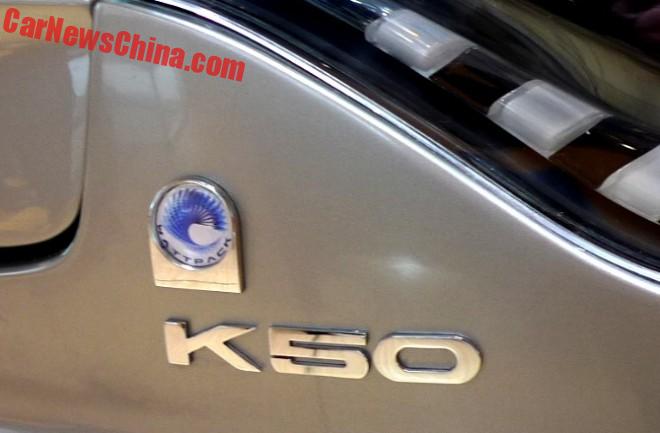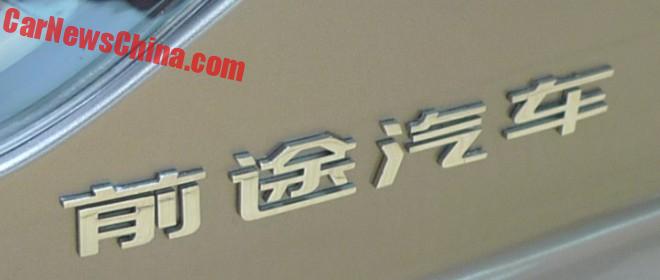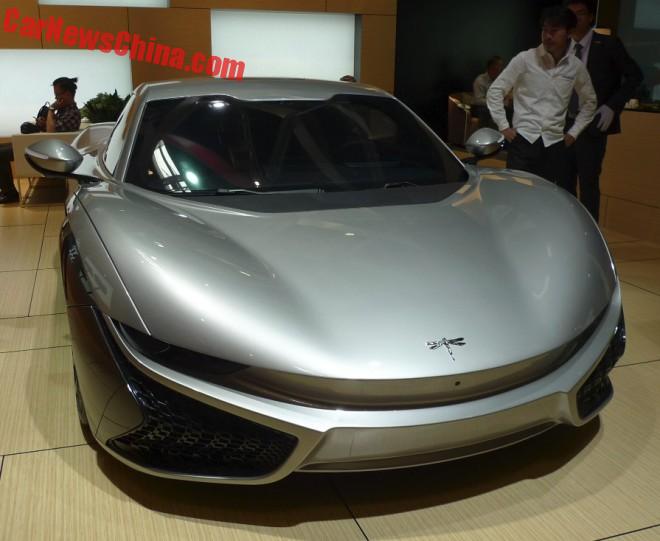 Air inlets in the bumper and light units are new for the production car, compare with concept: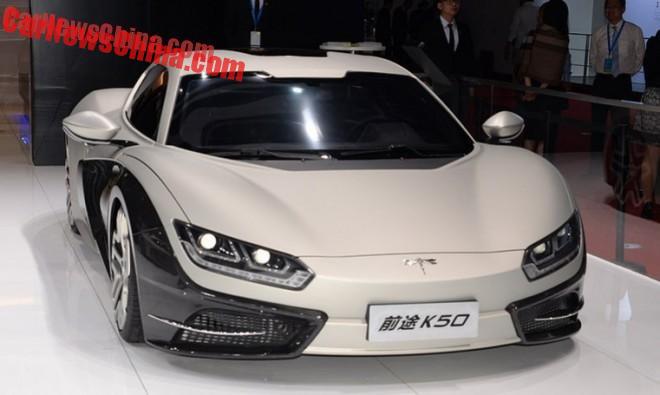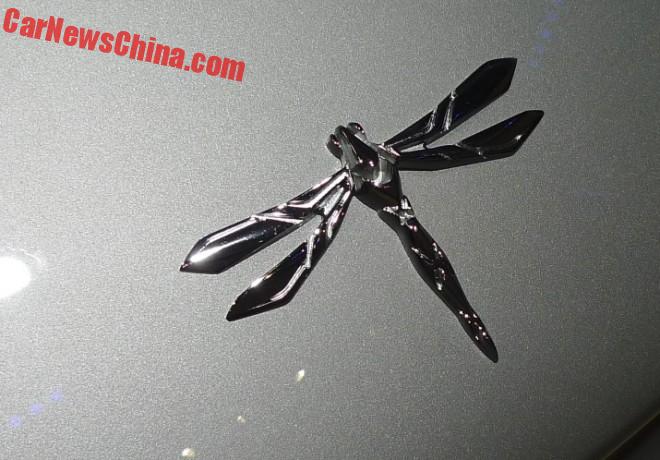 The brilliant Qiantu logo.