This is the Qiantu K50 Event!, China's first home-grown electric supercar, it debuted earlier today on the Shanghai Auto Show. The Qiantu K50 Event! (with an '!' at the end) will be launched on the Chinese car market in 2016, priced around 700.000 yuan or 113.000 USD, which is about the same as the Tesla Model S costs in China.
The Qiantu K50 Event! is based on the CH Auto Event concept that debuted last year on the Beijing Auto Show. Production was confirmed in October last year. The company that will build the cars is called Qiantu Qiche (前途汽车), which literally translates as 'Future Auto'.
CH Auto (web), a major Chinese automotive design & development company, is the largest shareholder of Qiantu Qiche.
Qiantu has three cars on show: this racy variant with a shipload of extra wings and two standard cars that look pretty much like last year's concept. The Qiantu K50 Event! is powered by an electric motor with an output of 400hp and 650nm, sending power to the rear wheels.
Claimed specifications: top speed of 200 kilometers per hour, 0-100 in five seconds. Range 200 kilometer. Battery: 41.1kWh lithium-ion. Charging takes six hours on 220V. Curb weight is 1685 kilo.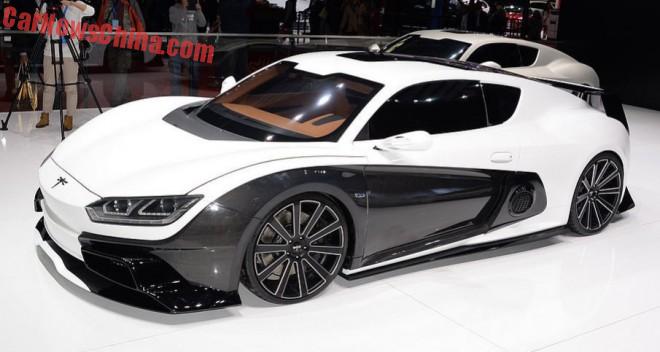 The racy version has an interesting vent on the rear fender, in black just behind the door.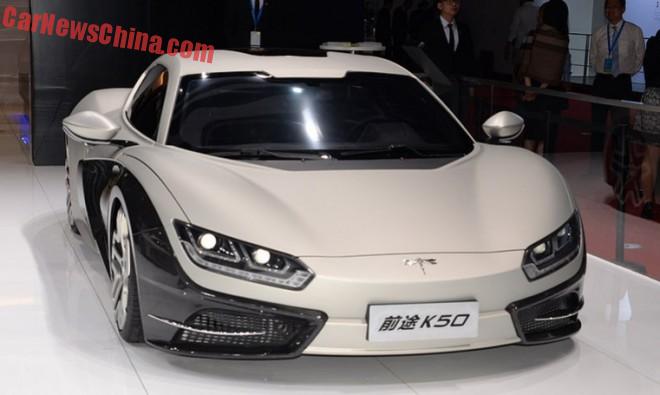 This is the base model, still looking very speedy.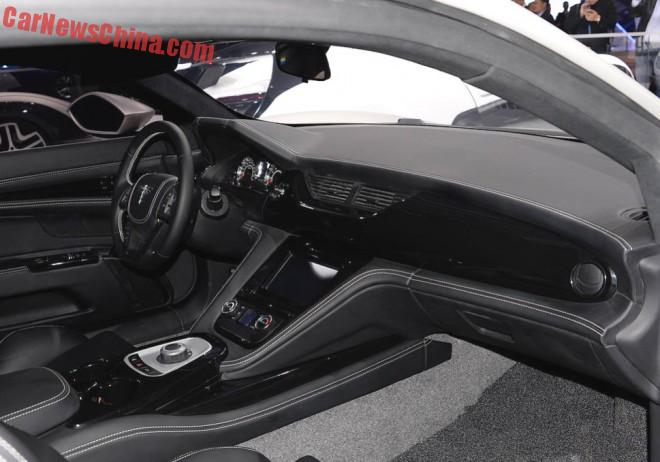 The interior is very gray and very dark. The dash has, big surprise, analogue gauges. There is an LCD in the center console but it is small and doesn't seem very useful.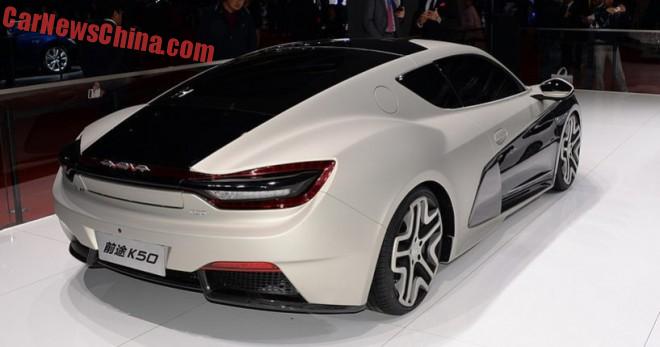 A brilliant looking car, especially from the rear. We are sure very happy that China will finally have its own supercar, the largest car market in the world simply deserves to have one. And it is electric so everybody will be happy, with the possibly exception of Tesla, as this Qiantu seems a much more serious competitor than Aoxin New Energy.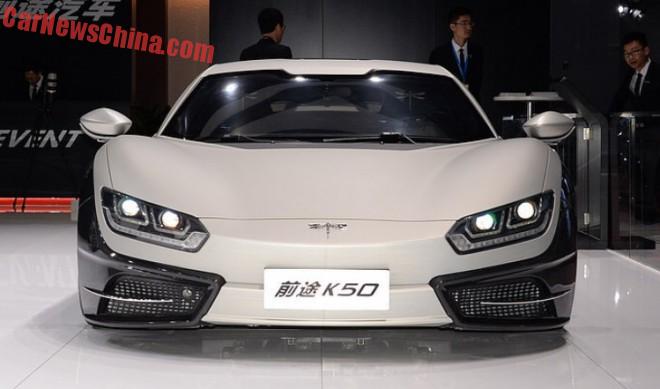 On its way to supercar fame…