Zotye had two big surprises on the Beijing Auto Show: 1. the SR8 Porsche Macan clone didn't show up. 2. this T300 concept car. And the last surprise is a nice one because it shows what Zotye's designers are capable of if they don't clone and copy something. The resulting vehicle might be a bit challenging for the eye but at least it is original, it truly doesn't look like anything else.
Very interesting belt line, floating roof with large usable rails.
The T300 concept previews a new compact crossover SUV that will be launched on the Chinese car market in 2017. Design has not been finalized, but the engine has: a 1.5 turbo with 162hp and 215nm. This is the same engine that is used in many of Zotye's other small and compact SUV's, where it normally delivers 150hp and 198nm. They probably boosted the turbo up a bit…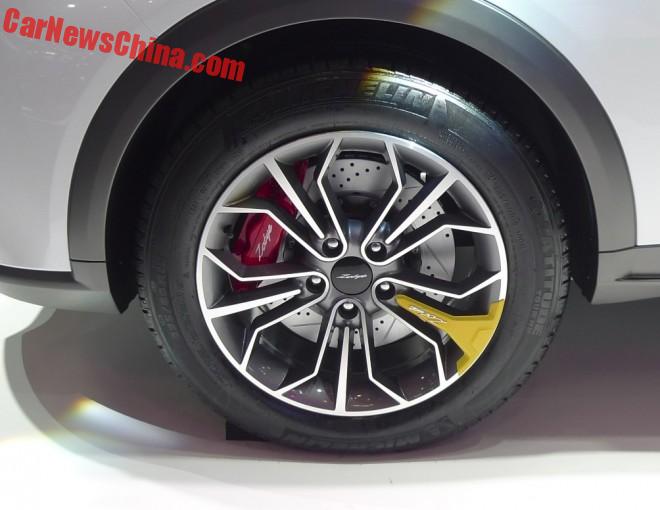 The wheels are really nice. Red Zotye branded brakes and a yellow Zotye branded decoration inside the alloy.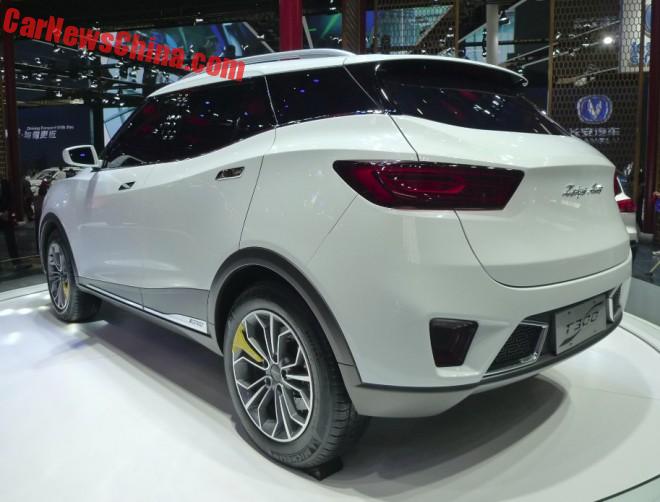 That shoulder line around the C-D pillar is a problem. It is not very pretty and likely not easy to mass produce. The lights are too big, and the rear window too small. Some work needed here!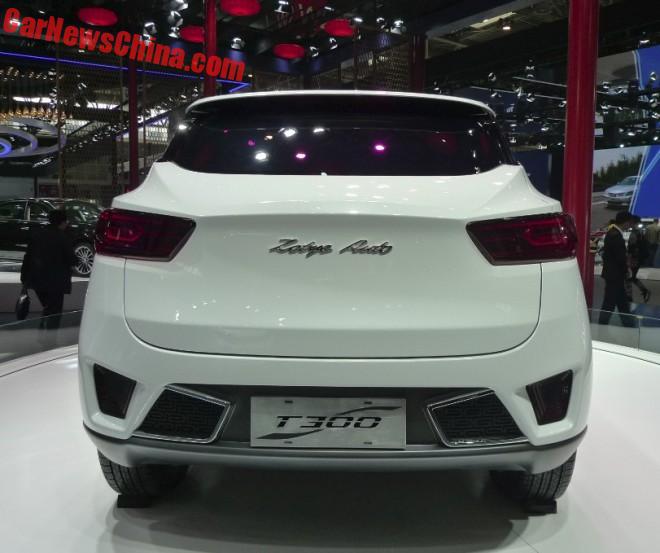 Pull the boot a bit further out and you got a sedan.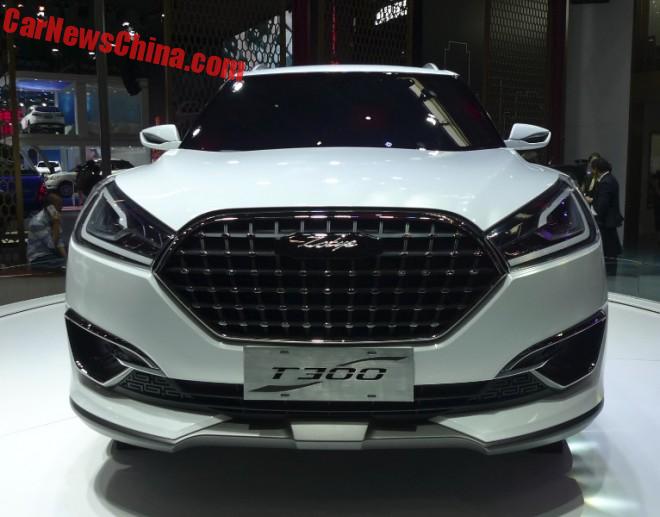 The front is nice. Not beautiful, but daring and even a bit crazy. Love the shape of the grille, and…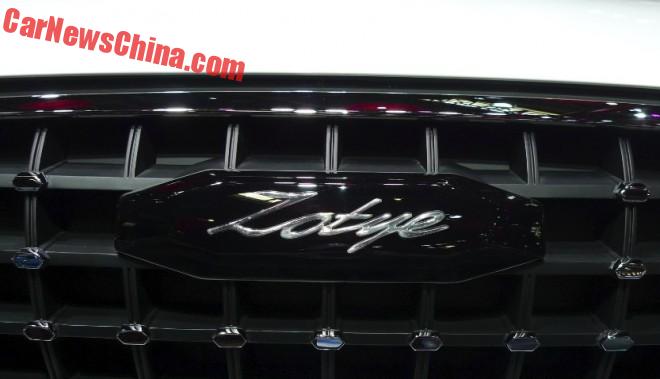 … this fine looking badge with the Zotye name in handwriting.