Yema was sadly not on the Beijing Auto Show but they make up for that by releasing the first images of their new T80 SUV, looking absolutely on fire in red. The Yema T80 will debut on the Chengdu Auto Show in September, Chengdu being Yema's hometown, and launch on the Chinese car market in October.
Design is nice, inspired here and there by Haval, with some Infiniti and Volkswagen. But for a Yema, really not bad. The Yema T80 will be powered by a 1.8 liter turbocharged four-cylinder petrol engine with about 170 horses, mated to a six-speed manual or a CVT. Yema is also working on a 2.0 turbo with some 200 horsepower, that engine will join the lineup in mid 2017.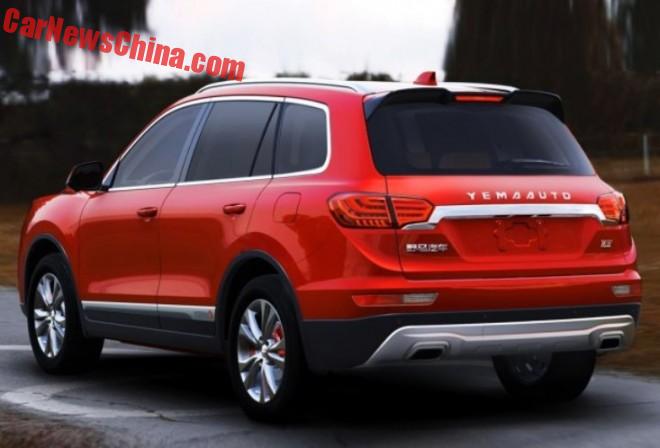 Rear lighs are just small enough for fashion, and they are connected by a trendy shiny strip. Window spoiler looks good, in black with a lower middle part. Bumper with a large skid pad with integrated pipe tips. Wheels are sporty and very shiny, with red brake calipers inside.