A while back I went to the 'Revival Tuner Showdown' on the Goldenport race track in Beijing, China. It was the biggest and best car tuning show I had seen so far. There were over 500 cars on show, including super cars, drift cars, and race cars. I will show them all. See Part 1 here and Part 2 here and Part 3 here.
Time now for Part 4 and we start with an ultra special Rauh Welt Begriff (RWB) Porsche 993 911, freshly imported from Japan. The controversial tuner set up shop in Shanghai recently, so we expect to see more RWB in the future.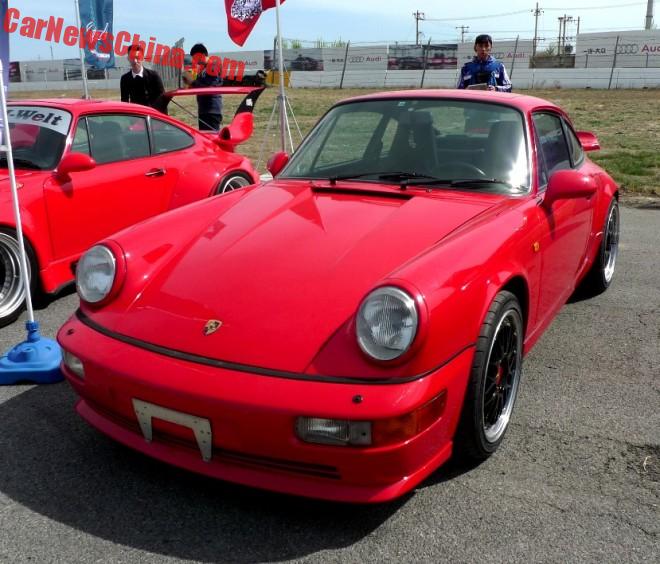 Moving on a possibly even more special Gemballa Porsche 964 911, it also arrived from Japan and is believed to be the only historic Gemballa in China.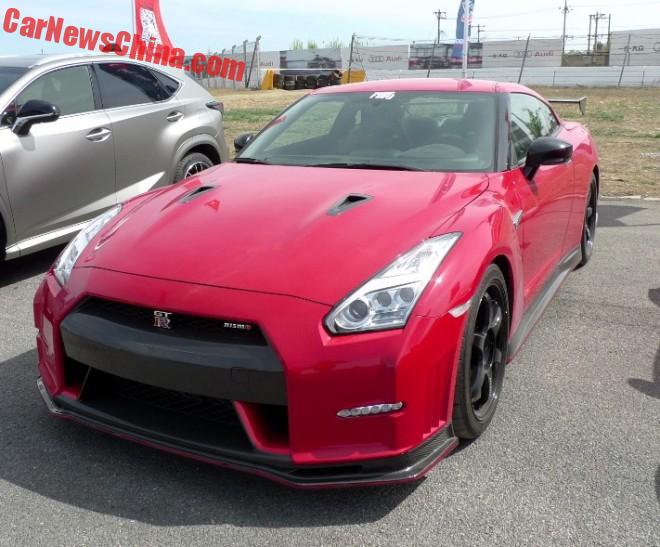 A fiery red Nissan GT-R Nismo.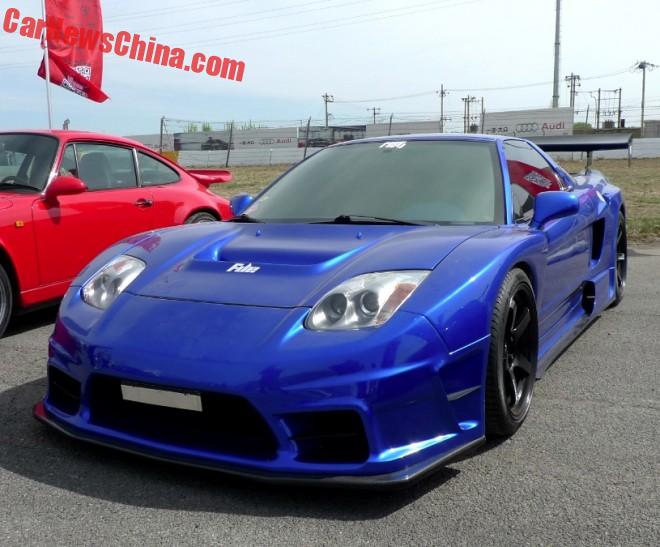 A heavily modified Acura NSX. It is a road car, wearing a huge wing on the back. It is not street legal in China but I heard that the owner does drive it on the road, at night.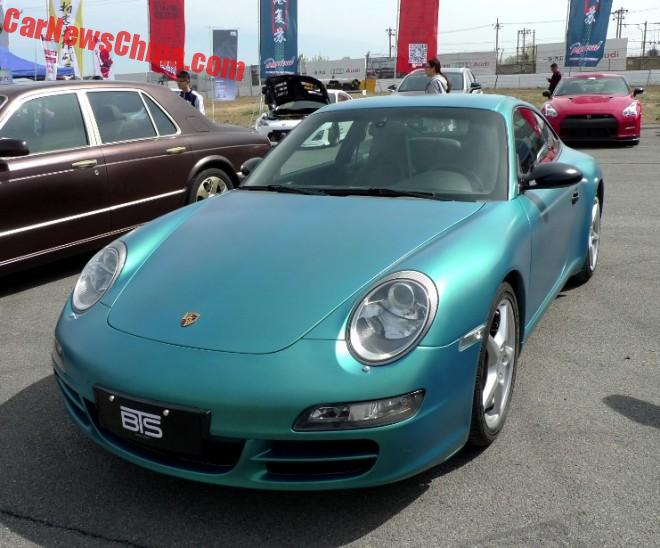 A neat 911 with a neat min green wrap.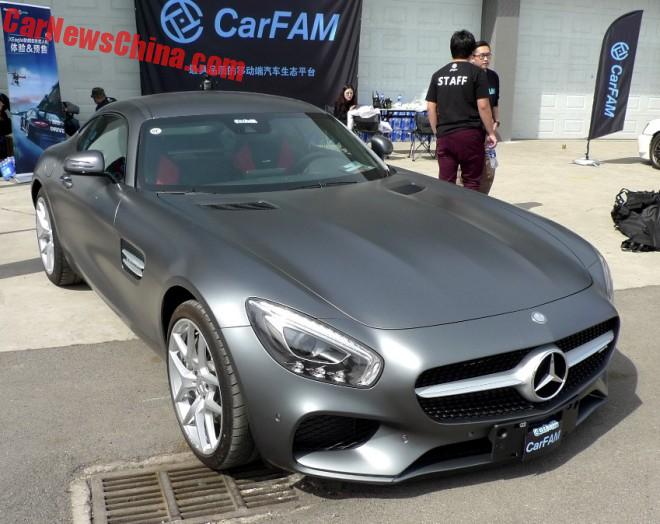 A Mercedes-AMG GTS with a matte gray wrap and extra racy alloys.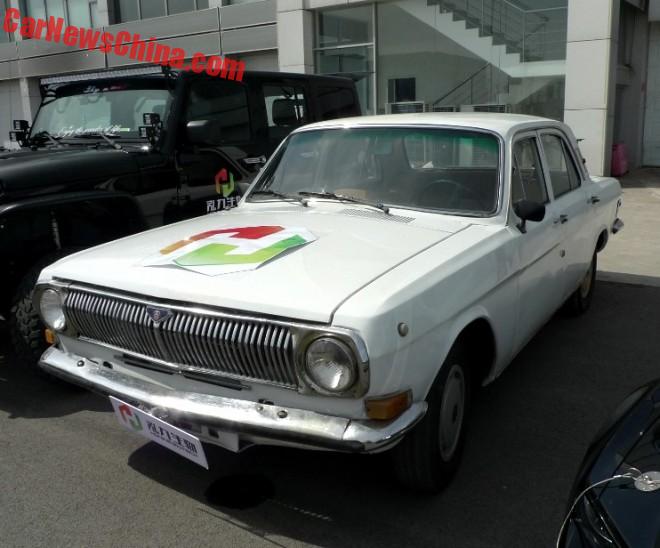 A rare GAZ-24 Volga, in white. It was made in various variants from 1970 to 1985. The GAZ-24 used to a familiar sight in northern China all the way up to the early 2000's, especially in provinces bordering Russia. Today however most are scrapped and gone. This white example was in a near-perfect original shape.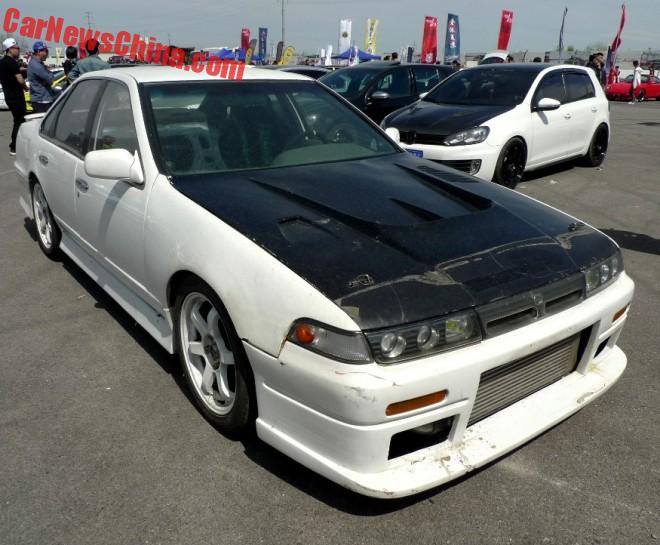 Nissan Laurel Altima drift car.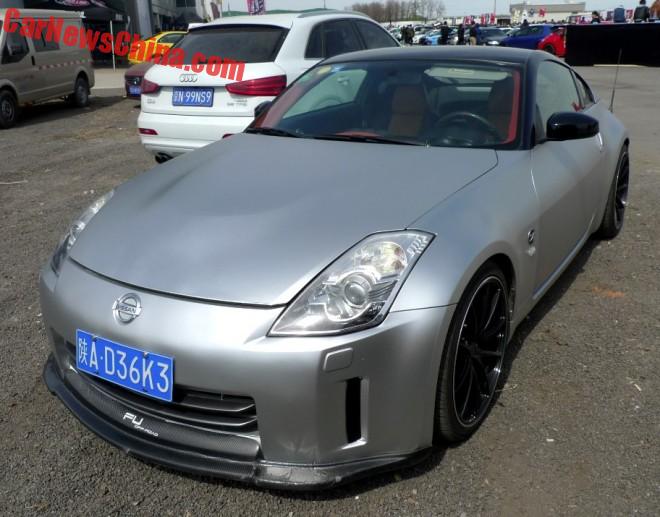 Classy 350Z with a matte gray body and a black roof, black alloys and darkened windows. Interior in orange, black, and red.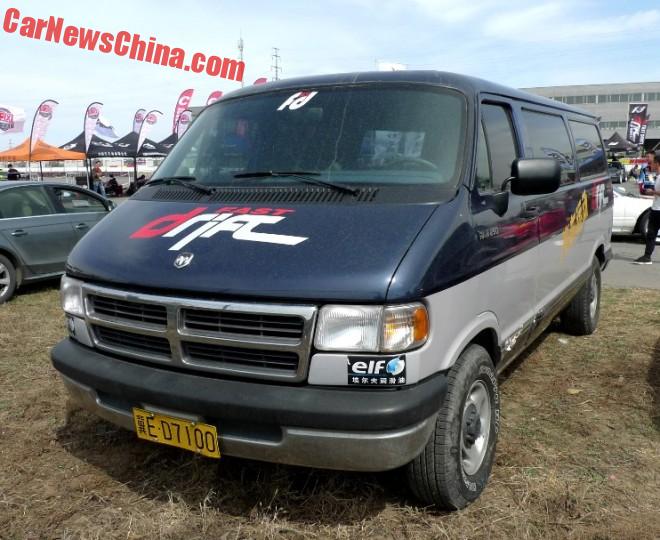 Dodge RAM LE 250. Import from the U.S., used by the local drift club to ferry parts around. More on the drifters in a later post.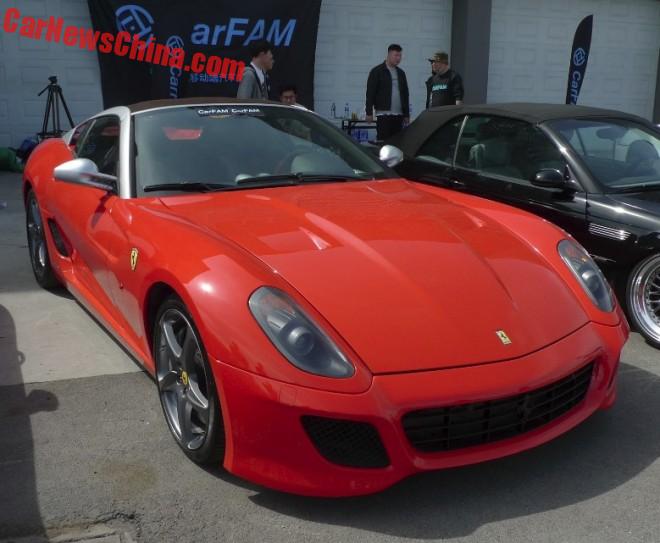 An extraordinary rare Ferrari 599 SA Aperta, the convertible version of the Ferrari 599 GTB Fiorano. Only 80 examples were built. It is powered by the same engine as the 599 GTO; a 6.0 liter V12 with 661hp and 620nm.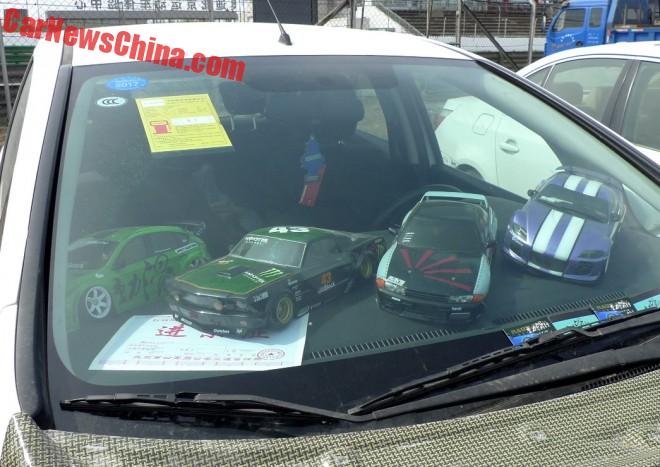 A Honda Fit with four car models behind the windscreen. Might hurt visibility a bit. And it also has the yellow fuel consumption sticker still attached, these normally go off at the dealer. The owner likely liked it, and why not? Nothing wrong with a yellow sticker with red fuel pump. Is cool.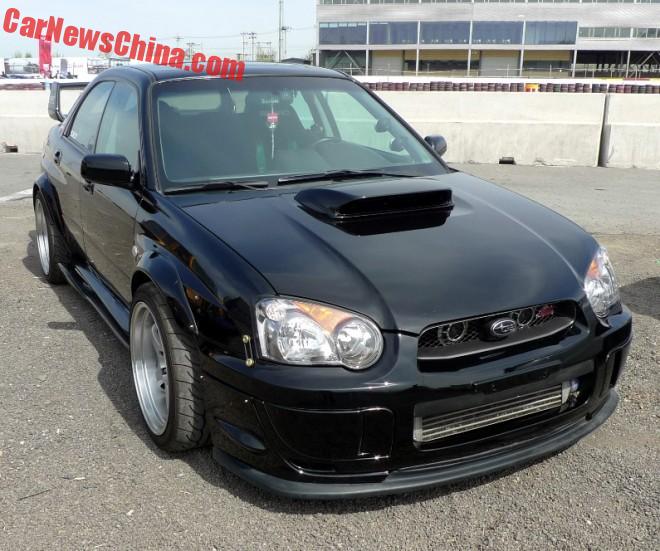 A sinister Subaru Impreza WRX STi, in black with an extra large air duct and super wide wheels.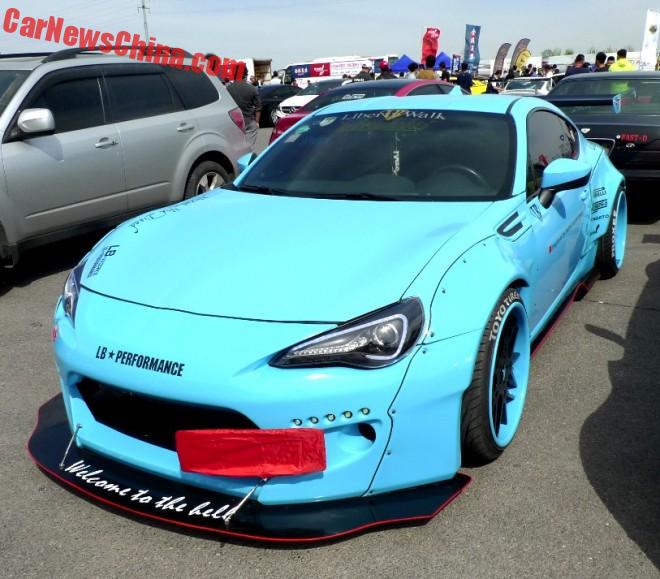 A Liberty Walk Toyota 86. Liberty Walk, also called LB Performance, is another crazy Japanese tuner with a shop in Shanghai. This 86 has been modified to the max with an ultra low front lip, new front and rear fenders, a huge wing on the back, and a light blue paint job.
More cars of the tuning show soon!