Last week I went to the 'Revival Tuner Showdown' on the Goldenport race track in Beijing, China. It was the biggest and best car tuning show I had seen so far. There were over 500 cars on show, there were sprint races, drift races, and lowest and loudest car contests. Lotta fun and a lotta cars. I will show them all in some super sized photo posts, and they really special cars will get their own story.
Starting off with a fiery red low riding Beetle with big wheels and a lot of carbon bits.
A red Mazda RX8 with a black bonnet, a huge front spoiler, and rather small wheels.
The tuning scene is booming in China, with more shows, shops, and clubs popping up every week. There is tuning for everyone, ranging from the cheapest China-made parts to highly specialized materials imported from Japan. In the early days, like five years ago or so, it was all about the looks of a vehicle, but nowadays it is about looks and power.
The tuning shops are growing up with their customers. It used to be a small-street shop affair where cars were modified under the sunshine, leaking oil and paint. That still exists but today there are more and more super clean high tech shops that can maintain and modify basically everything. One mechanic working for such a shop told me that when it comes to tuning Japanese cars to maximum horsepower Chinese shops are now in second place world wide, in front of Japanese shops itself but still lagging behind the experienced shops in the United States.
The example was the 400-meter sprint run. U.S. tuned cars do it in five seconds, Chinese cars in seven, and Japanese in seven point five. The mechanic did not expect that China would bridge the gap to the U.S. any time soon, but one day…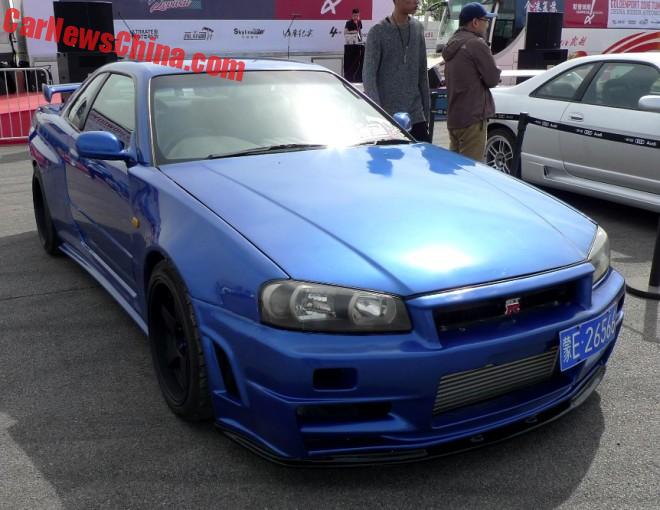 R34 Nissan Skyline GT-R, pretty much standard bar for the wheels It is right-hand drive but it has a valid Beijing license plate.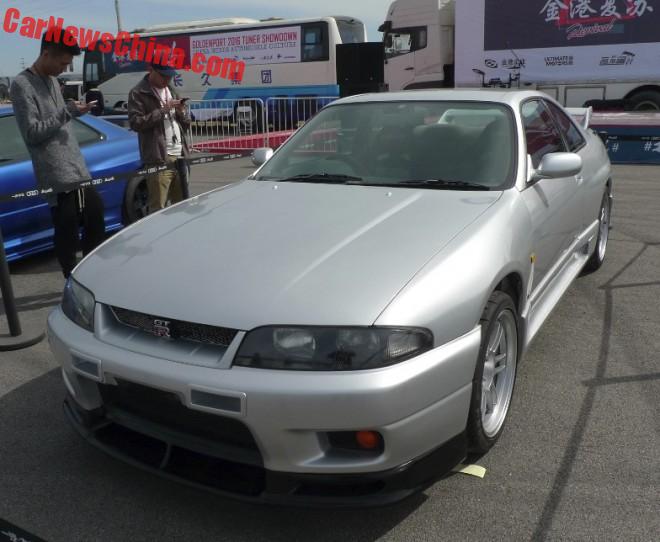 R33 Nissan Skyline GT-R, pretty much standard bar for the wheels and i superb condition. It too is a right-hand drive car.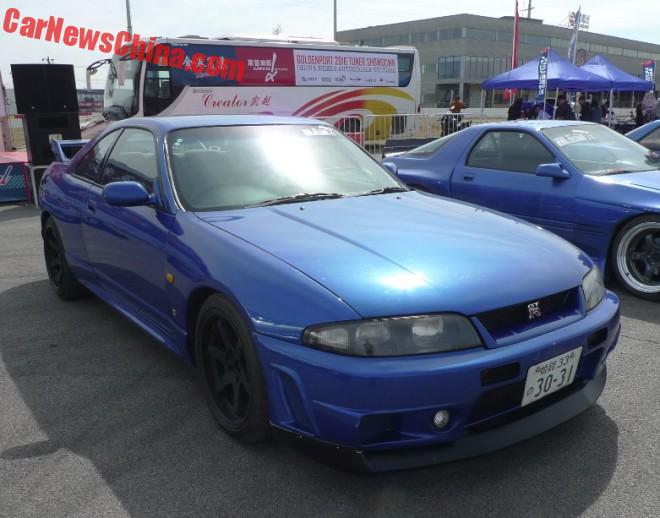 Another R33 with the optional big wing and matte black alloys. We met this car earlier on on another tuning show on almost the same location.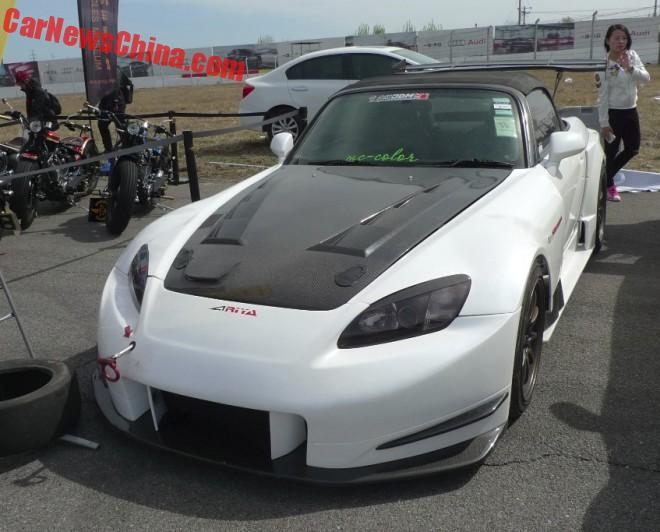 A barely recognizable RHD Honda S2000 with loads of carbon fiber. Not street legal, used for sprint and drift races.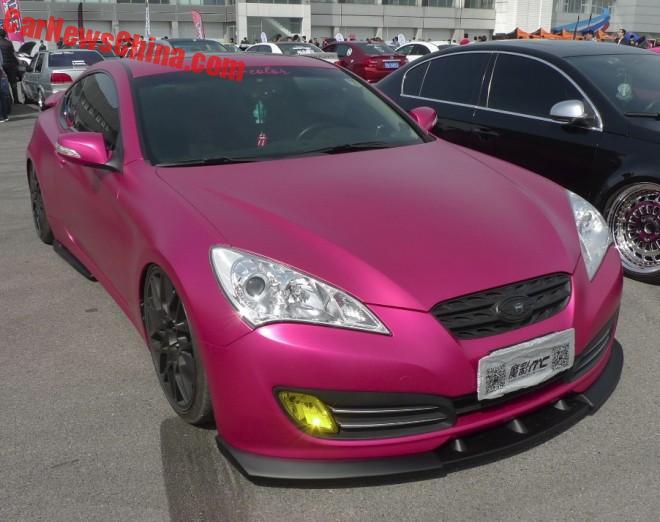 A fine Pink and low Hyundai Genesis Coupe.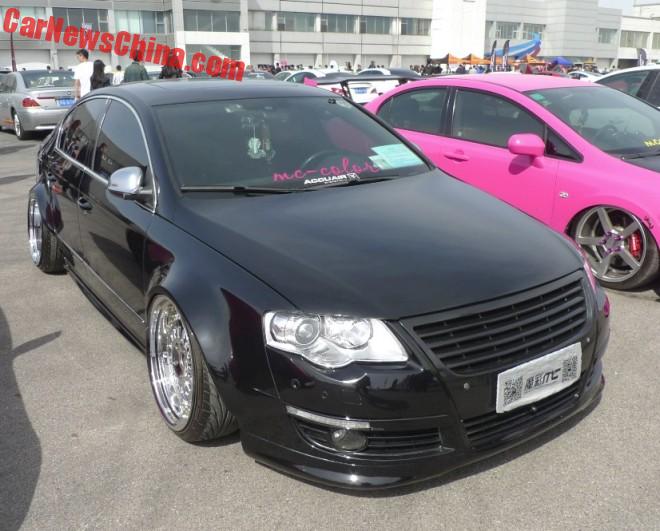 A lowered Volkswagen Magotan standing next to an old friend.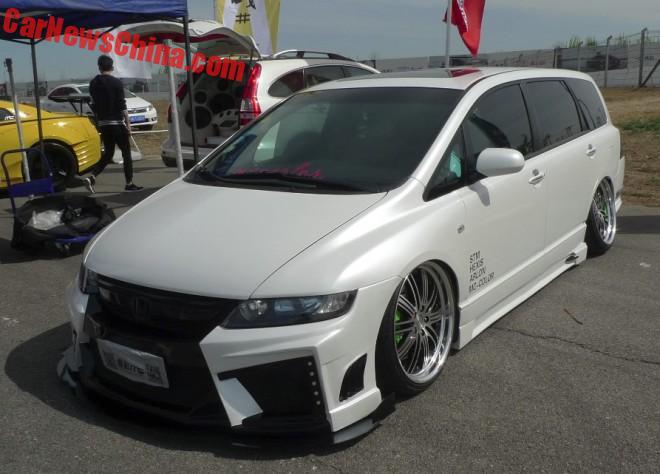 A low riding Honda Odysssey MPV. Very nicely done this one.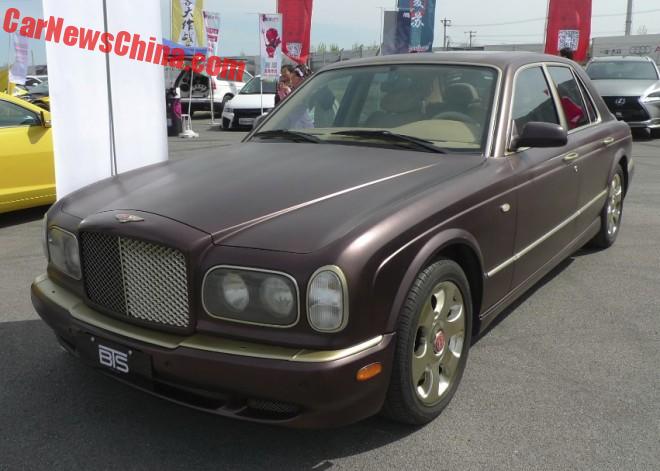 A sofa brown Bentley Arnage with gold detailing and wheels.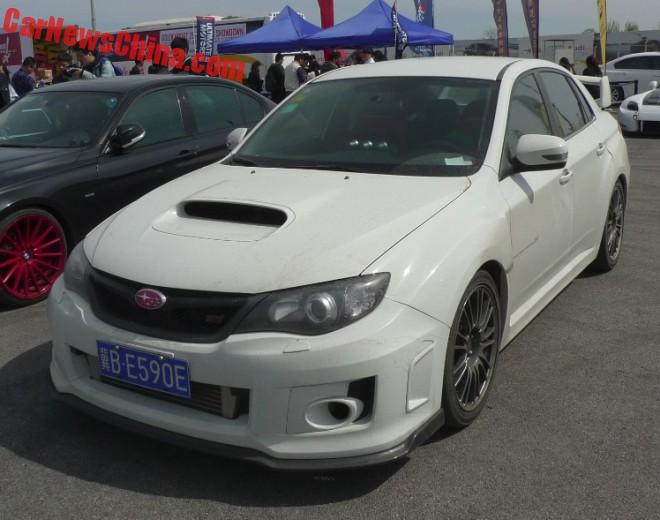 A Subaru Impreza WRX STi with a Pink Subaru badge.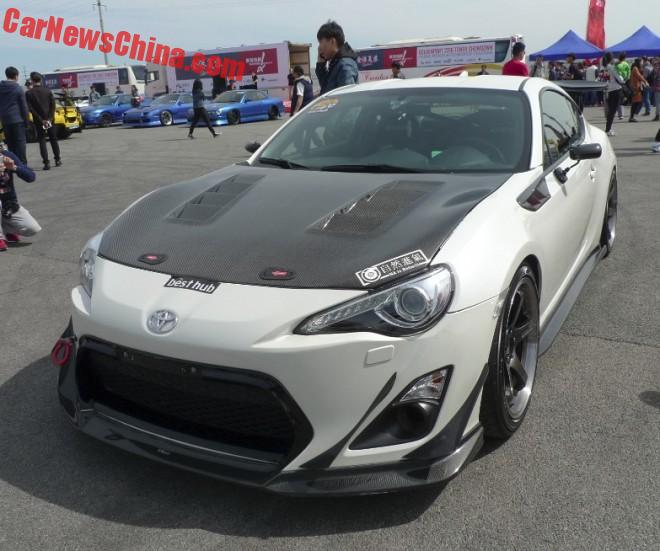 A manically tuned up Toyota 86. There were about 40 of these on the show, including a bunch of BRZed's. Later on a post on the most powerful 86 in China.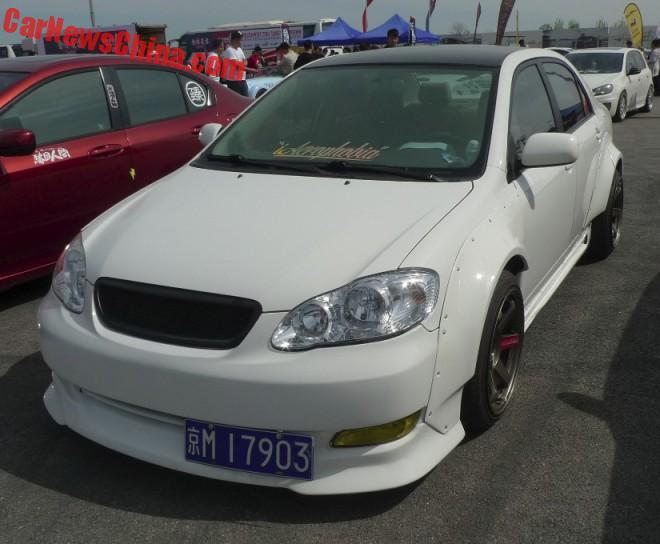 A Toyota Corolla with an impressive body kit.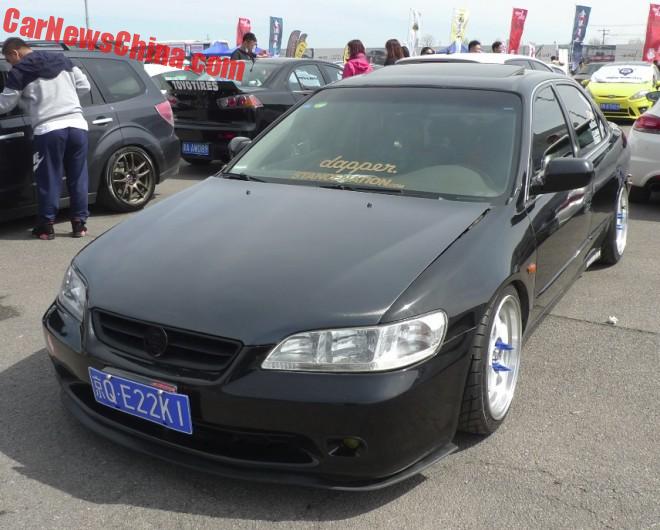 Low riding Honda Accord with a carbon bonnet.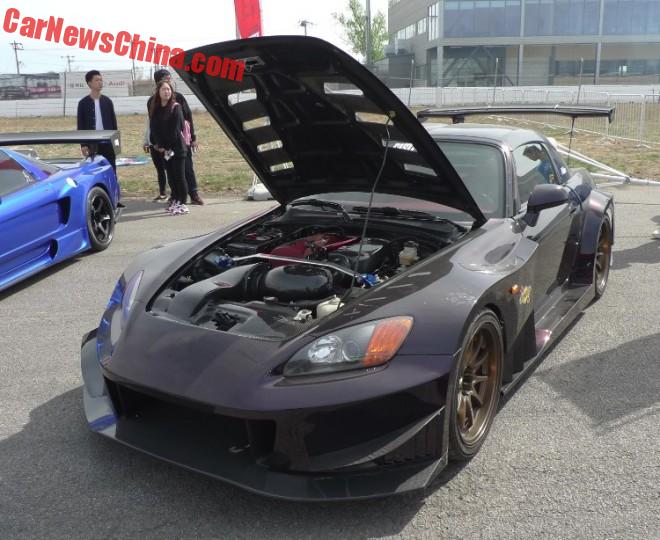 Another S2000. This car won the loudest-car price at last year's event. On the left a beautiful blue NSX, more on that one in a later post.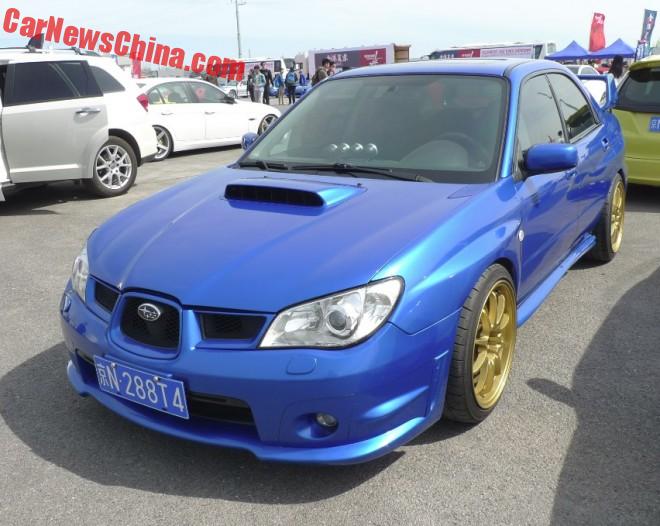 A very juicy second generation Subaru Impreza WRX Sti in blue, with extra fat wheels and extra fat gold alloys.
More cars soon later!