New photos of the upcoming Dongfeng Fengdu MX5 SUV for China. It will debut later this week on the Chengdu Auto Show and launch on the Chinese car market in Q4. Price will range from 90.000 to 120.000 yuan. Fengdu (风度) is a new sub-brand of Dongfeng Automobile. Their first car was the Fengdu MX6, and a smaller Fengdu MX3 will follow in 2017.
The Dongfeng Fengdu MX5 is basically the same car as the Dongfeng Fengshen AX7 which was launched in October 2014, bar for the grille, headlights, taillights, and bumpers.
Fengshen (风神) is another sub-brand under Dongfeng. Selling two extremely similar cars under two different brands might look strange but it is not in China. Many local Chinese brands do exactly the same thing. The idea is to aim brands at very specific markets, like older buyers, younger buyers, first-car buyers, young first-car buyers, buyers in smaller cities, young buyers in big cities, and whatnot more.
More experienced automakers manage to do all that with one or maybe two brands, but Chinese automakers rather have a zillion.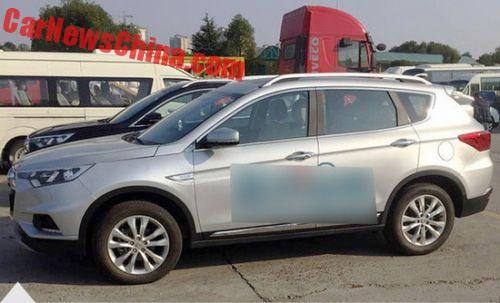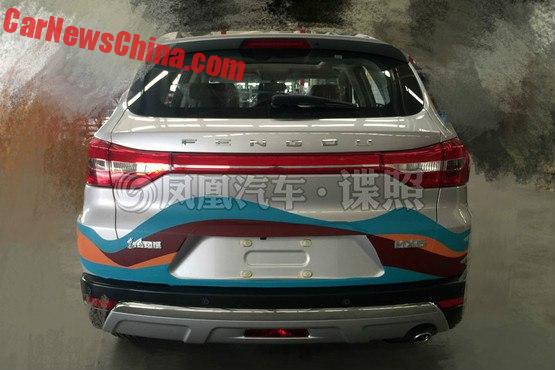 Design is rather nice for Dongfeng, almost daring, almost pretty. Rear is good with a large light unit and the Fengdu name under the window. The MX5 will be available with two engines: a 2.0 with 146 hp and a 1.4 turbo with 140hp, mated to a six-speed manual or a CVT. Size: 4720/1850/1727, and wheelbase is 2712.