The new Yema T80 SUV debuted on the Chengdu Auto Show in China, showing off with a giant grille, sleek lights, and a lot of shine. The T80 is the largest SUV Yema has ever made. It is however not entirely new, as it is basically an ultra fancy version of the Yema T70.
Here are they are side by side, with the T70 behind the T80. The share the same platform, but it was slightly stretched for the T80, which so became a tiny bit bigger than the T70:
T70: 4555/1835/1715, wheelbase 2665.
T80: 4720/1820/1716, wheelbase 2800.
The T80 will be powered by a 1.8 turbo with 160hp mated to a six-speed manual or a CVT. This drive train is also available in the T70. The t80 will not get the turbo-less 136hp 1.8.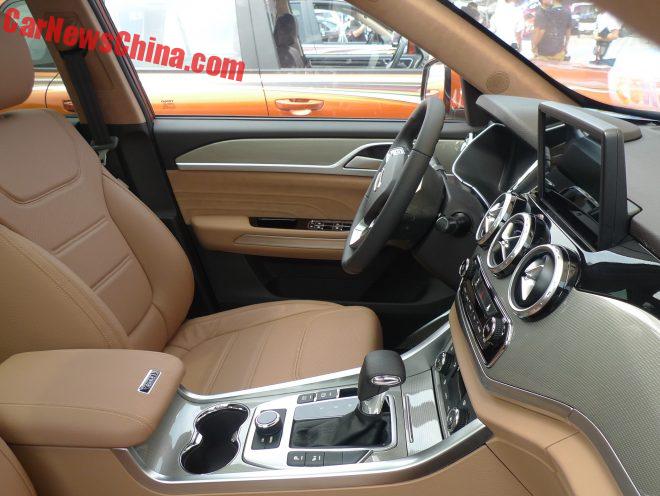 The interior looks very nice. Quality impressive for Yema. But the doors were locked and staff wouldn't open them, so I couldn't get in for a closer inspection. Cup holders seem a tad too small. Air vents however are truly gigantic. Touch screen is mid-sized. Instrument panel is digital.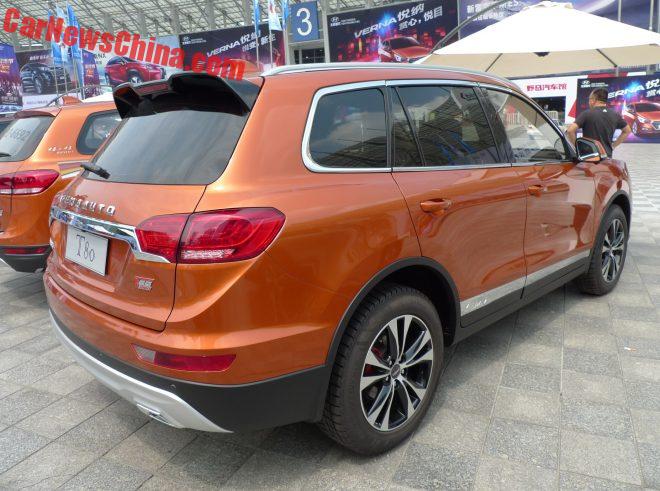 Large roof spoiler and red brakes for sporty. Roof rails are usable, but only just.
Not a bad car and if Yema can sell it cheap it will find a few buyers. But there was a big reason to worry. Yema is based in Chengdu City, and the Chengdu Auto Show always was its home game, where it showed off all sorts of concepts and wuzzy new ideas. Not so this year. The only news was the T80, which we has seen already, and a fancy new dash for the T70 EV.
And even worse; Yema didn't have a booth inside the exhibition hall. They were the one only car maker with only a booth outside. Some car makers had one inside and another one outside, with demo cars and such. Yema's outside booth was also the small, with just five cars lined up next to each other, and a dozen salesman hanging around a small table, doing nothing.
Not a good sign.
If all goes well the T80 will hit the Chinese car market near the end of this year. Price will start around 120.000 yuan.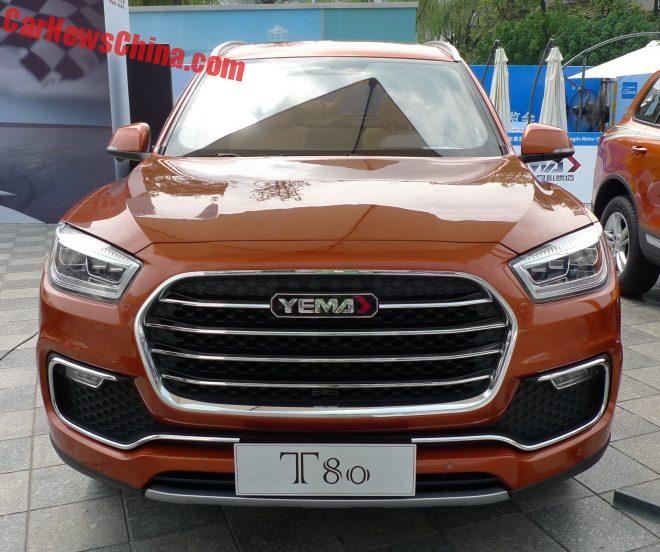 Yema badge with the red hook on the right. The font for the license plate looks ancient. A Times Roman variant it seems. Very 1980's. T80. Yema trying to be cool here..?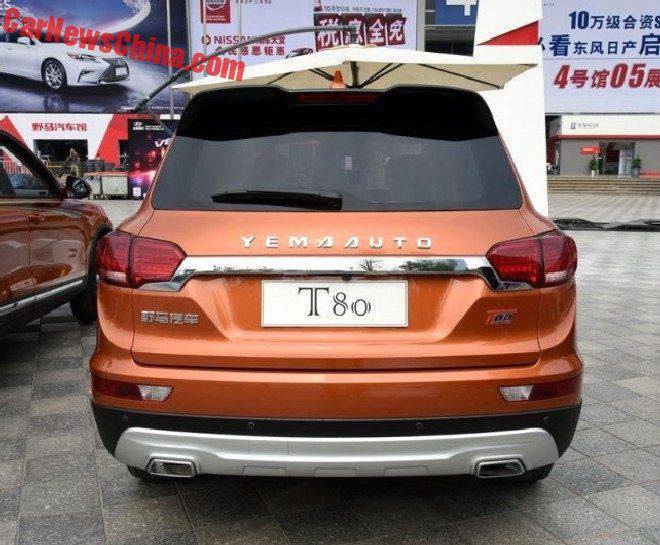 Pipes need to bigger. Otherwise a fine ass.