This all new Geely Emgrand GL, has been launched on the car market in China, and is has become quite a beautiful car, probably one of the very best Chinese designs so far. Price starts 78,800 yuan and ends at 113,800 yuan, positioning the GL in the hottest sedan segment of the market. The Emgrand GL is the sedan version of the recently launched Geely Emgrand GS hatchback.
A sleek and sporty profile and the wheels, for once, are not too small, although wider tires would fill up the arches even better.
Engines are the same as in the Emgrand GS: a 1.3 turbo with 130hp and 185nm and a 1.8 with 133hp and 170nm.The output of the engines is very close, one might wonder why Geely even bothered with the 1.8; it is not a new engine and heavy on tax.
Both engines are mated to a six-speed manual or a six-speed DCT. Size: 4725/1802/1478, and wheelbase is 2700.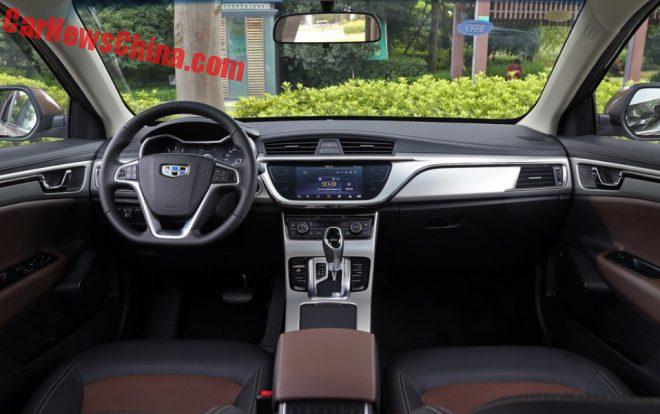 The dash is the same as in the GS. Sporty steering wheel, fine materials, and brown over black seats.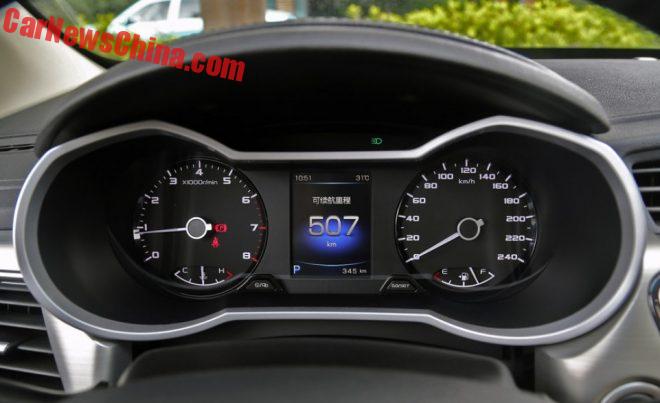 Conventional dials with a small TFT in between.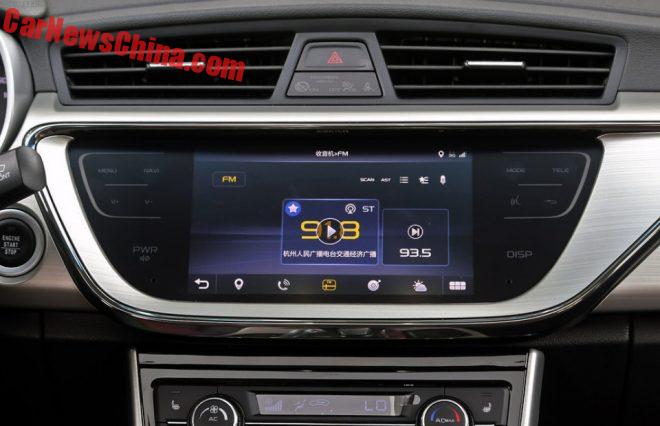 The touch screen is 8 inch wide. Touch sensitive buttons on each side of the screen. Not easy to find the right one when driving. But it looks cool.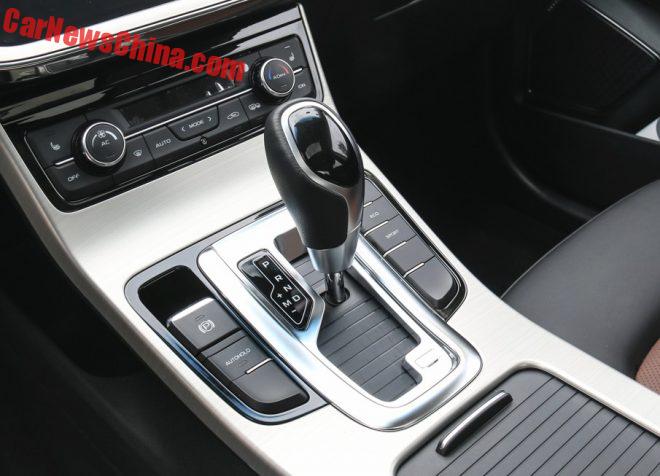 The centerpiece of the interior is the floating center-tunnel top, with a big black hole on each side. Shiny black gear lever contrasts nicely with alu-plastic panels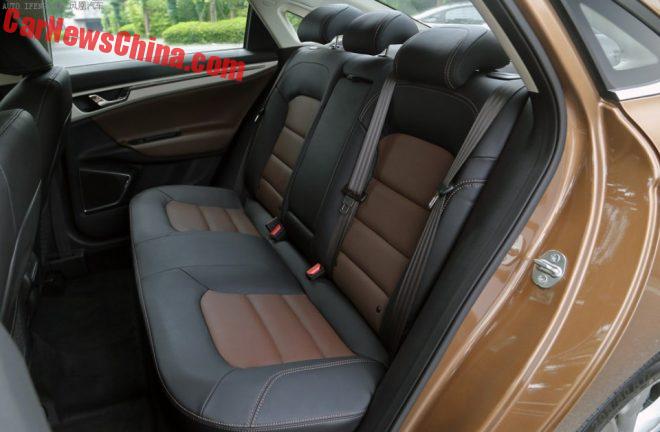 It doesn't look very spacious here, but two adults should fit in.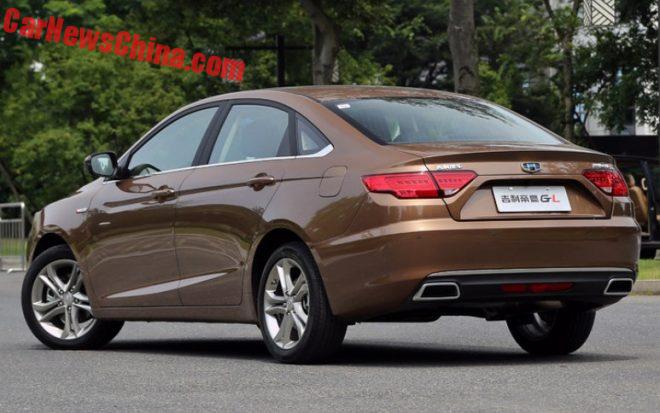 Great looker from the rear. Spoiler subtlety integrated in the boot lid. Not so sure about the shape of the exhaust pipe tips. Round might have been better on this car.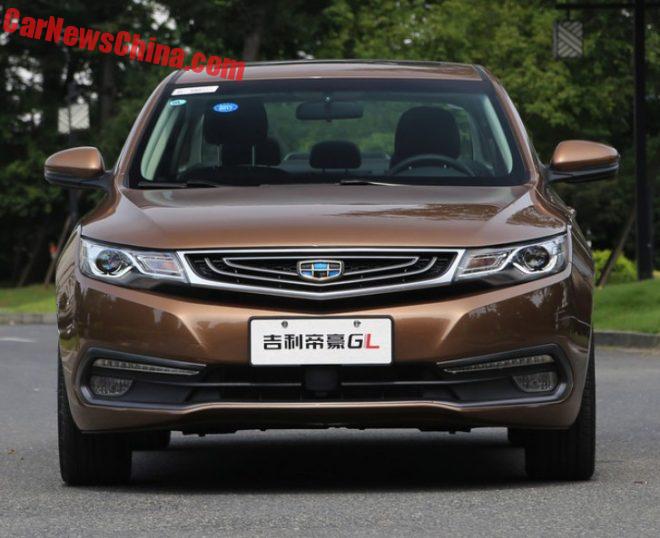 The typical Geely grille with the former Emgrand badge that is now the Geely badge.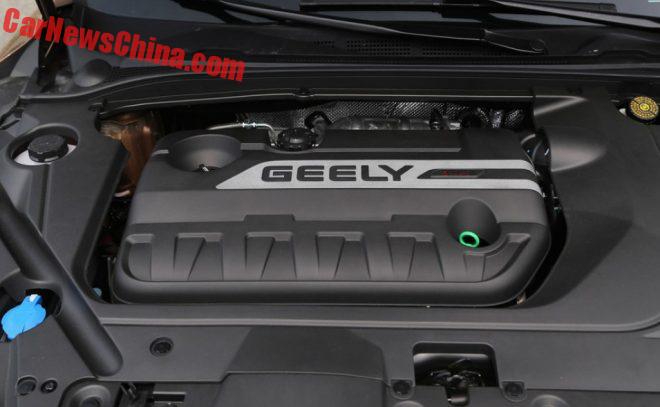 The engine is neatly covered but the essentials can be reached easily.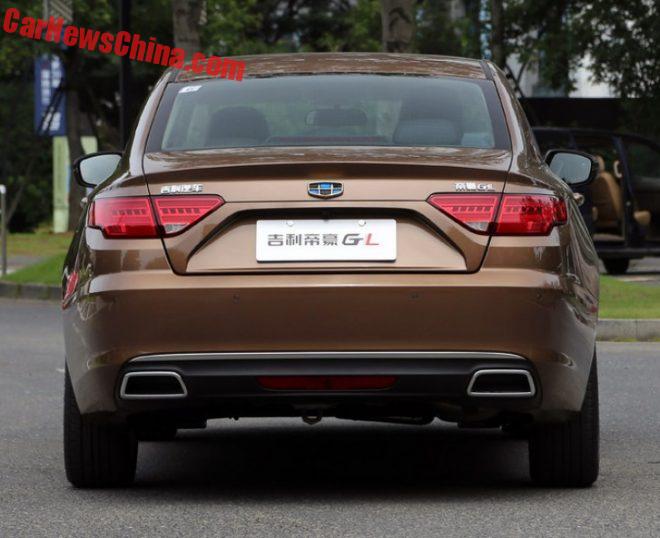 The new Geely Emgrand GL. Oh no. It is the Geely Emgrand GL.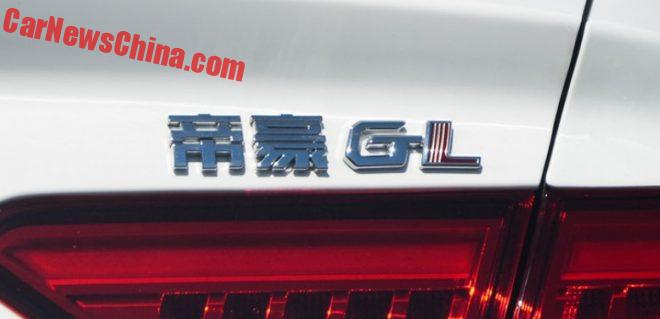 Check. GL it is. But what a strange font. That G especially looks wuzzy.