The all new Geely Emgrand GS had its public debut on the Beijing Auto Show and was launched on the Chinese car market at the same time. Price starts at 77.800 yuan and ends at 108.800 yuan. The Emgrand GS is a good looking crossover-hatchback designed by none other than Peter Horbury.
There are two versions; the GS Sport and the GS. They differ at the front and rear bumper, and there are smaller differences in the outer rim of the grille, darkened headlights on the Sport, red brake claws for the Sport, badges here and there, and the Sport comes with perforated metal pedals whereas the standard car has basic rubber ones.
Otherwise they are the same, and engines are the same too. This orange car is a GS Sport, with a heavily chromed lower bumper section.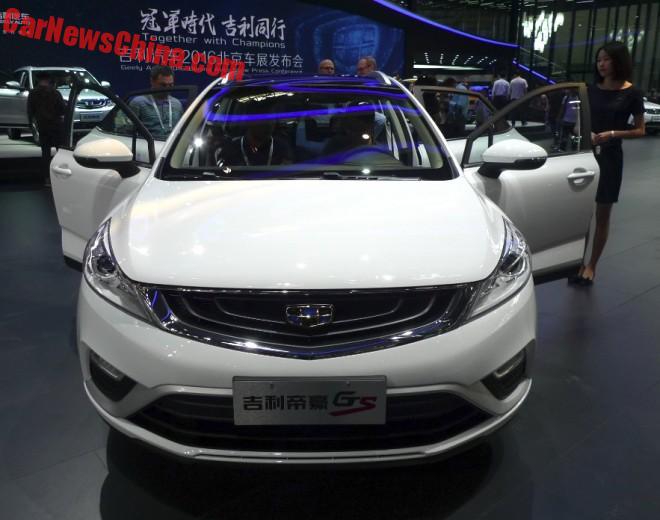 This is the GS, with a toned down lower-bumper section.
There are two engines available: a 1.3 turbo with 130hp and 185nm, and a 1.8 with 133hp and 170nm. The output of the engines is so close one can't help but wonder why Geely bothered with the 1.8. Both engines are mated to a six-speed manual or a six-speed DCT.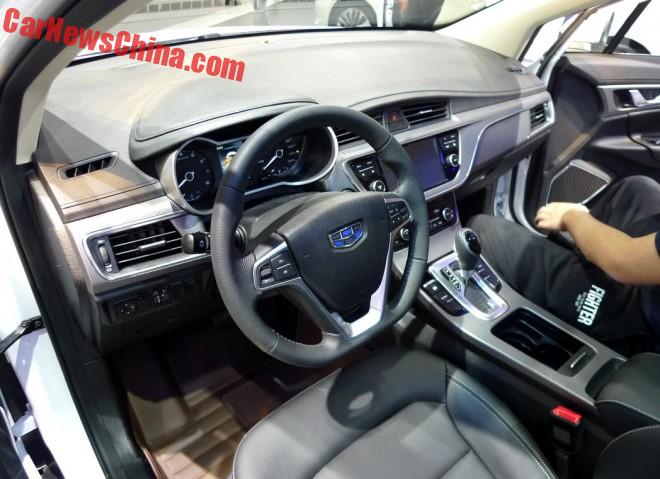 The interior of the GS. Looking very neat with techy materials and leather seats. Both the GS and the GS Sport have a sporty flat-bottomed steering wheel. This is a low-spec variant with a touch screen that is a little small for 2016. Center tunnel looks very cool with the gear lever in a sloping section moving up to the center stack.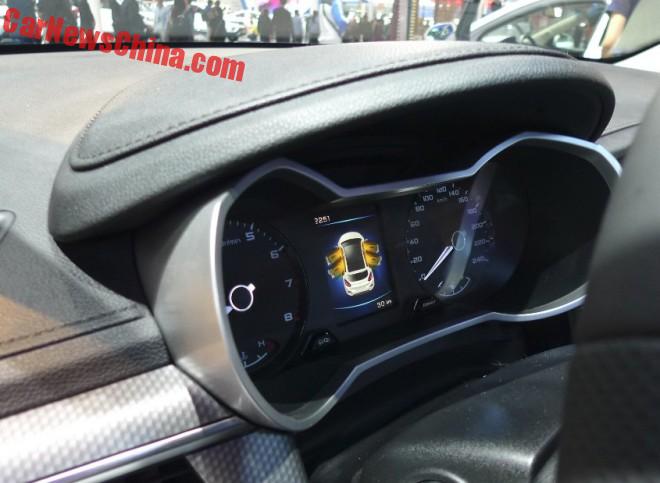 Conventional dials with a small screen in between, showing a nice graphic of the vehicle with all doors open.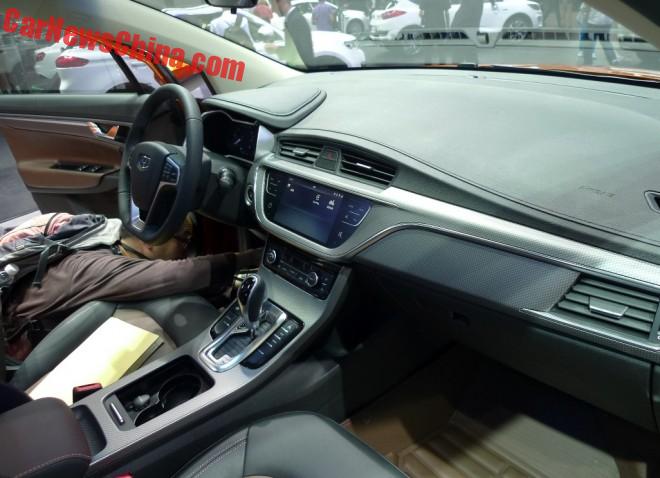 This is the top-spec variant of the Sport with a much larger touch screen and two-tone leather seats.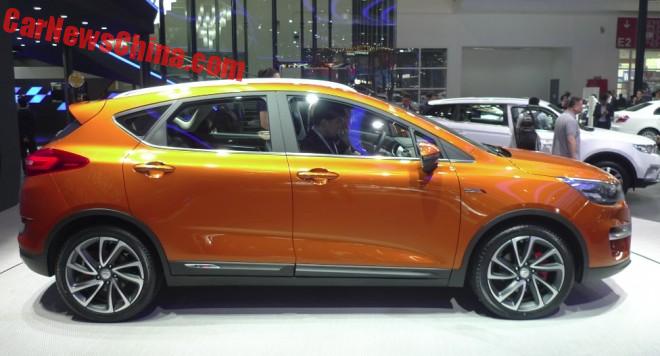 Strong profile with a broad shoulder and a small third-rear window. Black wheel arches for that crossover feeling. Wheels seem a tad too small and narrow, larger ones would do the GS a lot of good. Note red brakes.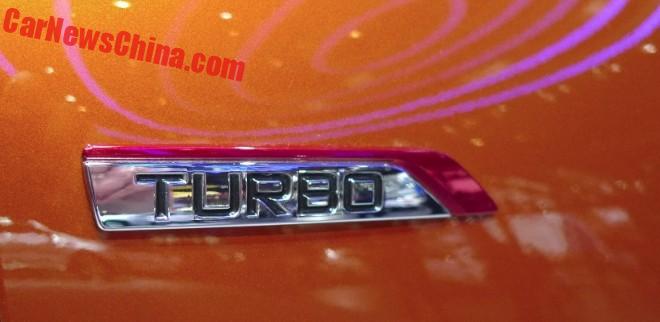 All badges should be 'turbo'.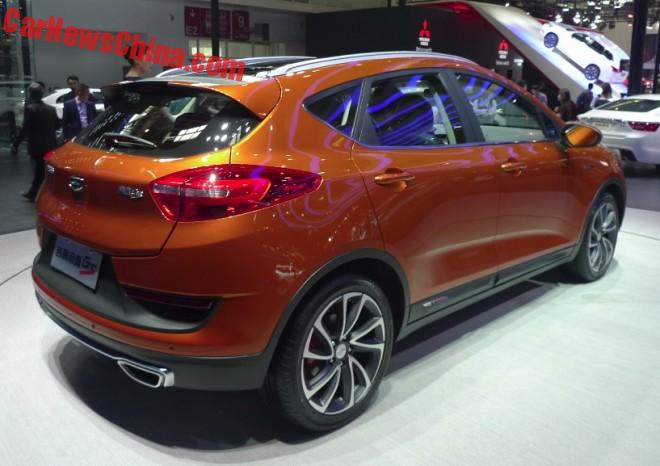 Lights are red and large, going far around the corner. Big spoiler on top of the rear window. Nice crease connecting the lights. Pipe tips are shiny and properly sized, unlike on the standard car where they are…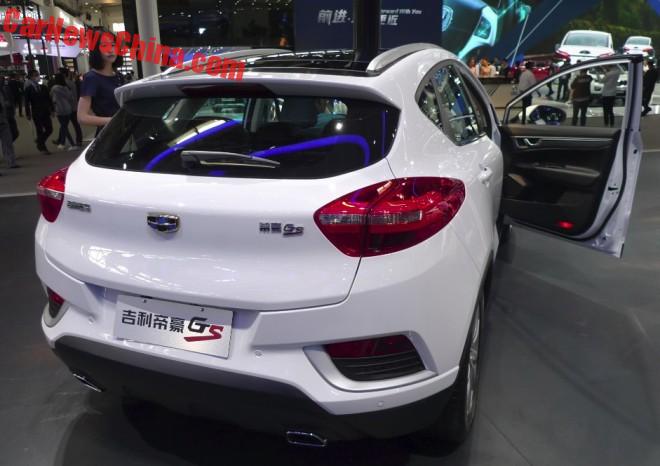 … far too small.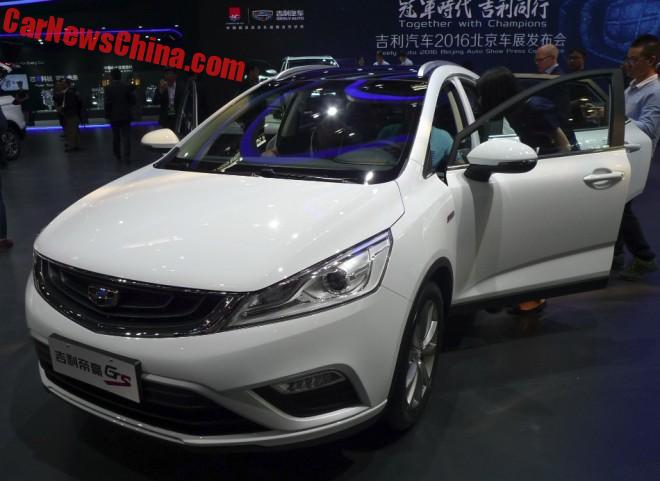 All in all a great new car from Geely, crossing hatch and compact SUV. Price is good and the 1.3 turbo is a fine engine. Now ditch that old 1.8 and size up the wheels!