A beautiful blue BMW 316i Compact, Spotted in China on a parking lot near a former Audi dealer on a car market in Beijing. The good Bimmer was dusty but otherwise in a good shape, and clearly still used as a daily driver. The Compact was a notchback variant of the E36 BMW 3-Series, it was designated E36/5.
The E36/5 Compact was manufactured from 1993 until 2000. It was in many ways the spiritual predecessor of the BMW 1-Series; a compact 2-door BMW with some premium touches, but cheap enough to compete with cars like the Volkswagen Golf and Ford Focus.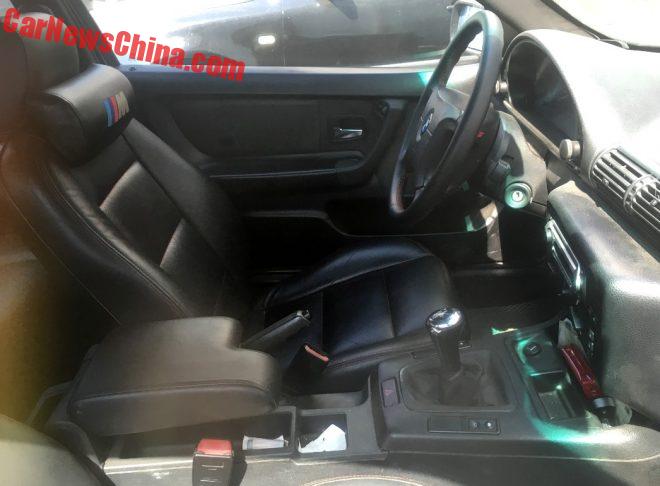 The interior looked rather good and was original bar for the stereo system and the fancy M neck pillows.
The Compact was available with various four-cylinder petrol and diesel engines. This Beijing car is a 316i, which translates to a 1.6 liter petrol with 101hp and 150nm, mated to a five-speed manual 'box. The Compact was never officially sold in China and this blue car is the very first one I have seen in country in 12 long years.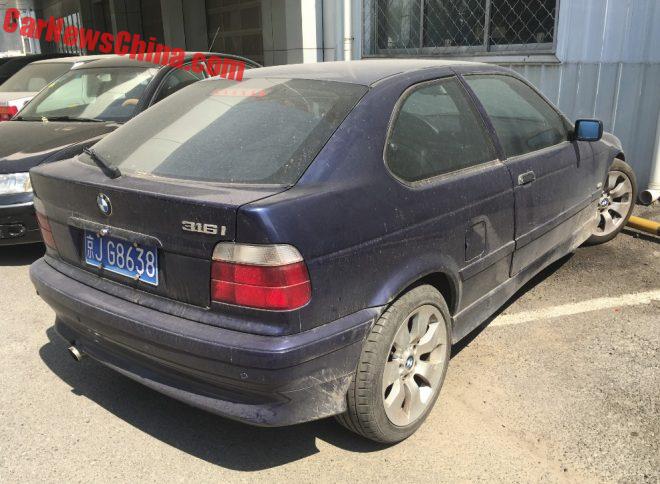 Note the odd location of the fuel cap between the door and the rear-wheel arch. Great BMW, may she roam the roads of the capital for a long time a coming.