This little pretty is a new mini van by JMC, the Jiangling Motor Corporation. It has a daring front end, looking very much like a Stormtrooper. But is this van just as dangerous..?
It doesn't have a gun.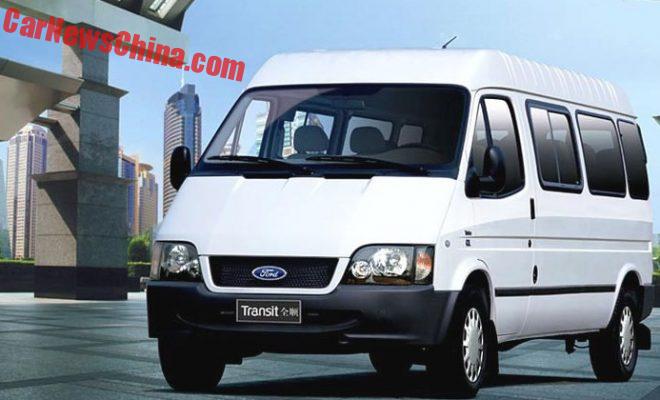 And it is based on the ancient fifth generation Ford Transit that is still in production in China at the Jiangling-Ford joint venture. The Transit will finally retire later this year and production will then continue under the JMC name with the Stromtrooper nose. This kind of business dealings are perfectly normal in China where older platforms are very often sold or given to the Chinese partner in the joint venture.
The fifth generation Ford Transit sells under the Transit Classic name to distinguish it from several newer Transit variants that are also made by Jiangling-Ford. Current price starts at 92.800 yuan and ends at 179.300 yuan. Engines: a 108hp 2.8 turbodiesel and a 136hp 2.4 liter petrol, both four cylinder, both mated to a five-speed manual transmission.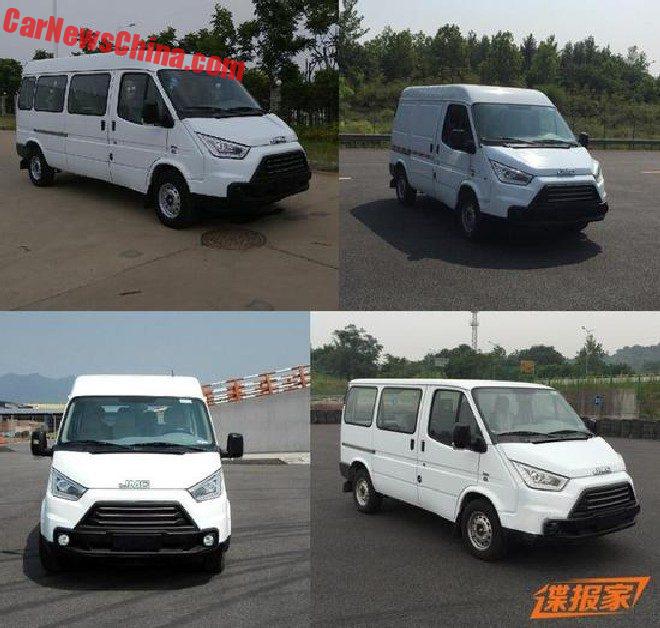 JMC will continue the various body sizes and shapes of the Transit, all with the sexy Stormtrooper nose. The engines will continue as well. Price wise it will likely be a little bit cheaper than the Transit.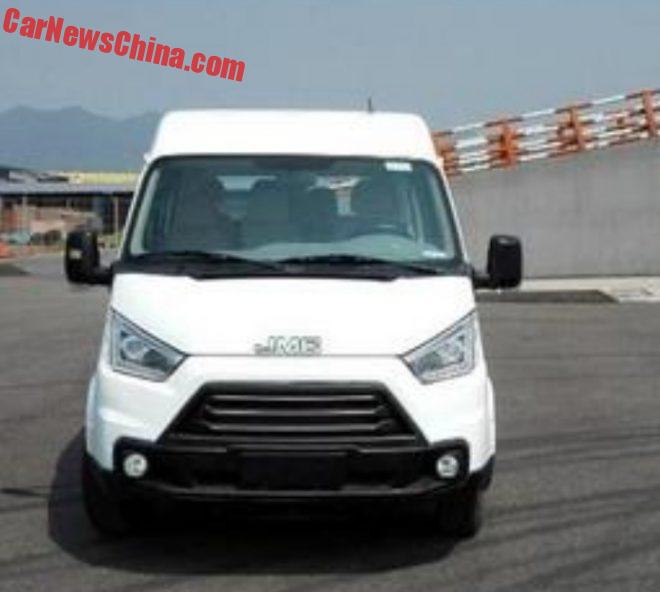 Not that dangerous then? That remains to be seen. The market for this kind of basic and cheap vans is huge in China, and it is somewhat surprising that Ford is abandoning this segment. JMC should be able to sell a lot of these, and with minimal development costs it will be profitable from the beginning.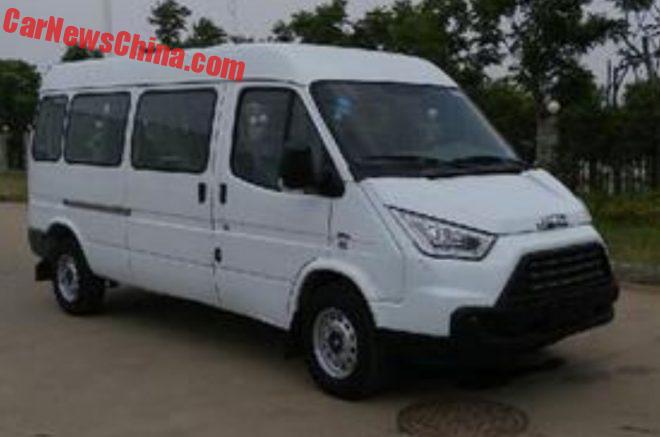 The extended passenger-carrier variant.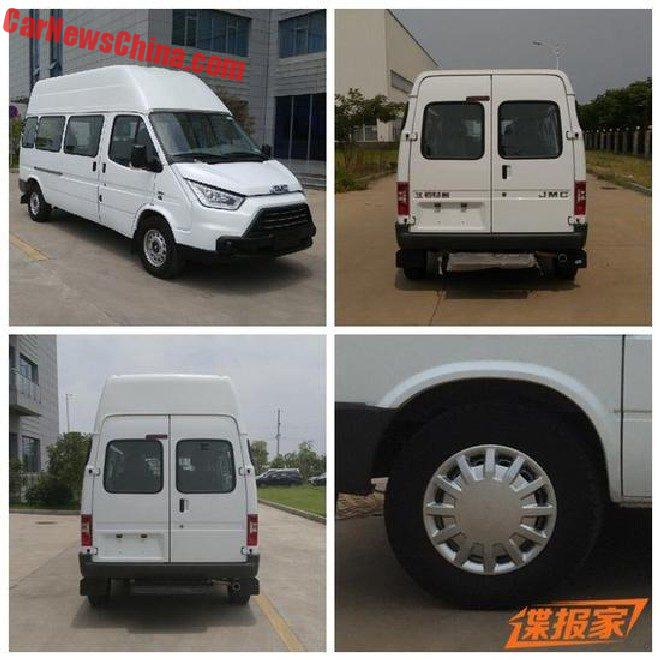 Variant with the heightened roof.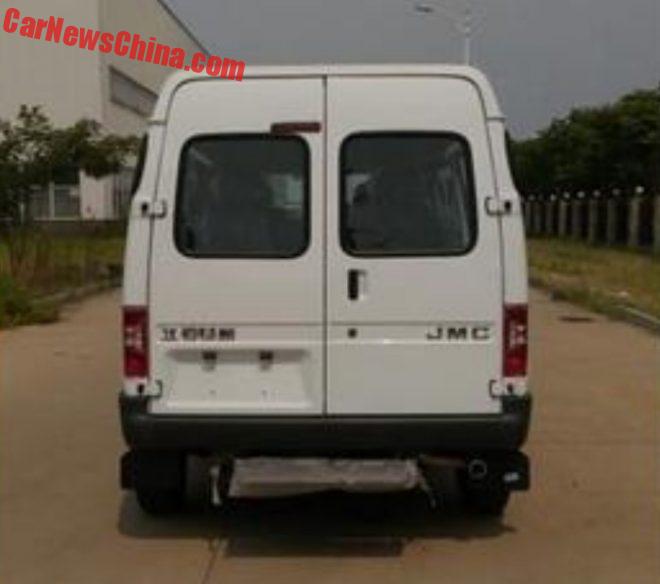 Nothing Starwars at the back, JMC didn't make any changes here bar for the badges.