This is the new Chery S51 EV for China. It will hit the Chinese car market in November, called the Chery EQ1. S51 is a factory designation, and the ultracool @Ant name has neen dropped. The 1 in EQ1 was added because the electric variant of the Chery QQ is called the Chery EQ.
The EQ1 is a small two-seat electric city car, but it is allowed on the highway. It looks rather cool for the segment, with some Toyota and Smart influences, but not too many. Duel tone paint is neat. The EQ1 will be powered by an electric motor with 41hp. Top speed is 100 km/h and range is 151 kilometer (151, not 150, okay?). Charging will take 8 hours on 220V.
Size: 3200/1670/1550, and wheelbase is 2150.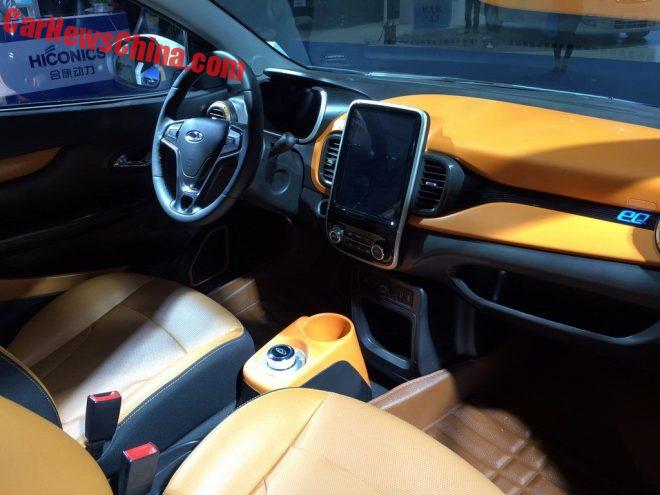 Orange again! we are seeing orange in every new car of every Chinese automaker. The EQ1 has loads of orange. I especially like the orange pod in the center, with the drive selector and a single cup holder. Large touch screen in the middle, check graphics, and a digital instrument panel. Only letdown is the steering wheel which looks a tad too boring and old fashioned.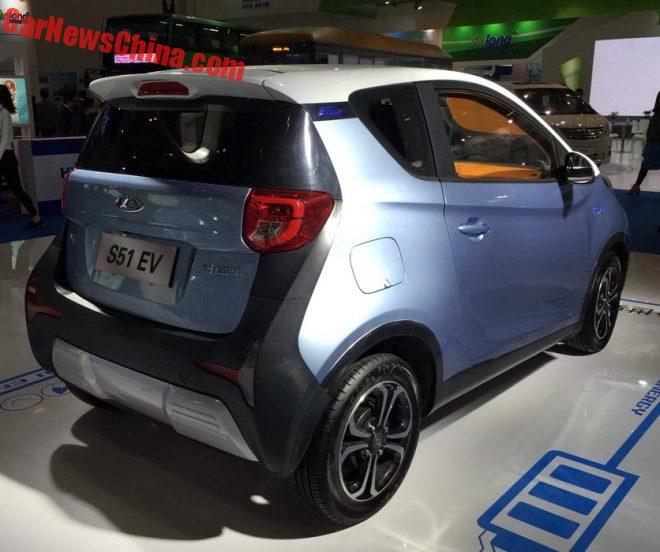 Lights are nicely small. Black bumpers nicely connect with the C-pillar. Skid pad looks almost racy. Good looking car for a booming market, Chery we bet Chery will sell a lot. But it needs a better name.